When I think of a pop-up cinema I think of being outside in the summer on a field outside a castle somewhere in the countryside on a Cheshire estate somewhere.
Last night Janine and I were invited to the Press night of the opening of the Magical Movie Experience hidden underneath Piccadilly rail station in the heart of town in Mayfield Depot. Intrigued, we were greeted by Santa's Elves who smiled and lead us to the magical walkway with Christmas trees and igloo tunnel and a massive Christmas tree into Mrs Clauses sitting room in the corner greeted by the big man himself Father Christmas. A lovely touch after day I had!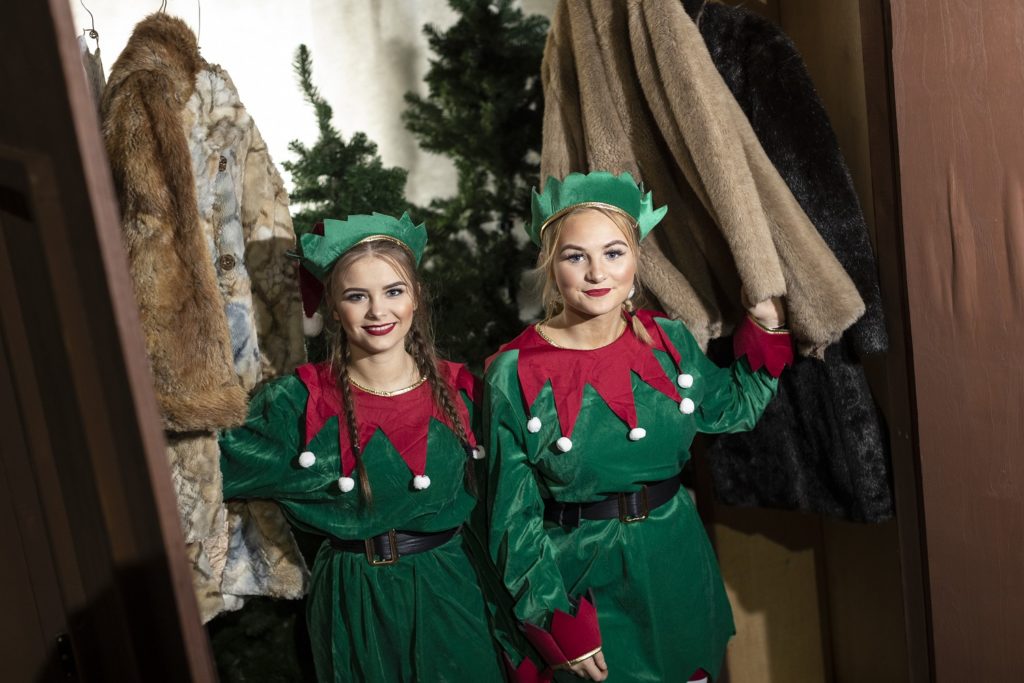 After being greeted by Father Christmas and had our photo taken we then headed into one of the archways where they had masterclasses to teach you Ceramics, Toy boat making and Origami stars.
Next food time (my favourite bit) a Street Food village with Go Get Stuffed serving burger and fries, the Lobster & Chip Company, serving lobster brioche rolls, lobster mac n cheese and loaded skin on chips and  Dim Sum Su, serving 'Chinese food with a twist'. Plus giant donuts with cream, chocolate, strawberrys and popcorn YUM!
In the last archway the cinemas and bar themselves serving toasty hot chocolate, popcorn, candy floss and a whole festive menu and a fully stocked bar. Surprising the arch was very warm lined with a massive projector for the film, tables set and big bean bags in front of the screen. A really cosy home cinema experience!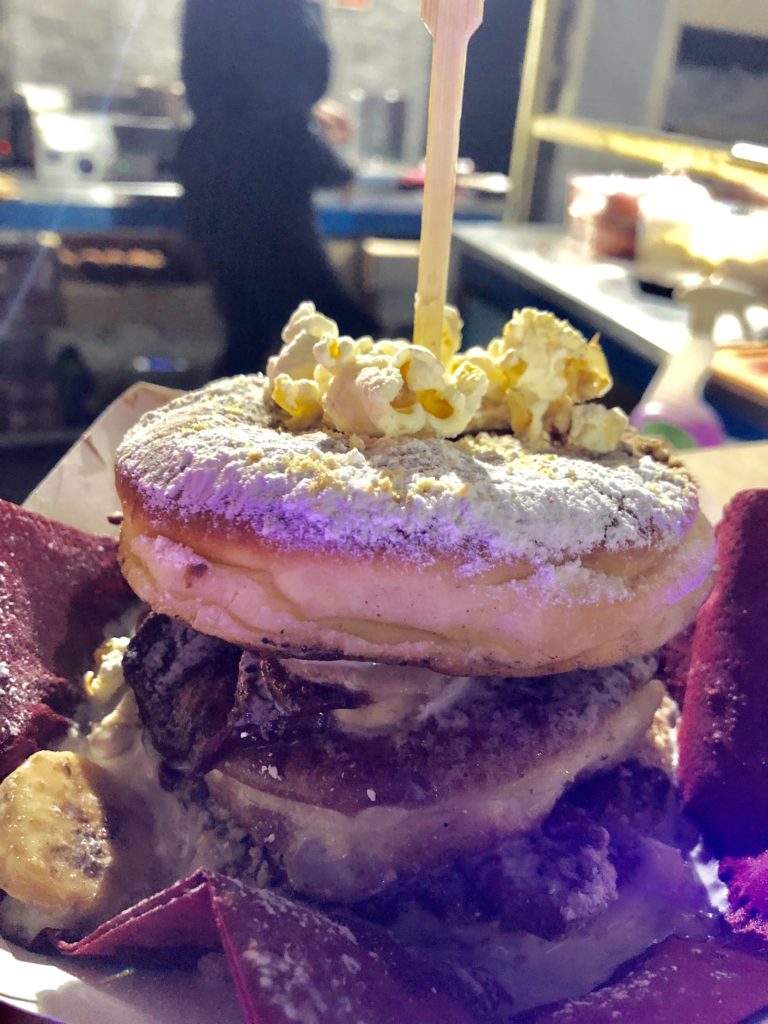 The cinema experience is on for the next four weeks and showing the following films:-
The Greatest Showman – (23rd-25Nov)
The Greatest Showman Sing-a-long (24 Nov – 14 Dec)
Love Actually (29 Nov – 2nd Dec)
Christmas Classics Weekends (6th Dec – 16th Dec)
Elf (7th,8th and 15th Dec)
Home Alone 1 (8th &14th Dec)
Gremlins (7th Dec)
Home Alone 2 (9th Dec)
Die Hard (13th Dec)
Polar Express (8th Dec, 15th Dec)
The Holiday (6th Dec, 15th Dec)
Santa Clause the Movie (16th Dec)
The Magical Christmas Movie Experience opens on Friday, November 23 and takes place from Friday to Sunday every weekend until Sunday, December 16.
Doors to the enchanted forest and food court open at 6pm on Thursdays, 5pm on Fridays and from noon at weekends. The entrance to the cinema can be found at railway arch number eight on Temperance Street.
Top night and we got to see the Greatest Showman on a big screen in a warm Piccadilly archway with festive treats, what more could you ask for! 5 stars from us congratulations Bill and the team!
Tickets for films start from £14.99.  Tickets: here