It has been over a year since I have been to any theatre in the United Kingdom. Covid 19 has hit the industry which I love hard. It's great to be back this evening for the first night of Anna X at the Lowry in Salford Quays.
Anna X set in downtown New York focuses on two central characters Anna (Emma Corrin) & Ariel (Nabhaan Rizwan) whose lives both connect at a upper Manhattan nightclub. The music blares in club and electronic background provides text speech for the audience, which is a clever effect behind the actors. The set was very simple but the electronic background provided the perfect backgrounds for the scene changes.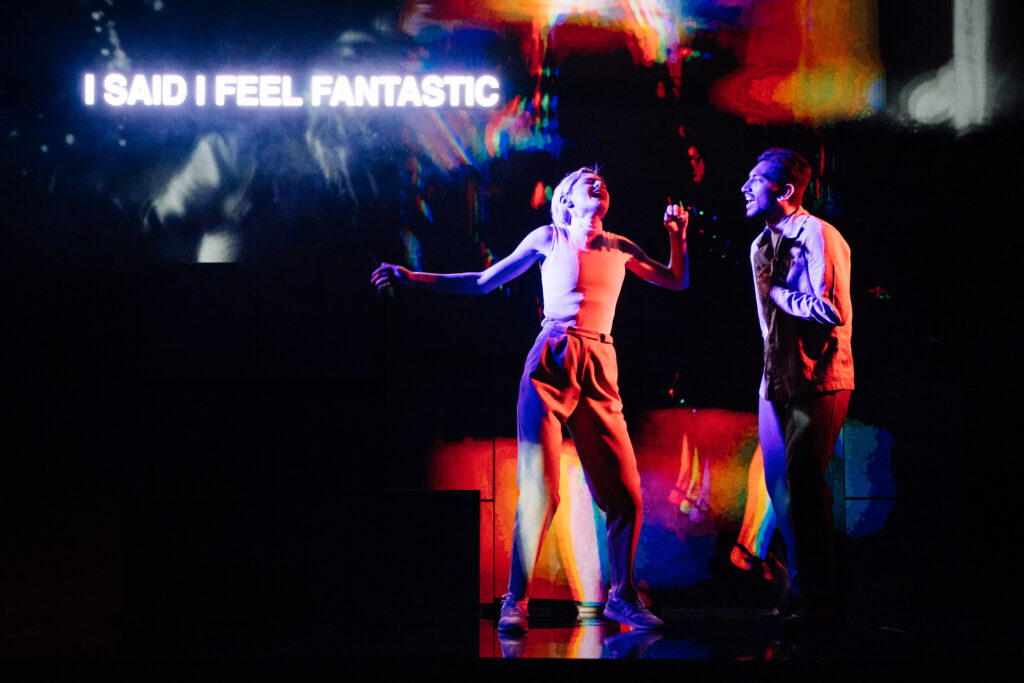 Each character spoke to the audience as day to day narration and as another character came into the scene Anna or Ariel would impersonate that character; which meant they only had two actors ever on stage. Very effective! The play focused around a love story between the two characters, who had long monologues when speaking to the audience about the day to day life. The atmospheres created as a nightclub, parties, and art galleries was literally a projection on the electronic screen looked fantastic and really made the actors stage out. The electronic set were also 3D shapes where the two actors could sit on 3D blocks as the backgrounds and shapes changed around them. In a world of elite celebrity power and money, Mikaela & Tai (set and video designers) created this beautiful immersive experience for the audience and really made you feel part of the play.
The script written by Joseph Charlton very witty quick and has a completely different concept on how the works, often the characters would voice opinions on subjects you wouldn't always say but think in a good way.
The story is gripping and sharp turning from a love story into a sort of Shakespeare tragedy. With Emma and Nabhaan being extremely talented instinctive actors it is very clear that they had major input in the certain scenes and dialogue.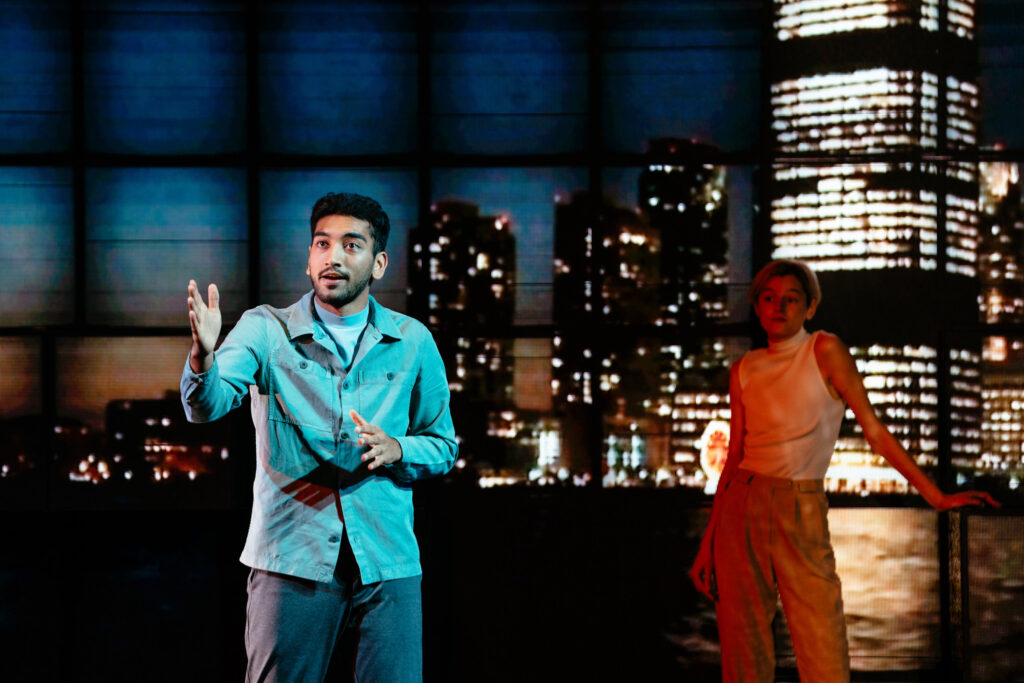 I came from the play with full of thoughts and ideas, an extremely clever, witty and sharp script together with highly creatively set and video set mixed with high skilled actors makes this a must watch in anyone's book.
We really enjoyed this production of Anna X, this is a must see an ultra cool play with a very talented cast and crew.
Thank you to The Lowry for having us as well
Get your tickets now: HERE