The sold-out musical sensation, Anything Goes has returned to the UK and I took my seat at the opening night at the Manchester Palace Theatre. A lady sitting next to me, mentioned this was the fifth time she'd watched the show but admittedly this was my first time (despite being an avid theatre-goer) so I had few expectations. But this is what Musical theatre is all a-boat!
Music and lyrics are by the renown Cole Porter and the original book was a collaborative effort by Guy Bolton and P.G. Wodehouse, later revised by Howard Lindsay and Russel Crouse.
The story tells us about the journey of several characters and their intertwined shenanigans on board the great Ocean Liner bound from New York to London. Reckless, impulsive and uninhibited sums up the folk on board!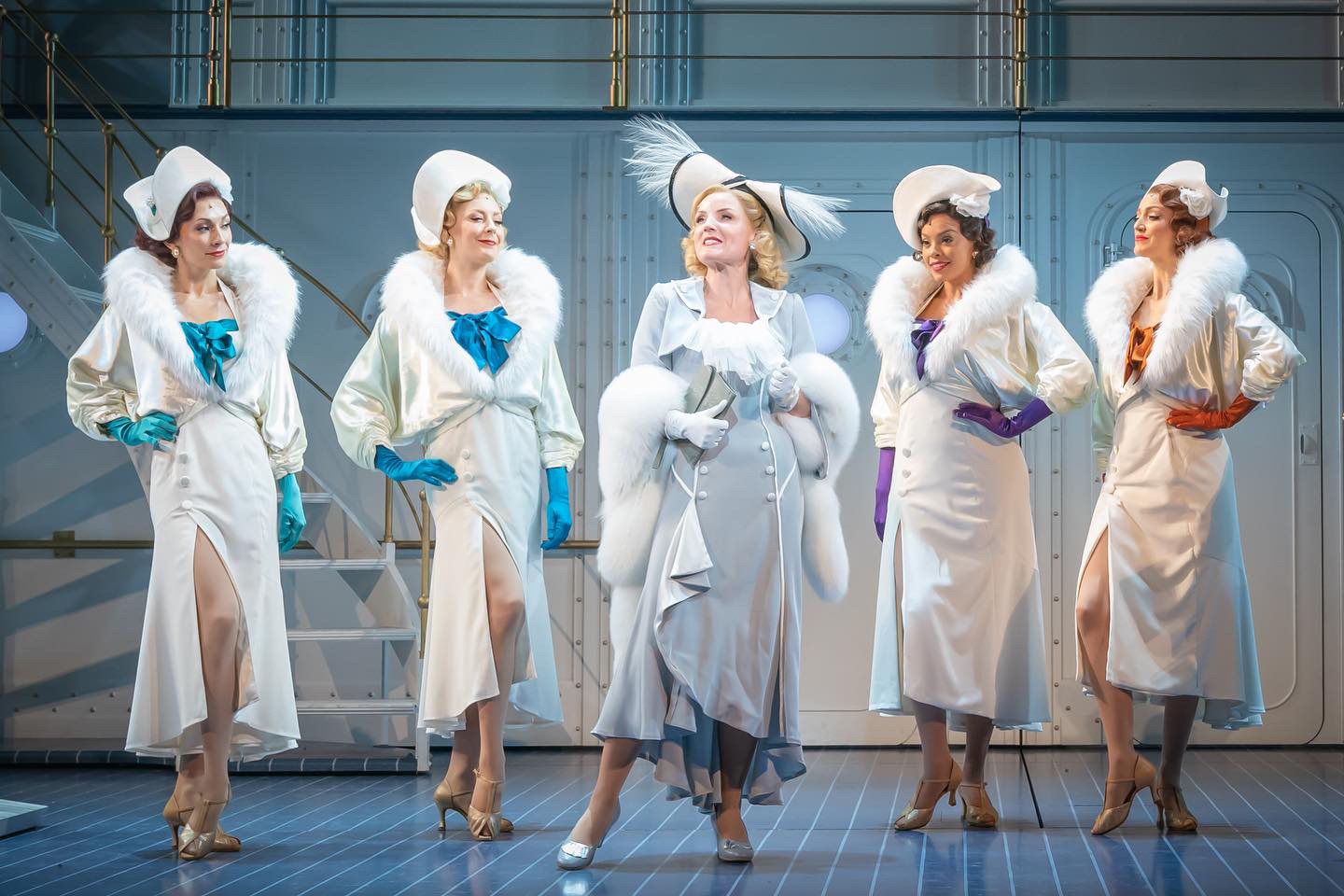 Leading lady, Kerry Ellis (West End Production, Wicked), stars as nightclub singer Reno Sweeney and kickstarts the classics effortlessly singing "I get a kick out of you". She is sensational in her role as Reno and is a triple threat in every sense. She is joined by 'Moonface Martin' (Denis Lawson) , who together, try their best to aid stockbroker Billy Crocker (Samuel Edwards) in his hope to win heiress Hope Harcourt's (Nicole-Lily Baisden) affections (with whatever crazy antic that might be), despite her being engaged to the quintessential Lord Evelyn Oakleigh (Haydn Oakley). Lawson is brilliant and his comedic timing is spot on, as is the rest of the casts, which is no mean feat given just how much goes on at once! I belly laughed to his rendition of "Be like the bluebird", where he flittered, fluttered and tiptoed behind the prison bars, whilst offering Billy his philosophical advice. On many occasions, simply his stage presence and facial expression said it all, much like Sweeneys, perfectly timed eye rolls and glances. Edwards and Lawsons many 'disguises' also had me in hysterics. Oakley gives Lawson a run for his money with his duet with Sweeney to "The Gypsy in Me". His dance debut starting with flinging his dinner jacket in a powerful and passionate, matador-like fashion before passionately taking a surprised Miss Sweeney on an intense Paso doble! Cue the dramatic red stage lighting! (Hugh Vanstone).

And the casts antics just get funnier with the Wall Street retiree, Elisha Whitney (Simon Callow), pushy mother, Evangeline Harcourt (Bonnie Langford) and the sexually promiscuous, Erma (Carly Mercedes Dyer). Erma, for me, along with Sweeney steals the show. She delivers every line with brilliant humour and her naughty antics with the Sailor boys go down a treat with the audience.
The choreography (Kathleen Marshall – Tony Award Winner / Best choreography for the Broadway revivals of Anything Goes, Wonderful Town and the Pajama Game) is outstanding. There is so much detail and thought on such a broad scale – From the intricate, comedic details of the individuals pieces mentioned above, to the huge, energetic group numbers such as, 'Anything Goes' in the closing scene of Act 1. The choreography goes hand in hand with the musical classics such as 'Easy to Love', 'There'll always be a lady fair' and 'All through the night'. The Orchestra are wonderful and the overture is delightful.
The costumes (Jon Morrell), hair, wigs and make-up (Campbell Young Associates) are magnificent. Sweeney and Hope wear endless beautiful long gowns and Moonface, Elisha and Billy, classic, crisp suits.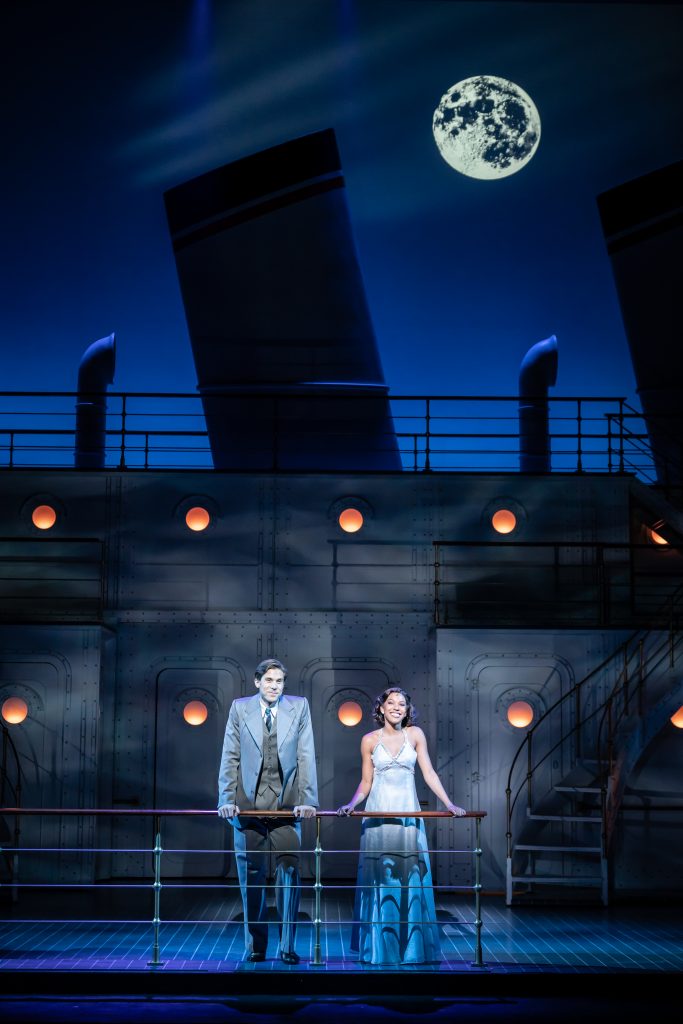 The glamorous ensemble girls (Charity, Purity, Chastity and 'Virtue') sport some fabulous outfits from glitzy show pieces to pretty, summer playsuits. The costumes really do enhance the show.
I could honestly write so much more about this show. It's an award-winning cast, you won't be disappointed.
Get your tickets now!
The show is on from now till Saturday 18th June 2022 at the Palace Theatre in Manchester.
Tickets: HERE
Review by Katie O'Donnell