David Walliams burst on our screens back in 1999 with his BBC sketch comedy series Rock Profile (1999–2000, 2009), Little Britain (2003–2007) and Come Fly With Me (2010–2011). Since 2012, Walliams has been a judge on the television talent show competition Britain's Got Talent on ITV. Walliams was appointed Officer of the Order of the British Empire (OBE) in the 2017 Birthday Honours for services to charity and the arts. He is also a writer of children's books, having sold more than 37 million copies worldwide. Having written 14 children's novels two of them have been turned into plays and three musicals. Billionaire Boy which Walliams wrote over ten years ago in 2010, adapted to a film in 2016 then to a musical in 2018.
If you are not sure of the story here is the plot. Meet a boy named Joe Spud, his father is a billionaire by Bum Fresh and selling millions of toilet rolls, because of this Joe gets bullied so he asks his dad to go to a normal school. However, without his knowing, his dad pays a boy about his age from the pot noodle advert to be his friend. Will Joe find out she is a pot noodle model? Will they be friends? Will Joe find something that money cant buy a real friend and to spend time with his father.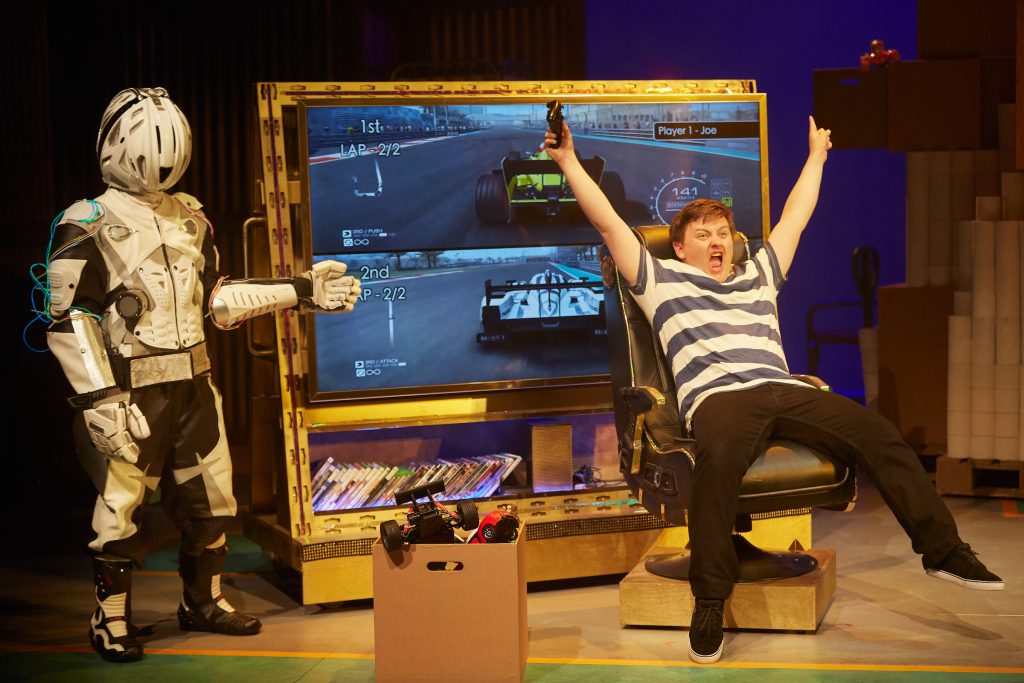 Joe played by Matthew Gordan (Doctors, Macbeth, Hamlet and Midsummer Nights Dream) does an excellent job at playing a 12 year old boy, his character is instantly likeable and the children and in the audience seem to warm to him quickly and always laugh at his jokes. A northern boy who pulls off the Birmingham Black country accent really well. His father played by Matthew Mellalieu (Casualty, Doctors and The Heist) a Yorkshire man at heart a 46 year old billionaire who founded Bum Fresh famously selling the world best toilet rolls. Also does a great job at the Birmingham accent and cleaver casting by Kay Magson CDG father and son look alike a very believable.
One of my favourite things about this musical was the set design (Jacqueline Trousdale) made entirely of toilet rolls, which the set of toilet rolls opened up turned around, flipped back to front to create more sets. Very effective and quick changes plus an energetic all-singing all-dancing cast. If you've ever been to one of their Horrible Histories stage shows, you'll recognise the high-octane pace of their performance. Many of the cast effortlessly flit from playing one character to another with ease.
The songs are catchy and the jokes are funny. Like all good family theatre, there's even some asides and allusions aimed squarely at the parents. The sense of humour in the musical had David Walliams written all over it the mentions of poo, bum wiping and singing about it. The kids in the audience were really loving these parts. and often heard them giggling loudly. Some of the funniest scenes come from Emma Matthews as Mrs Trafe, the dinner lady serving up all kinds of weird and wonderful concoctions on the school canteen. She did remind me of dinner ladies at my school especially the way she dressed and strong confident northern accent, she was hilarious!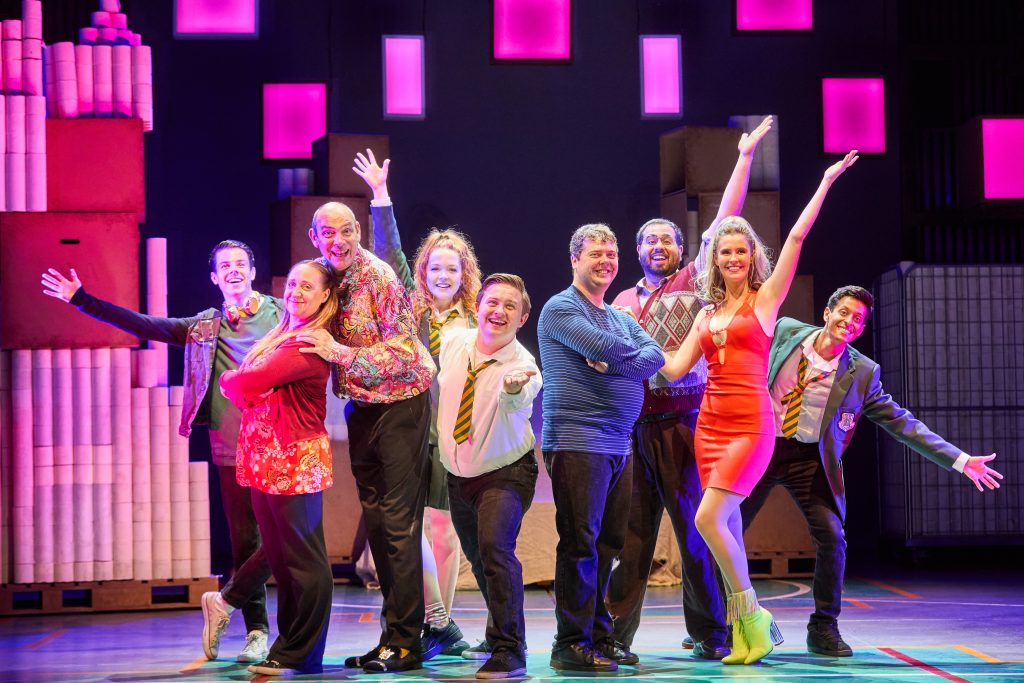 If you have children between the ages of 4+ they will love this musical, plenty of adult jokes in there too. Billionaire Boy is packed with silliness, life lessons about greed, friendship, family humour and plenty of poo jokes to be heard, a brilliant way to introduce little ones to the theatre for the first time.
You must take them to see it before it leaves its a all round family pleaser which will make your children giggle with silliness.
Tickets start from £13 and its on a the Palace Theatre till Saturday 12th March 2022
Tickets: HERE