The story of Joseph is one of the longest-running musicals in the UK Theatre. Making its debut in Ireland in 1972 at Edinburgh International Festival then hit the West end in the early 1970s and Broadway in 1983. The Musical has been a massive success and has picked up many awards on the way including a Laurence Olivier Award. Personally, I would put this down to the genius creatives in the background Lyrics by Tim Rice and the music by Andrew Lloyd Webber both have a long history with the arts and theatre and are very successful in their own right.
If you are not sure of the story here is a quick overview. The journey of Joseph, son of Jacob and one of twelve brothers, and his coat of many colours. Based on the Bible's book of Genesis and originating from a cantata written for a school choir, Joseph is a much-loved family classic. A story of friendship, betrayal, and jealousy ending with forgiveness.
Last night Natalie and I went to see the new and updated version of Joseph and the amazing technicolor Dreamcoat. I remember seeing it as a child in school and I think that version had Jason Donovan as Joseph. Expecting 2022 to be similar to the one has seen thirty years ago, I was completely wrong. This version is modern and takes influences from today's world culture and music. I honestly didn't expect this especially as the musical has deep biblical references in it.
The narrator in the musical was Alexandra Burke (X Factor 2008, Series 5) since her rise to fame in 2008. She has been established in the theatre and television ever since. Alexandra has a very powerful and unique voice and the main actresses would not be able to reach the notes that she can. She sings in most of the songs in the musical and always reaches those difficult high notes. I particularly enjoyed her parts in 'Go Go Go Joseph, A Pharoah's Story and the Brothers came to Egypt Grovel Grovel' She has a particular way of controlling the audience's reactions and encouraging them to cheer more. Alexandra is pregnant and due in June 2022 this year no problem for her at all,  singing and dancing with the scenes with the children, with Jason Donovan (plays the Pharaoh) and Jac Yarrow (plays Joseph) I take my hat off to you!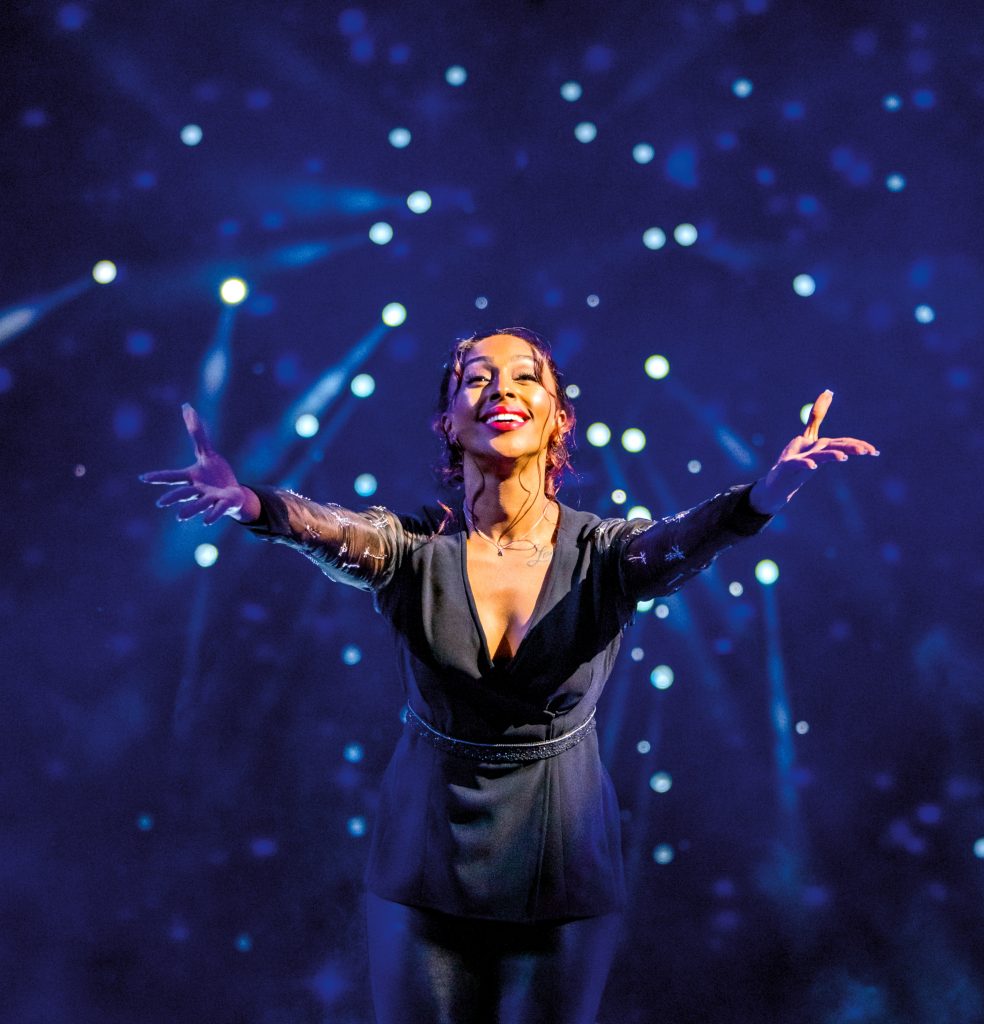 I must say I loved Morgan Larges set design and costume bright colourful and fabulous! The set for the Pharoah's entrance was amazing; colourful and looked like a kingdom. Lovely to see Jason playing the Pharoah for 53 years old is in brilliant shape. My favourite scene of the whole night was 'Song of the King' where the set transformed into a Las Vegas dance hall and the Pharoah took on Elvis Presley! Jason was born for this role and quickly had the audience rocking out, I loved the set design where the Pharoah's statues came out playing guitars, and the Las Vegas sign popped out from the ceiling a quick and effective transformation that looked brilliant!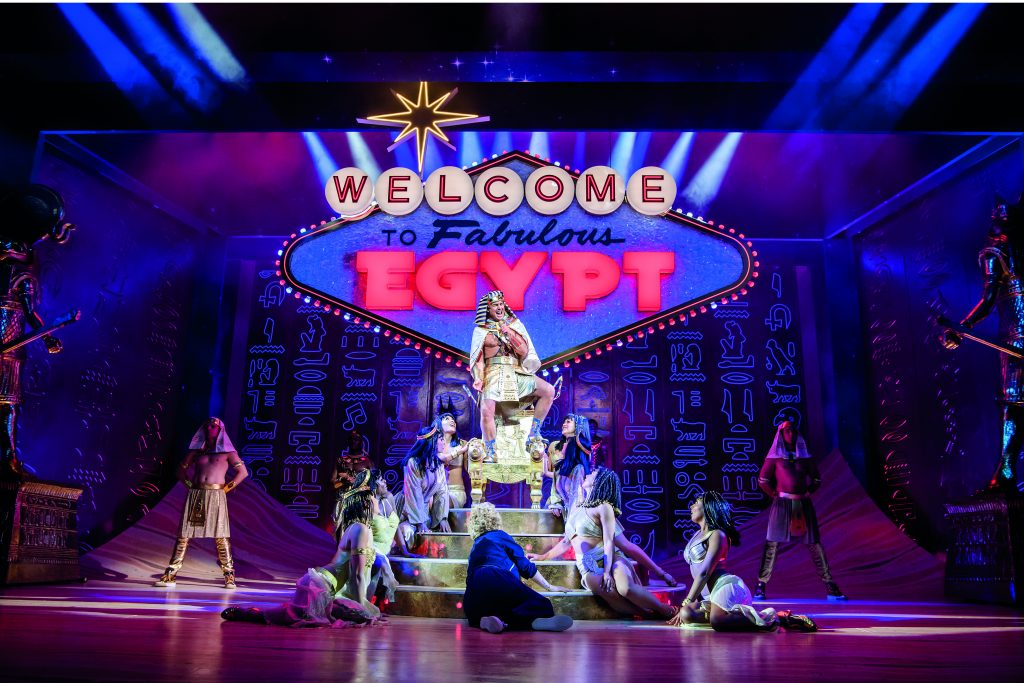 Jac Yarrow played a strong Joseph his major since graduating from The Arts Educational School London in 2019. Made an excellent Joseph, strong, confident and believable. Delivering those ultimate classic songs that the audience needs to hear like 'Any dream will do, Go Go Go Joseph and Jacob and Sons' he has a soft but powerful voice and he has great chemistry with Alexandra Burke when they danced together is nice to watch. Yac has a massive career ahead of him and knowing Andrew Lloyd Webber he will probably cast him in some of his other shows.
I have to mention the 32 children involved in the production. They worked hard and they were in a lot of the scenes, especially as Jacobs brothers, I loved the scenes with children, and Alexandra singing 'Any dream will do and Joseph all the time' took me right back to my school days. It's a privilege to hear children sing again after the last few years, talented children never miss a cue.
It's a must-see family show for you and the kid's plenty of happy cheerful bright moments. I would have liked to have seen Jason more in the show. Alexandra Burke was the star of this show and Jac made the perfect Joseph.
Go and catch Joseph before he leaves Manchester at the Opera House.
It's on till Saturday 2nd April 2022 
Tickets: HERE