If you have never heard of the musical adaption of Les Misérables you have been living under a rock all your life. The original French musical premiered in Paris in 1980 with direction by Robert Hossein. Its English-language adaptation by producer Cameron Mackintosh has been running in London since October 1985, making it the longest-running musical in the West End and the second longest-running musical in the world after the original Off-Broadway run of The Fantasticks.
If you don't know the story here is a quick summary. Set in early 19th-century France, Les Misérables is the story of Jean Valjean, a French peasant, and his desire for redemption, released in 1815 after serving nineteen years in jail for stealing a loaf of bread for his sister's starving child. Valjean decides to break his parole and start his life anew after a bishop inspires him with a tremendous act of mercy, but a police inspector named Javert refuses to let him escape justice and pursues him for most of the play. Along the way, Valjean and a slew of characters are swept into a revolutionary period in France, where a group of young idealists attempts to overthrow the government at a street barricade in Paris.
Since 1985 the musical has won many prestigious awards including three Laurance Oliver Awards, eight Tony Awards, and other awards around the world. Making it one of the most successful musicals around the world.
Last night we attended the new tour of Les Misérables at The Lowry Theatre in Salford Quays. I have never seen it before. The musical celebrating its 37th year on stage, I really wondered what all the fuss was about. Well, oh my I was in for a treat!
From what people have told me the show has changed over the years this version is not a showy spectacle it seems to be more thoughtful, truthful, and in part very moving. Especially at the beginning where we first meet Jean Valjean (Dean Chrisnall) is out and down on his luck after being arrested for stealing a piece of bread. We see ultimate poverty and degrading of the people a massive gap between the rich and the poor especially when we explore the story of Fantine (Katie Hall) who is forced into prostitution to be able to feed her child. Fantine has a stunning and powerful voice and is easy to empathise with her character. The danger, and poverty all felt real, relevant, and moving.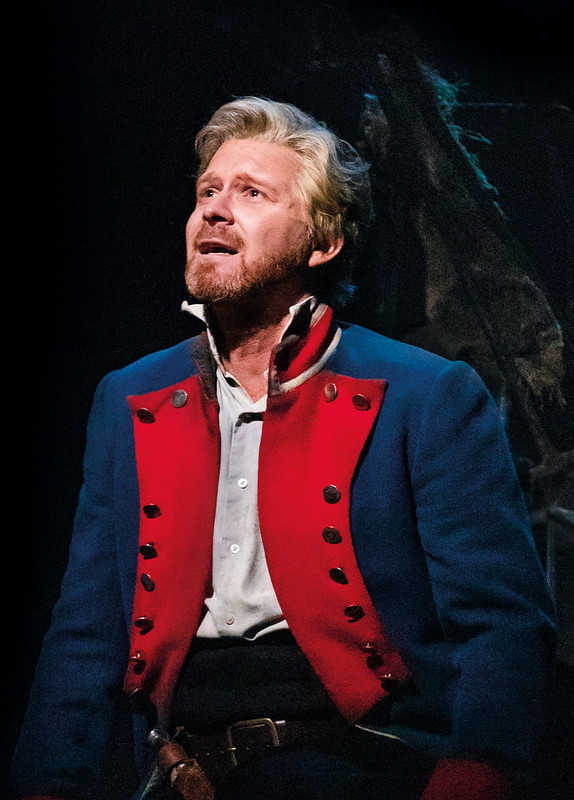 The new production on display here, directed by Laurence Connor and James Powell, is really not that new since it was first created for the 25th anniversary tour and has since been seen around the world. It dispenses with the revolve and substitutes Matt Kinley's designs, realised as projections by Finn Ross. Based on Hugo's own smudgy paintings, they are evocative and attractive without being intrusive; Paule Constable's lighting is the star, turning the stage into a series of smoky tableaux, making each scene look like a painting in its own right and even with the doom and gloom of the 19th-century dark backdrop he just occasionally, offers up a fleeting glimpse of warmth and hope in the bright reflections on the characters as they perform solos songs.
Schönberg's soaring score sweeps the audience away. The singing across and cast must be said is truly magnificent and at times overwhelming with power (especially in the last scene) Valjean has a beautiful powerful voice who can hit the high notes which I have seen no man do before he is astonishing to watch, you really believe is his story and empathise with what he has been through. When Valjean sits among the barricades and sings that most delicate of songs, Bring Him Home, the theatre holds its breath.
Javert (Nic Greenshields) is a central character in the story and is constantly on the hunt for Valjean. He has a very strong incredible voice and in numbers like 'Stars, Whos am I, and Javerts Suicide' they really get you and drag you into this character's darkest hours. Éponine (Nathania Ong) absolutely owns 'On my Own' Alongside these stunning solo performances are the surging ensemble numbers, which get the whole body tingling.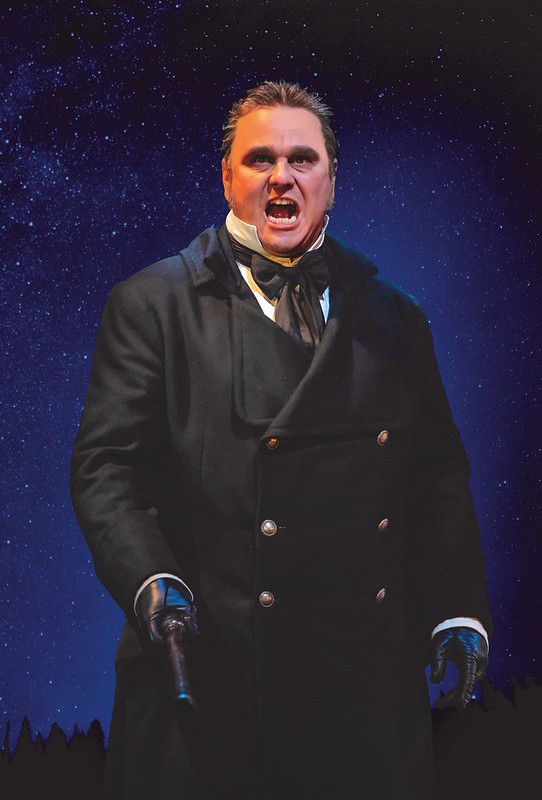 The tavern and brothel scenes blend comedy and brutality in a way that seems to have gone through political incorrectness and come out the other side to reflect harsh reality. Innkeeper Thénardier (Ian Hughes) and his wife Madame Thénardier (Helen Walsh) brought light relief to all the doom and gloom and their clever witty comedy was welcomed.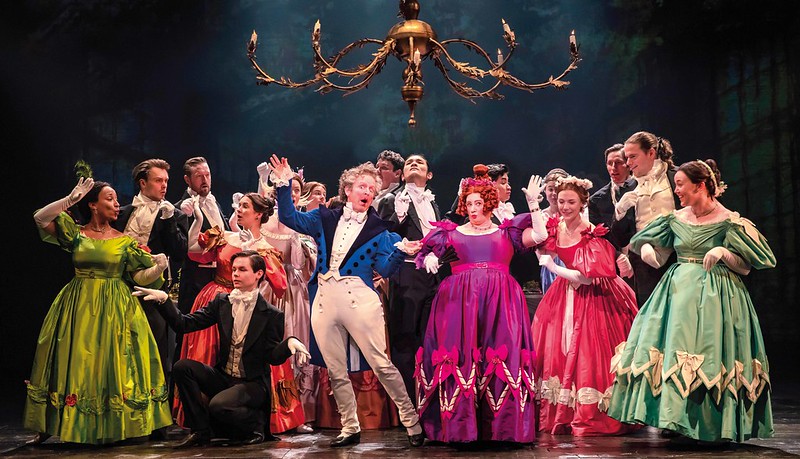 Les Misérables remains as iconic as ever. From start to finish, the show is full of emotions, strong and beautiful vocals, music, and a story to capture and break hearts. More than worth the wait, Les Misérables is a stirring production and a fine example of the theatre we have all been desperate and fighting to bring back.
In the end, there is a ubiquitous standing ovation well deserved and earnt for the cast and creative, understandable when the production pulls you through an emotional spectrum throughout. This production is a classic and no wonder it has been running so long with an incredibly powerful story that anyone can resonate with.
You must see this classic at least once in your life!
Thank you to the Lowry for hosting a glamourous press night
It is on at The Lowry Theatre in Salford Quays until Saturday 23rd April 2022
Tickets: HERE