Christmas is less than two weeks away and frankly, I can't wait. The pressure of everyday life has been particularly heavy this year. Plus after the horrendous Covid-19 Pandemic we are all looking forward to some well-earned festive cheer! hoorah!
Last night my Auntie Julie, my Cousin Leanne and me attended the press night of Silcocks Winter Wonderland sponsored by Manchester's BooHoo. Over 3,500 people attended last nights press night, greeted with entertainment from local dance schools and singers before we entered the main room. Lovely to see friends and families enjoying themselves as well as stars from the stage, screen and sport with their families too.
The Christmas event became a top attraction in Manchester for five years from 2013-2017, becoming one of the city's biggest annual events and now the much-loved attraction returns bigger and better than before with tickets now on sale for the unmissable festive family adventure.
Kingpin Events will transformed the indoor 22,000 sq m exhibition space into an unbelievable and magical winter wonderland, featuring over 50 family rides and attractions all under one roof including Dodgems, Roller Coasters, Waltzers and too many children's rides to mention. There is also a dazzling array of theatrical shows on the main stage including TV stars Daisy and Ollie, Ice Princess Show, Christmas Meltdown plus the spectacular Christmas Circus returns, all with daily performances. Not to mention being greeted by Elves and Fairies and the amazing surprises that are still to be announced.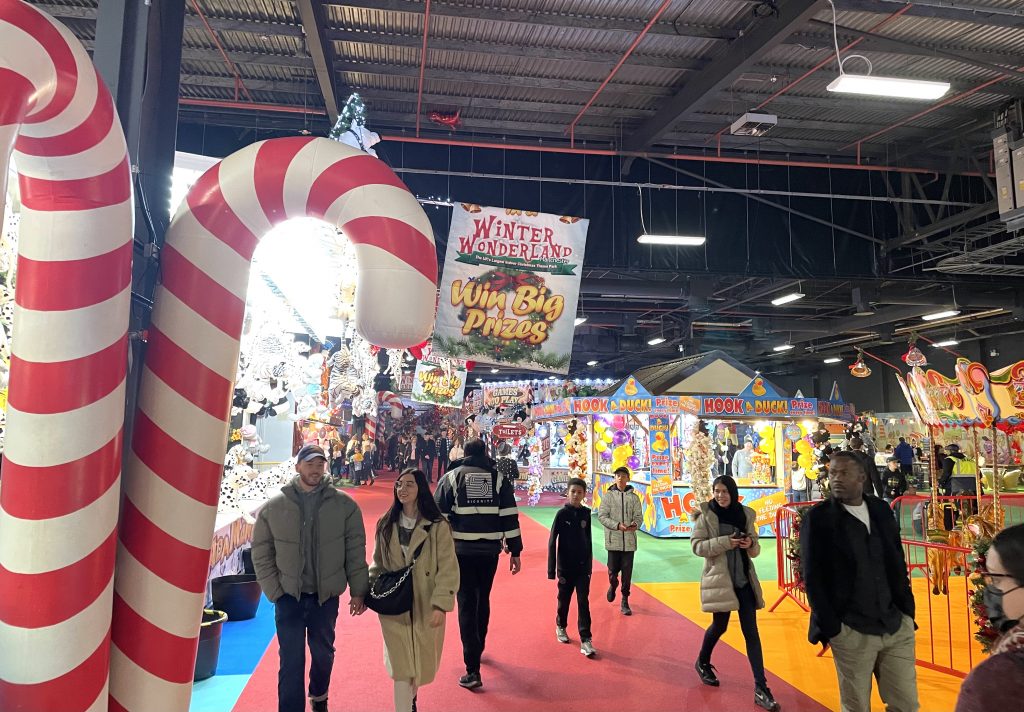 Of course Christmas would not be complete without visiting Father Christmas – complete with real reindeers – who will be taking time out of his busy schedule for meet and greets every day, up to and including Christmas Eve. You also have the option to purchase a toy and a photo from Father Christmas Toy Workshop.
If this wasn't enough there are also a beach, games stalls and festive foods from German sausages to waffles and crepes, as well as an authentic German Bar for alcoholic drinks and refreshments.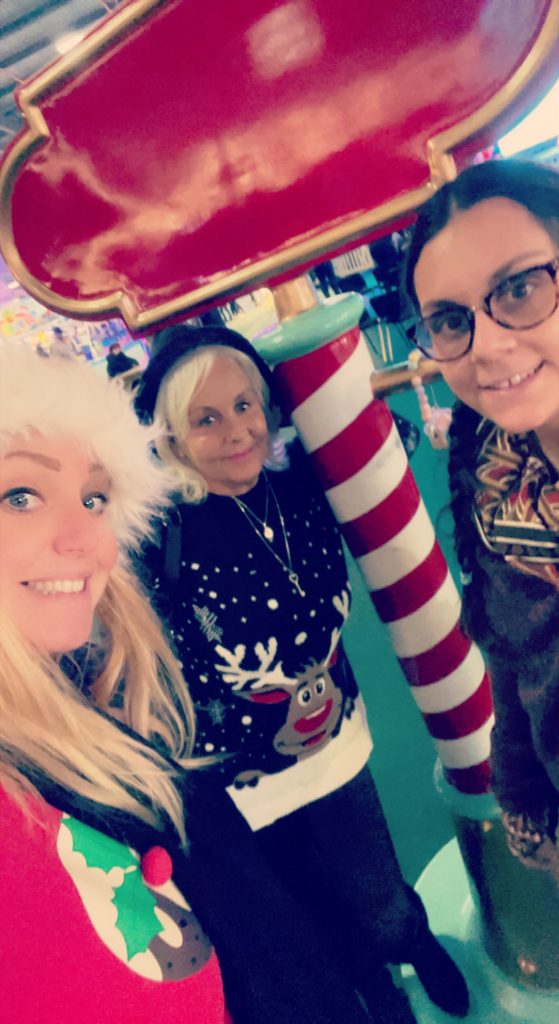 We all had alot of fun, it is rather expensive (Games and Food) and not everything is free. The childrens rides are free, Father Christmas is £7.80 to meet him and if you want to purchase the photo you can at an extra cost with a toy. Take cash if you can as its easier.
A welcomed attraction after a four year break to Manchester we throughly enjoyed it.
Thank you to Bill Elms for the invite. We loved the snow as we walked in absolutely magicial!
Its on from now till to Sunday 2nd January 2022
To find out more or to book tickets please visit www.winterwonderlandmanchester.com or alternatively you can visit the following social media channels:
Listing Details
Event – Silcock's Winter Wonderland Manchester
Venue – EventCity (next to Intu Trafford Centre), Phoenix Way, Off Barton Dock Road, Urmston, Manchester, M41 7TB
Parking – Free parking available
Ticket Information
Off-Peak Tickets
Adult: £29.50 (plus booking fee)
Child: (3-16) £29.50 (plus booking fee)
OAP: £20.00 (plus booking fee)
Child (Under 3): Free (Ticket Required)
Family Ticket of 4 (must include at least 1 Adult) discount of £10 (plus booking fee).
Peak
Adult: £35.00 (plus booking fee)
Child: (3-16) £35.00 (plus booking fee)
OAP: £27.50 (plus booking fee)
Child (Under 3): Free (Ticket Required)
Family Ticket of 4 (must include at least 1 Adult) discount of £10 (plus booking fee).
Carers tickets go free with full paying adults.
Groups: 1 in 10 goes free (no booking fee)
School and nursery bookings: From 7-10 December and 13-17 December, tickets £15 each including booking fee.
Payment plans are available this year – see website for details.
Reduced £22.00 (plus booking fee) tickets are available for NHS and Armed Forces on certain dates, see website for details.
All rides and attractions are included in the price (excluding games and food stalls) and each session lasts for 4 hours.
Bookings can be made online at www.winterwonderlandmanchester.com or by ringing 0344 815 7131 for both individual and group bookings.
This much-loved festive extravaganza returns indoors at EventCity next to the Intu Trafford Centre from Saturday 4th December 2021 to Sunday 2nd January 2022.