After smashing Britain's Got Talent and winning the 2009 series, dance troupe, Diversity went on to sell out nine UK and Irish tours, selling over 600,000 tickets.
It's now been over two years since they've been on the road and "doing what they do best" as leader and choreography MrAshley Banjo says himself. "We are about to do the biggest and the best thing we have ever done"… And that's not anoverstatement!
The show was out of this world and better than anything they've ever done before, and that's no mean feat given the standard the group set themselves with their last 48 sell outUK Tour, Born ready.
This tour 'Connected' revolves around the world of social media, the internet, and the digital era we now live in, but more importantly how this connects us all. I'm sure this is ever more relatable and prevalent given the last two difficult years which everyone has endured. Lockdowns meant we relied on facetime and zoom to speak to loved ones and whilst it's no replacement for real contact, it's what kept many of usgoing.
Some of the troupe are now daddies, with Banjo's first child being born at the beginning of lockdown. Using the technology of phones, he was able to record stages of his daughters growth and put together a collage of videos for his mum. He played footage of his mums emotional reaction when he shared this on a video call.
The group then took the idea of technology to another level – virtual reality and the idea of being able to immerse yourself in another world. The group performed some futuristic dance pieces with VR headsets, neon lamps and created a striking 'human charging point'. Banjo also performed a unique solo piece with various drones on stage.
Not surprisingly, the new choreography from Mr Banjo isinsane. It's original, powerful and incredibly fast paced! The group execute every single move with precision. I can only imagine how tiresome the dance rehearsals must be! The group dance in such tight unison, which was always very memorable from their BGT's auditions. The choreography includes a variety of dance techniques and styles such asstreet, hip hop, contemporary and even a humorous Charlie Chaplin inspired piece!
Each performance is intensified with atmospheric stage lighting and the use of an LED stage screen behind the troupe and smaller 'interactive' LED screens. The soundtrack is asvaried as the many dance styles whilst the theme of constantly 'being connected' runs throughout the show. This includes thebad such as our desire to want things in an instance without any real understanding of how this works. Or our constant need for validation with 'likes' and 'views' on social media platforms. During the semi-finals, on September 5th, 2020 Diversity performed a piece which referenced events that took place around the world, including the moment George Floyd died while being arrested by a police officer in the US and the Black Lives Matter protests. The show received thousands ofOfcom complaints and Jordon Banjo gave a radio interview where he spoke of the backlash and personal abuse they received from online trolls. However, the group stood defiant in the amount of conversation the performance had thrown up. Watching this piece was emotional and the crowd were behind the troupe every step of the way.
Expect to be taken on an emotional rollercoaster with this show. You'll laugh and you'll cry! From their kids inspired dance routine (including matching costumes) to semi-naked, wet men (think 'Flashdance waterscene' turned up a notch)and a switching up of the typical male/female roles, there's also something for every member of the audience to enjoy.The atmosphere was electric with an army of loyal fans embracing the return of the troupe.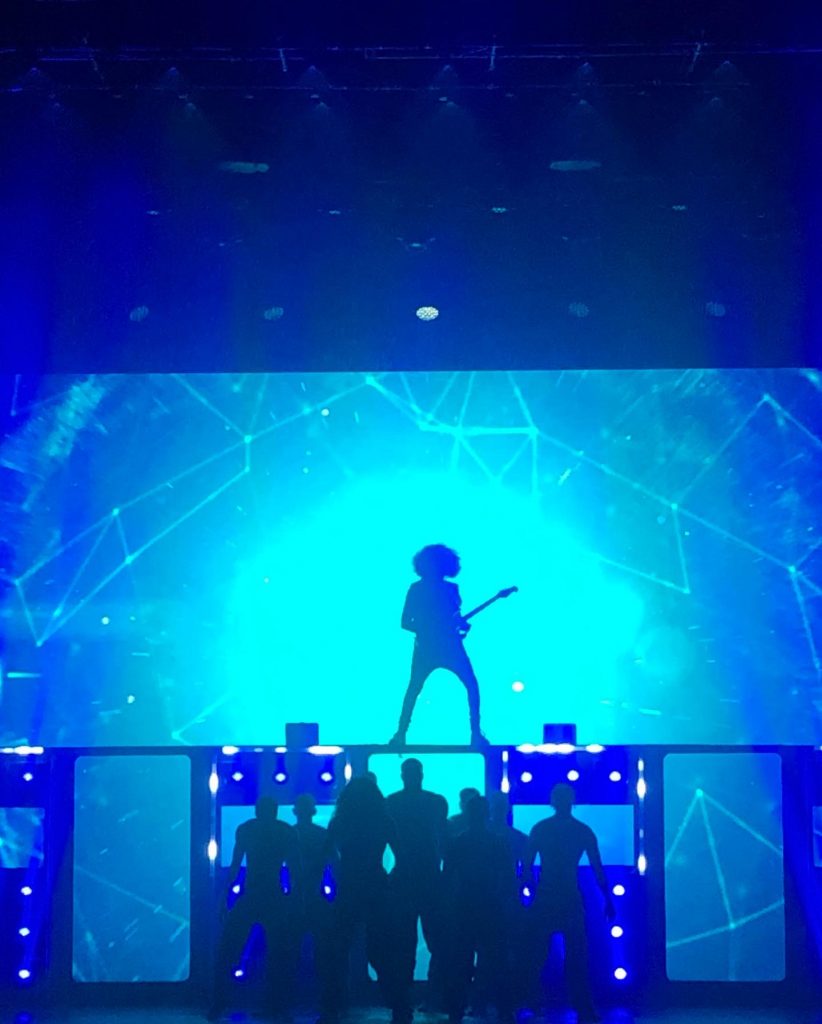 It's obvious the group have spent considerable time reflecting over the last 2 years and they've come back with a vengeance. Not only did the night showcase their incredible talent, it proved they are using their platform and influence to strike up conversation and prompt action about issues which really do matter.
Get your tickets now!
Diversity – Connected tour are at the Opera z house until Saturday 7th May 2022
Tickets – HERE
By Katie Marie