18 months its amazing to be back at the beautiful 18th Century Palace Theatre after a major global pandemic; which effected everyone its time for the theatres to get back on their feet! One of the West End's longest-running plays which was also made into a movie in 2012 starring Daniel Radcliffe, having previously been released as a television film in 1989.
The Woman in Black play opened last night which tells the story of an acclaimed ghost story by author Susan Hill, this highly successful stage adaptation was written by the late Stephen Mallatratt and directed by Robin Herford, who also directed the original cast in 1987.
The story involves a lawyer obsessed with a curse that he believes has been cast over him and his family by the spectre of a woman in black. He elicits, in the theatre version, the help of a skeptical young actor to help him tell his story and exorcise the fear that grips his soul.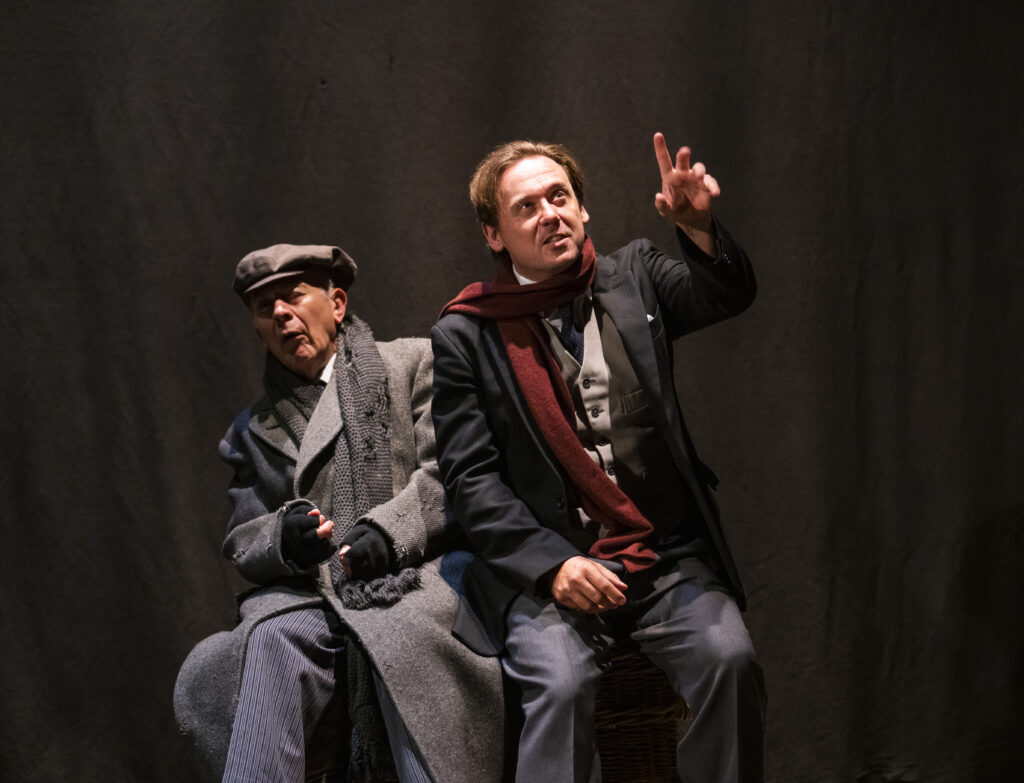 Anthony Eden is great as the young actor brought in to help Arthur Kipps (Robert Goodale) tell his story some 60 years after the events were alleged to have taken place.
What starts out as quite a light-hearted piece with some humorous moments gradually descends into dark Victorian horror – the haunted house, surrounding misty marshlands and howling winds vividly recreated – which I have to say was the most frightening play I have ever seen.
We are invited to use our imagination throughout: a props basket becomes a horse and trap, a railway carriage, a bed. Although not in actuality, we see in our mind's eye the dog Spider running across the stage, lying beside the bed, chasing a stick. And while The Actor changes into the young Arthur Kipps, Kipps himself becomes a whole range of characters.
If this production proves one thing, it is that theatre is a much more powerful medium than film or video for, like a good novel or short story, it can stimulate our imaginations and create a world into which we are drawn inexorably. It's important, of course, to have good actors and Eden and Gooddale are certainly that. The excitement and buzz as the audience left the theatre is a testament to the real power of theatre.
There are some moments that really chill you to the bone. I am not a big fan of horror however this production can make you jump and make you think. This isnt a family friendly play and definately and an acquired taste, however if you like things that go bump in the night then this is the play for you.
The plays is on from now until Saturday 28th August 2021
Tickets: HERE