Dusty Springfield the icon who started her career in 1963. Who went on to become one of the most successful British singers for the next 4 decades. A singer who was awarded an OBE from our queen and had friends like Elton John, Lulu and who collaborated with other artists such as Tom Jones and the Pet Shop Boys. Her music will live on as she left a legacy behind her.  My favourite tracks from her include "Son of a Peacher Man, I only want to be with you, you don't have to say you love me and the Look of Love"
Excited to hear of the new musical 'Dusty' had been written about her life and story by Jonathan Harvey. Jonathan who has written many books and the genius behind Gimme, Gimme, Gimme, Beautiful People and a regular writer for the worlds longest running soap Coronation Street.
Playing the lead as 'Dusty' a delightful Katherine Kingsley who we interviewed today at the preview for the show in Manchester. She said, "I am delighted to play the iconic Dusty Springfield, I feel like know her when I haven't met her and we are very respectful of Dusty's true story". Katherine performed two of Dusty's tracks (Look of Love and Son of a Peacher Man) today at the preview. She has a beautiful soulful voice just like Dusty's and I think she is a credit to the original artist.
Check out the short clip below:
We also interviewed Jonathan Harvey the writer, who told us he had learned a lot about Dusty Springfield while writing the musical. Including visiting one of Dusty's actual family members which he said was wonderful. Also speaking about working with Vicki Wickham (Dusty Springfields friend and manager) and Tris Penna (Dusty Springfield friend and music business executive) has helped shaped the narrative of the story helping Jonathan create those truly brilliant parts of her life which she kept very privately.
Directed by Maria Friedman 'Dusty' the musical will go on tour around the UK in four weeks time. From what we hear from the preview, there will be a lot of laughs and tears in the script.
The production also stars Roberta Taylor (Eastenders, the Bill) playing Dusty's mum and Rufus Hound (Wind in the Willows) playing her manager and various other roles. We are excited about seeing the musical.
'Dusty' the musical will be at the Lowry  Theatre in Salford, Manchester from Tuesday 24th July to Saturday 28th July 2018 tickets can be bought here.
This is strong cast and creative who promises be true to Dusty Springfield the icon, getting booking those tickets now! 🙂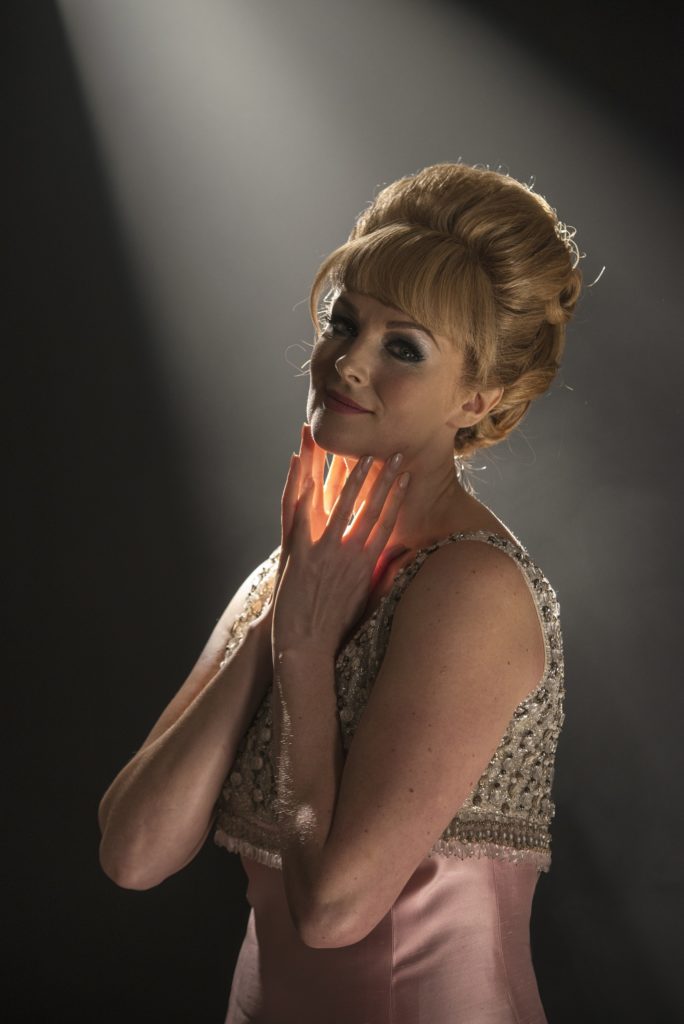 Credit: Dominic Nicholls