The musical biopic 'Beautiful' follows the career of Carole king. King herself has endorsed the show, which has won a Tony award and two 2015 Olivier Awards. The UK tour is in full swing, and I was lucky enough to get the opportunity to watch it on the opening night, in Manchester at the stunning Palace Theatre.
The story begins in her teens, living in Brooklyn with her mother Eugenia she dreams of becoming a writer, whilst her mother is hoping she keeps her head in her books and follows her footsteps in becoming a teacher. King attends college to refine her musical abilities and meets a fellow like-minded student Gerry Goffin, who she later marries at just 17 years of age. Not only do they become wedded partners but also musical partners, Gerry penning the lyrics to match King's beautiful music.
The show not only tells the story of Carole King's music but also depicts her turbulent marriage to Gerry, from them having two precious children to Gerry's adultery and battle with mental health. Actress Molly-Grace Cutler and Tom Milner do a fantastic job of depicting the couple and both match the incredible vocal abilities of king.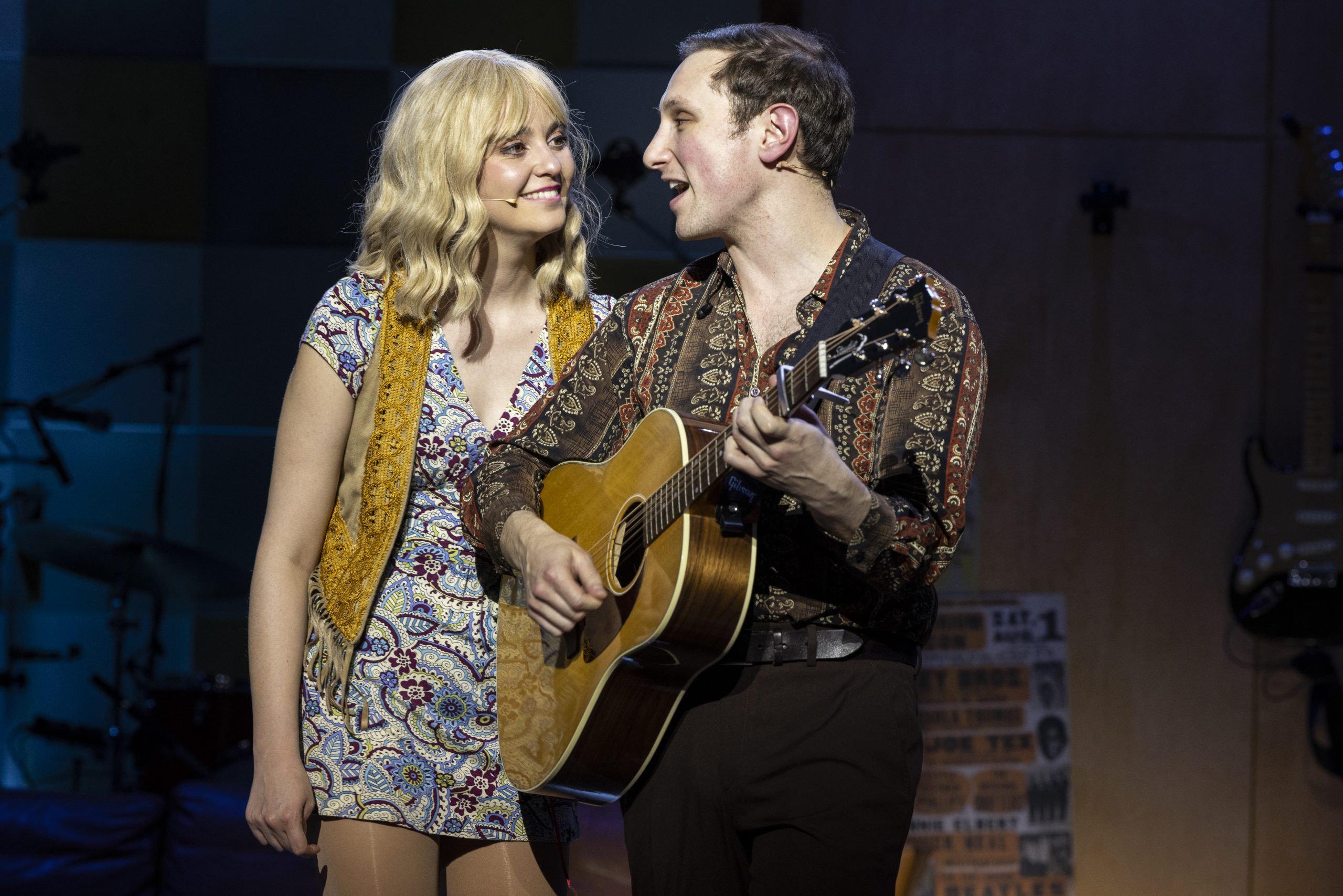 It was not long until King's musical talent lands her a job at 1650 Broadway, as a staff songwriter for Aldon Music, here King and Goffin create hits such as 'Chains', which was later recorded by the Beatles, The Loco-Motion and 'Keep your hands off my baby', which were both sung by their actual baby-sitter!
The musical also shows them competing against other writers and composers in particular 'Cynthia Well' (Seren Sandham-Davies) and 'Barry Man'(Jos Slovick), who were another power couple within the industry, churning out hits such as 'On Broadway' and 'You've Lost That Lovin Feelin', so throughout the show your spoilt with fantastic hits and a flashback to the 60's.
Later in her career King plucks the courage up to go it solo and take centre stage wowing audiences. This is where her breakthrough album 'Tapestry' topped the US charts for 15 weeks and remained within the charts for a further six years!
King had 25 solo albums in total and has reaped the awards of four Grammy's and been inducted into the 'Songwriters Hall of Fame. She's now regarded to be one of the most successful songwriters of the 20th century writing over 118 pop hits, which have entered the 'Billboard hot 100' in the US. King also wrote 61 hits which charted in the UK making her the most successful female songwriters in the UK between 1962-2005.
If you want to hear some amazing music and vocal talent, this is the show for you. The cast does an incredible job and it's an insightful look back on a musical legend. If you want a night of a real story and to look back at some of King's most successful songs in history then this is the show for you. Its a real eye-opener to see how many successful songs (which will still hear) in the 21st-century songs like (You Make Me Feel Like) A Natural Woman, Take Good Care of My Baby, You've Got a Friend, So Far Away, It Might as Well Rain Until September, Up on the Roof, and The Locomotion.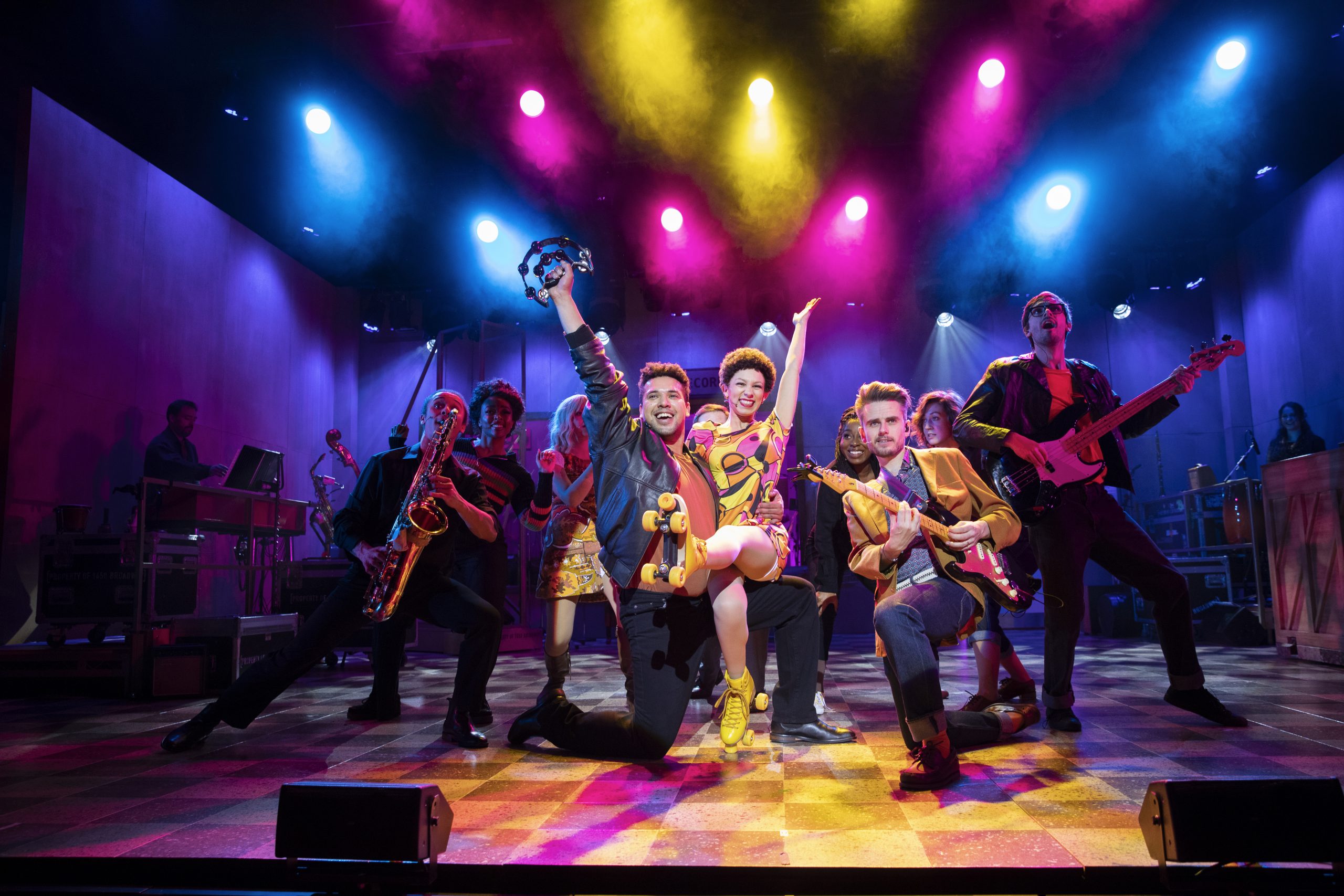 Bright stage lighting, a strong cast, and brilliant vocals from the main cast on stage. Douglas McGrath's book about King's story definitely transitions well to the stage. A gritty story followed by strong vocals on well-known songs makes for an interesting and uplifting evening. Definitely go and see this.
'Beautiful' is on at the Palace Theatre from now till Saturday 15th October 2022, tickets start at £13.
Book: HERE
Review by Joanne O'Donnell