Reminisce festival is once a year usually in the Summer it's currently in its 9th year. Located at Sherdley Park in St Helens this year there were over 22,000 in attendance full of young and old festival ravers, plus the festival had completely sold out. A complete mix actually which was really refreshing of clubbers there. A glorious day at a whooping 22 degrees (Thats good for England)
The clue is the name 'Reminisce' lots of 90s DJs, and live acts with over 150 DJs in attendance it was already an incredible lineup. Acts like Jeremy Healy, DJs such as John Kelly, Lisa Pin Up, Slipmatt, and Dave Pearce attended. Iconic acts doing live performances like the Vengaboys and Boyzlife, took to the stage to providing Merseyside with a fun-filled day. The day had 7 big stages, including a backstage village and artist village, and very well organised when it came to traffic and security.
The owners of the festival are two guys, Steve Cocky & Lee Butler, I caught up with Lee yesterday to see how he was feeling about organising a festival of this scale. Check out my interview below
https://www.youtube.com/shorts/UsoIV8afZnM
I also to the lovely Lisa Pin-up who had the best enthusiasm as she had just played on the Bounceback arena. Loved her energy click below
I also interviewed the legendary John Kelly who I now call 'Dave' long story LOL
John is a true legend of dance music. Undoubtedly one of the DJs responsible for shaping the British dance scene. His energised performances are still guaranteed to rock the dance floor wherever he plays. His message is simple: music makes people come together, and his understanding of what makes a crowd move, wherever he is in the world, is what cemented Johns's reputation as a consummate crowd pleaser.
As the UK dance scene erupted, John was amongst a select group of DJs to headline emerging new clubs including Gatecrasher, Slinky, Passion, Sundissential and Miss Moneypennys. He earned himself residencies at the worlds greatest clubs, including Cream, Godskitchen, Ministry of Sound and Manumission.
It was a pleasure to interview him and what great guy to click below
I also caught up with the awesome Jorinde Williams from Oceanic before she played her set on the New Legends Arena. Top lass and a pleasure to meet and a mint set too.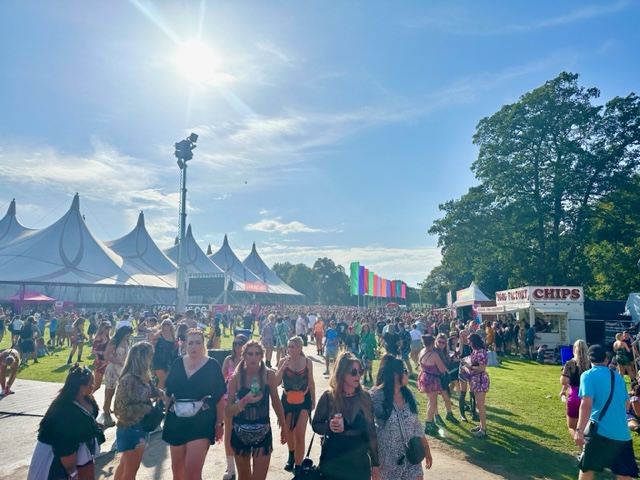 I must admit BoyzLife where on (Boyzone and West Life) comprising of Keith Duffy and Brian McFadden, who previously appeared as members of '90s and '00s boybands Boyzone and Westlife, respectively. With Boyzone, Keith Duffy has enjoyed six UK number one singles and 16 out of 17 of their first single releases making the top 5.
They still have it, that magic; dragging me back to when I was 17 years old screaming their name. They both have lovely voices and the fans were going wild. Loved their live set on the Fizzy Pop stage. Check them out below
As I was walking back to the car into Donny from the Vengaboys getting to go on stage. Lovely guy and looked amazing, had to get a picture of him!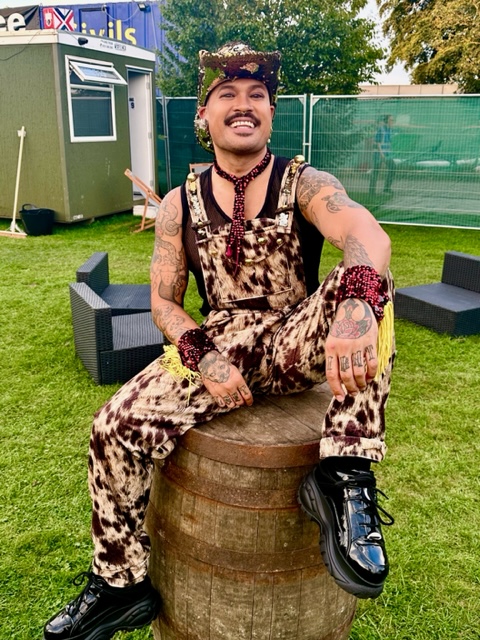 All in all a brilliantly well organised festival. They couldn't have picked a better day, everyone I saw were in good spirits and it was nice to see the artists stop and have selfies with the fans on their way to the stages. To pull off a festival like that takes a lot of planning a massive team around you, and a lot of cost outlay.
Great sets, DJs, and live performances, and with a mixed crowd they definitely have someone for everyone to see or get excited about no matter what age!
It's a 5 star from us, Congratulations Steve and Lee. Thank you to Sasha for being the perfect host to, really enjoyed my time with you!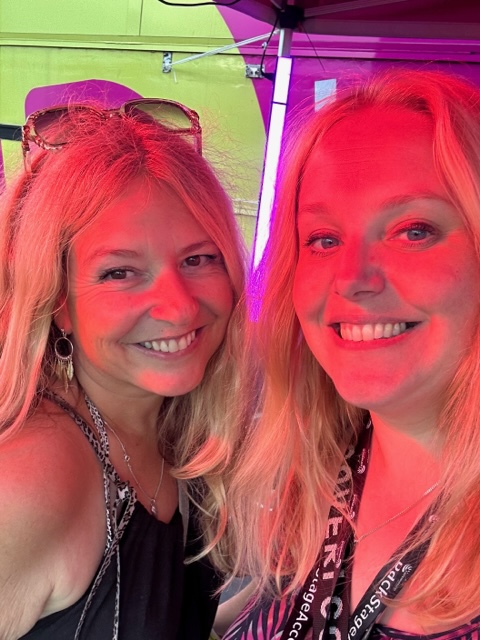 Check out their website – https://www.reminiscefestival.com/