The story begins when Carol meets Gerry a handsome guy, who all the girls crush on. Not only does he have the looks but he's also got the brain penning beautiful song lyrics that Carol falls in love with. It's fair to say, both their hearts skip to the same beat (pun intended).
Bronte Barbe captures the essence of King superbly. Starting as a young girl with hopes and dreams she composes songs wishing that some day they will be sung by chart sensations, such as Bobby Vee.
Gerry and Carol make a good combination, Carol struggling to find the words to match her melodies, Gerry steps in and they create songs such as 'Will you love me tomorrow' (number one hit in the US and number 4 in the UK charts) and 'Some kind of wonderful', which are immediately picked up by music mogul Donnie Kirshner, played by Adam Howden, who the couple sign a contract with to become part of his song writing business.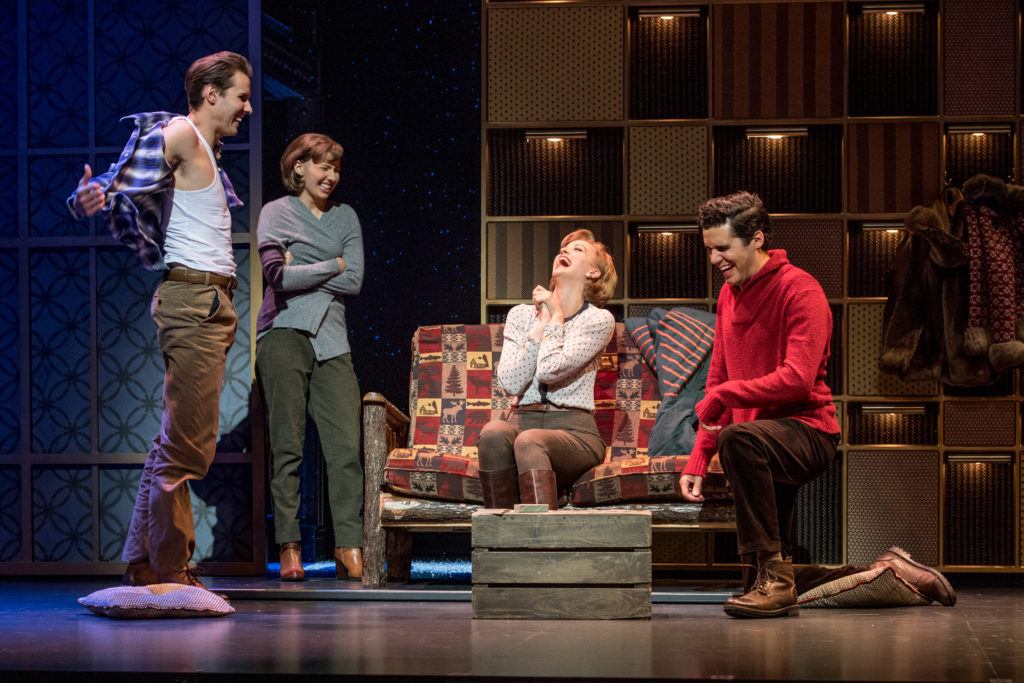 Credit: Craig Sugden
As King's first baby arrives and the couple wed at a young age, they find it hard to make ends meet. Gerry takes up an additional job, which puts strain on their relationship. This is where confidantes and eventually very close friends Cynthia Well and Barry Mann come in to the picture. Both couples consist of a writer and composer and even though they are in direct competition they bond and form a good friendly relationship through respect and understanding of the industry.
There are a few moments when you can feel Kings uncertainty about where the next song lyrics are coming from, as Gerry long hours of work start to take its toll on his song writing. They pull it together though and put pen to paper producing 'Take Good Care of my Baby' (1961), sung by Bobby Vee and 'The Locomotion' (1962) sung by Little Eva and Ensemble.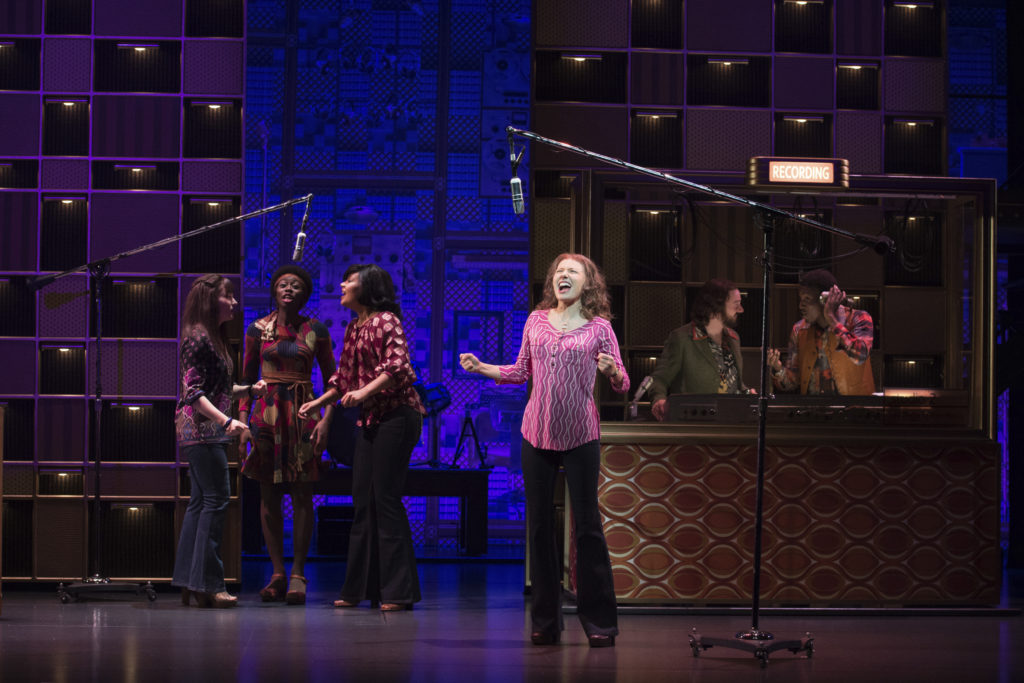 Credit: Craig Sugden
Down to the couple's success in creating chart smash hits, Gerry is able to give up his job which is good for a short time. However as King and Gerry become introduced to more and more famous acts, Gerry's eyes start to wonder. Scared to grow up and feeling he's missed out due to getting married so young he has numerous affairs. He feels trapped by King, who is more mild mannered and less adventurous. King naively thinks Gerry will realise the error of his ways when he ends it with his first mistress. King has another child with Gerry and they buy the house they've always dreamed of. The bubble soon bursts and Gerry struggles to lead a normal life as a father and husband, running off to the city to start another affair. King soon realises that things just aren't going to change and eventually leaves Gerry.
Having written together for so many years and being childhood sweethearts Carol feels lost and also scared that she's on her own for the first time in years. You do wonder whether she can still continue her career, as whom going to write the lyrics?
We needn't have feared though as King finds her own voice and after some not so gentle persuasion from her friends (forcing her to get up on stage one night in a bar), King realises it's not so bad to be in the spotlight after all. She moves to LA and writes her own album, which includes songs such as 'You've Got A Friend' dedicated to Cynthia and Barry, who helped her find the light when she was in a dark place. It also included 'Natural Woman', which became one of King's biggest hits reflecting on how she felt when meeting Gerry for the first time.
The music really was the narrative to Kings story, which I think demonstrates the purity and simplicity of her music, which is relatable for so many people.
Barbe's voice is absolutely incredible and filled the theatre with such warmth, an absolutely outstanding performance! She really takes you on a journey from Carol being a young teenage girl to a blossoming, well-assured, confident woman. She truly deserved the standing ovation she received.
The show is on till 6th January 2018, so if I was you I'd try and snap some tickets up quick!
Tickets: http://www.atgtickets.com/shows/beautiful/palace-theatre-manchester/
Review by Joanne Louise