Debuting in 1930's when the wall street stock market sank into the great depression, Gershwin brothers Ira and George created the upbeat and lively "Girl Crazy"- a welcome distraction from unpleasant realities. Later in the 1990's the musical was revived and re-titled "Crazy for You", winning an abundance of awards.
The lead roles are played by Tom Chambers (Bobby) and Charlotte Wakefield (Polly). Bobby dreams of starring in a magical Broadway wonder but works in the bank of his wealthy New York family. It's no surprise that when he's sent to collect the debt of a run-down theatre in sleepy Deadlock, Nevada he wants to save the day! Of course, the story wouldn't be complete without a little romance would it? Enter Polly: the headstrong, sassy daughter of the theatre proprietor who happens to catch Bobby's heart.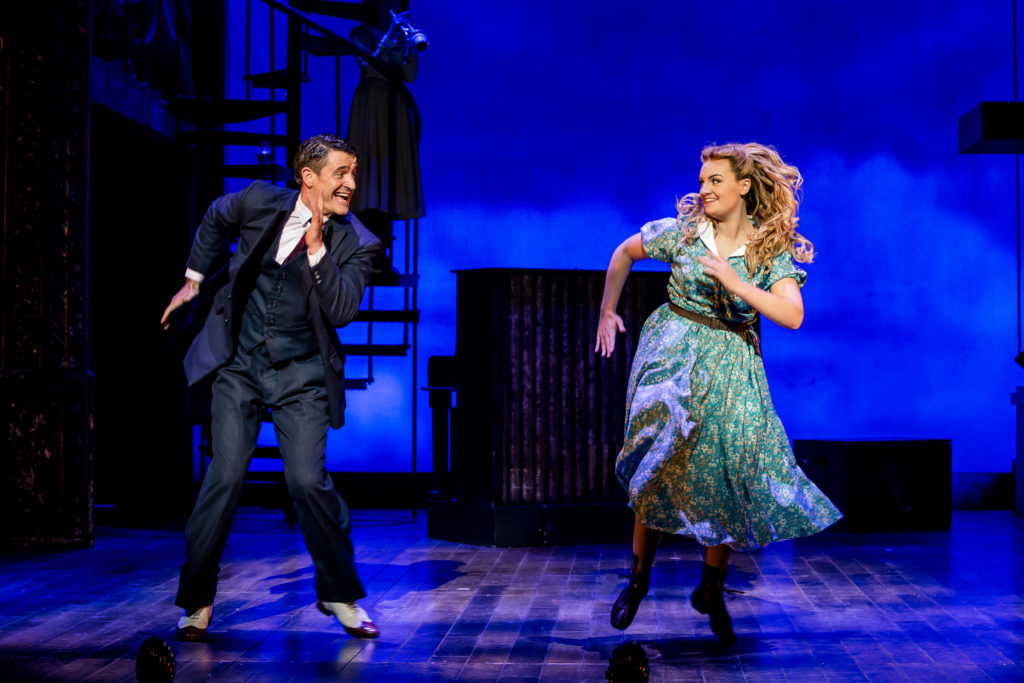 Credit: Richard Davenport
Whilst Tom doesn't quite hit some of the big notes, his dancing and acting abilities make up for this that's for sure! From high-energy tap to classic ballroom, Tom just keeps on charming! (If you're as avid a "Strictly" fan as I am, this will come as no surprise). Tom is full of character, laugh-out-loud funny as Hungarian impresario Mr. Zangler and the epitome of razzmatazz!
Charlotte matches Tom's performance with her confident and believable portrayal of the ballsy, hard-working and family-loving Polly. She can dance and adds some killer vocals to the mix with her wonderfully rich and modern tone.
Although not overly familiar with all the songs, the score included some catchy classics, "I got rhythm" and "They can't take that away from me". I particularly enjoyed bobbing along to "stiff upper lip" and "slap that bass" as these were performed by all the chorus, who might I add were playing musical instruments live on stage, alongside dancing and acting (is there anything this cast can't do?!) Had it not been for my singing skills, or moreover lack of, I'd have definitely joined the party on stage!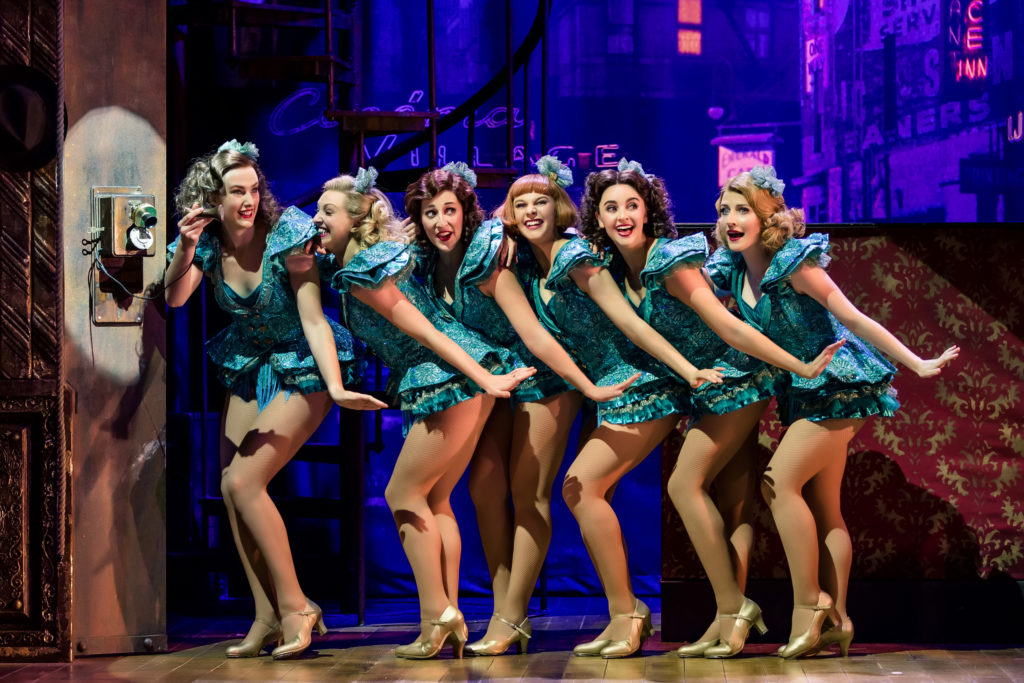 Credit: Richard Davenport
Glitzy costumes, showbiz lighting and interesting use of props/staging equal a real feast for the eyes.
Encore, please!
"Crazy for You" runs at the Opera House from Tuesday the 28th Nov – Saturday the 2nd of December 2017.
Tickets can be purchased online at http://www.atgtickets.com/shows/crazy-for-you/opera-house-manchester/ 
Review written by Katie Marie