Over 26 years ago a television series was written by Kay Mellor and made its debut on ITV1 spanning over two series. Produced by Granada Television, the series revolves around the lives of a group of sex workers who live and work in Bradford's red-light district. Three series of Band of Gold were produced (the third under the moniker of Gold, with only a small number of characters from the first two series featured), with the final episode broadcasting from 1995 till 1997 the show reached 80 million viewers and considered a huge hit from Kay Mellor a very established writer who also wrote Fat Friends, which I really enjoyed.
Now in 2020 the story is back now as a stage adaptation. Last night we attended the opening night at the Lowry Theatre in Salford, a cold foggy night I was intrigued to see what Kay Mellor had in store for us.
Opening with one of the actresses singing 'Wicked Game' slowing drawing us into the dark and doom of the red light district with a slow opener. The sets were gloomy and downy music putting you in that dark mood for 'the lane' which is where the prostitutes worked to make a living dressed as a Bradford set.
For me I had a bit of love / hate relationship between the characters, I really warmed to Anita (Laurie Brett) Steve (Kieron Richardson) Carol (Emma Osman) and Gina (Sacha Parkinson) I particularly liked Carol, because she was a very passionate and dominate character who really showed her darkness, plus Gina who played an innocent character, transitioned well and who ended up being drawn into the dark world to avoid her wife beating husband or local loan shark.
If I honest I didn't warm to Rose (Gaynor Faye) at all she reminded me too much of her characters in Corrie and Emmerdale. Yes they are northern soap operas and this is a northern play but I times I felt she didn't reach the essence of her characters limits and often her lines felt fake and withdrawn, sorry Gaynor.
Highlights for me included the scene with Curly (Steve Garti) and Carol in her flat. The self pleasure scene very funny and made Angie and I laugh loud and a very real scene. I wished I would have seen him more he was the only one with a real sounding Yorkshire accent.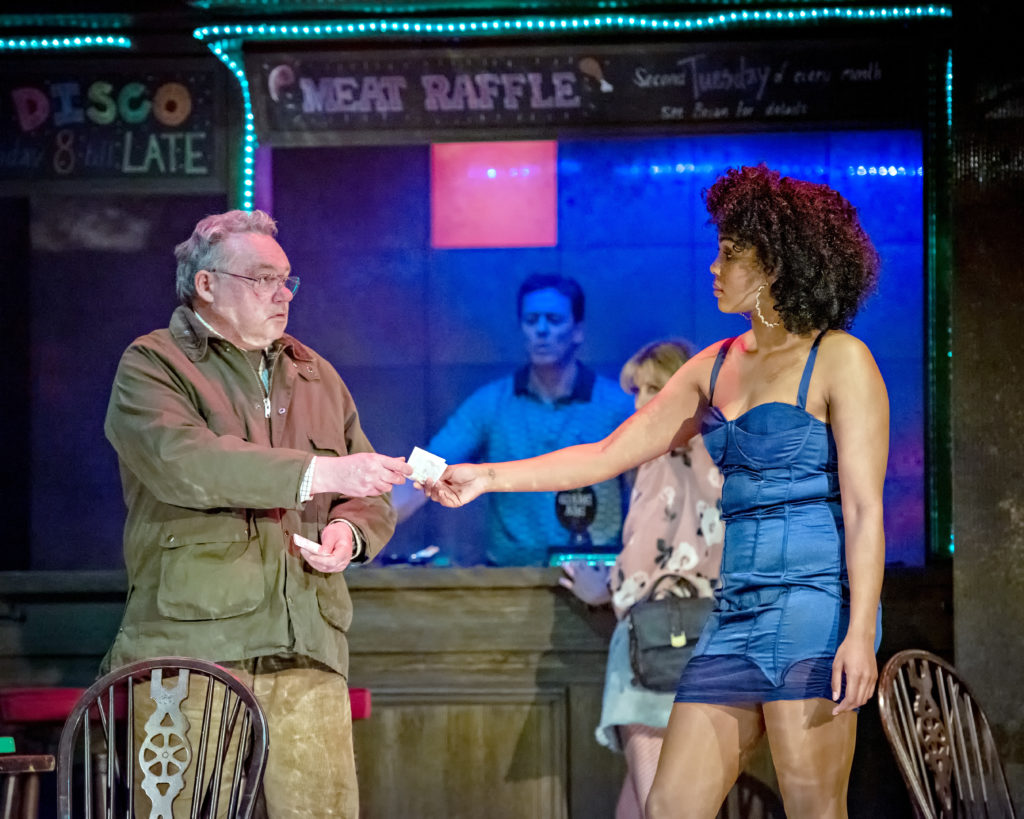 For me I was really excited about seeing Inspector Newalls character more (Shayne Ward) after all his face was on the main posters. He didn't show up till the second half and I would have liked him to play the loan shark instead of his usual characters, plus this would have given him more stage time and more time to develop his characters limits.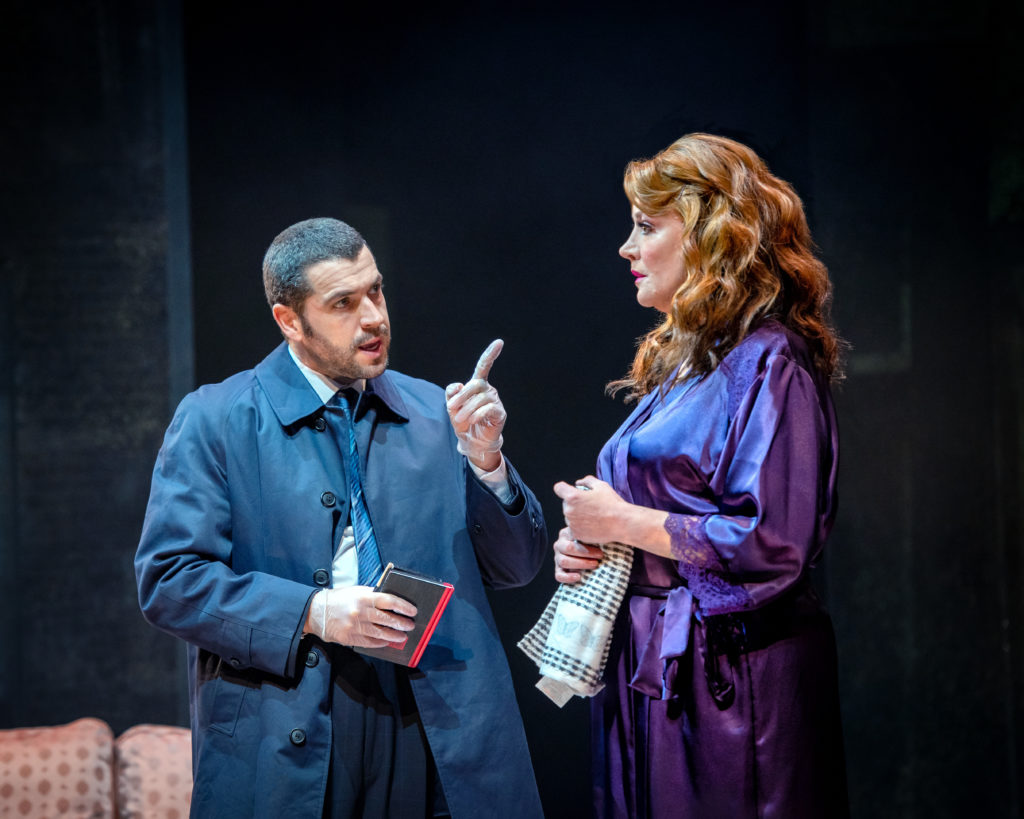 Janet Bird's stark set design is constantly changing with sliding doors highlighting the women's double lives, which is basic but really does the job. As cars and scenes change the lights and car sounds representing punters passing by was highly effective.
For me the sets did take longer than usual to set up. Even though at times they were basic with just a sofa and picture with a few cushions.
I still believe in Kay Mellor and know she is an incredibly talented northerner writer who is perfect at writing gritting drama, which for me this stage adaption just missed the mark and I felt could have been better cast.
Anita and Steve both had very strong roles as the pimp and abusive ex husband to Gina and I did believe in their characters. I would have liked to have seen them more plus  Shayne's character too.
All in all a gritty northern drama, funny in some parts but I feel needs some work, especially the ending.
However moments of greatness especially in the second half.
Tickets: HERE
Band of Gold is on at The Lowry from today until Saturday 25th January 2020, thank you to the Lowry for hosting a lovely press night.