When it comes to the 1950s it's one of my favourite decades the clothes, the start of Rock n Roll era and the way couples used to court each other. I think nowadays we have lost something in our entire social media world.
Last night Jenna and I attended the press night of Curtains a musical whodunit. Curtains is a "backstage murder mystery".  The original concept and script was developed by Peter Stone, but was ultimately finished by Rupert Holmes, after Stone's death.
Set in It is 1959 at the Colonial Theatre in Boston, where a new musical called "Robbin' Hood!", a western version of Robin Hood, is reaching its conclusion. A musical set within a production. Suddenly there is a murder with a lead cast member of this production 'Robbins Hood' and the Lieutenant (Jason Manford) is sent in to solve the mystery. Personally I was excited to see Jason play a role in a musical because we all know him as a very established on the comedic circuit. I felt impressed by his singing, however, feeling let down by his accent though as his supposedly Boston accent kept turning back into British.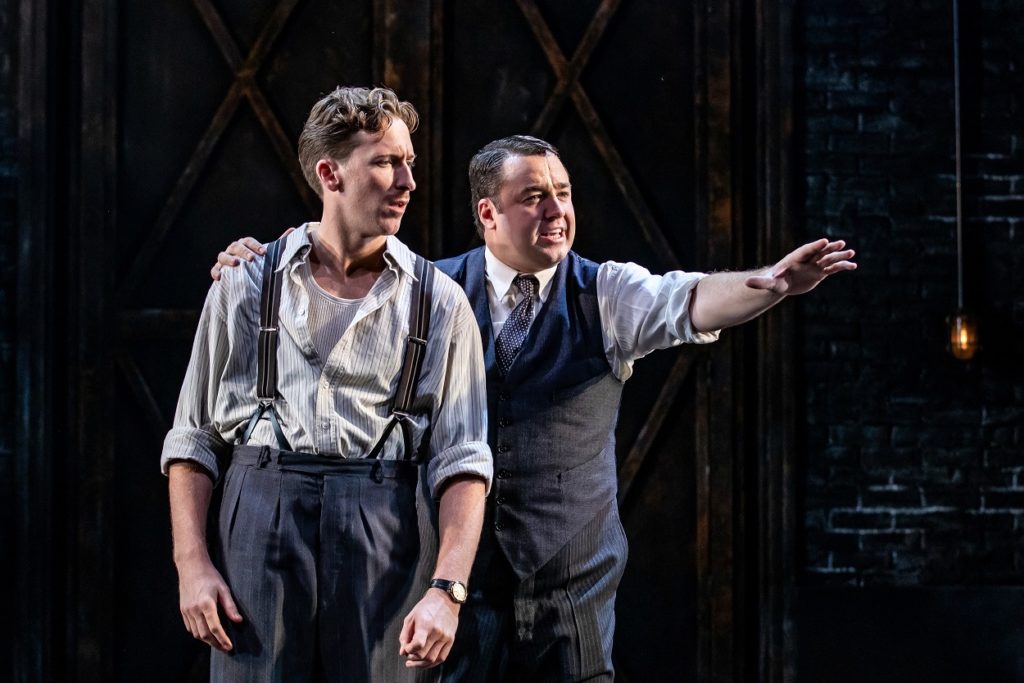 For me, the production seems to be that of a daft murder mystery with plenty of cheesy puns and little giggles to be had throughout the musical.
Highlights for me included the number 'Thataway' bright colourful and I loved the 50's costumes the guys and girls had on, loved the style Danielle Gallagher! Also nice to see Georgia (Carley Stenson) as the front actress in some of the numbers, she has a lovely voice and complimented by the ensemble.
The production for me was a cross between 'Producers' and 'Spamalot' if you like this kind of comedy then you will enjoy this musical. Not personally my cup of tea but I feel it might attract a more mature audience of 50+. I did enjoy the choreography in some scenes; high octane and plenty of energy, good work Alistair David! Sets at time looked basic which improved in the second half, lighting good and of course the band always do a great job!
Without a doubt the cast put in 100% effort throughout the production, however for me the writing just wasn't up to scratch. There are plenty of funny moments, which I don't think a young audience will be able to relate to and it doesn't leave me leaving the theatre singing any of the songs.
I felt disappointed considering the creators have produced musicals like 'Chicago and Cabaret' John Kander and Fred Dibb are legendary in the theatre world. I felt this production was easily forgettable. However a good effort from the cast and crew.
It's on until this Saturday 12th October 2019 at the Palace Theatre.
Tickets: HERE