When walking up to the Palace Theatre in Manchester last night. I wasn't really sure what to expect from Avenue Q. I'd heard a lot of hype about the show especially with it being such a long-standing Broadway hit (six years!)
I've got to admit though, I wasn't too sold on watching a show based solely around puppets?! I'm used to exaggerated, over the top, jazz hand-musicals, but the full house around me and three Tony Awards (Best Musical, Best Original Score and Best Original Book) clearly suggested otherwise!
As the show began and the script warmed up I was pleasantly surprised at just how engaging and alternative the show was. I assumed the actors and actresses would adopt a ventriloquist method but they do the exact opposite and it works really well. All the puppeteers are clearly on display yet they're so skilled at what they do, you almost forget they're there (in the nicest way possible)!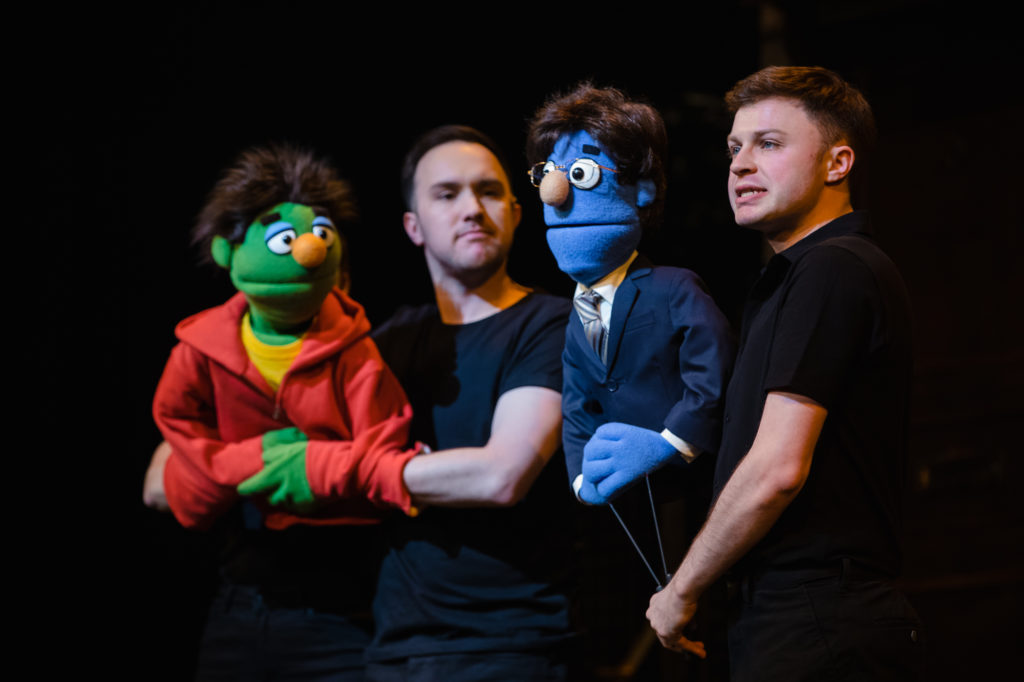 The show has a small, intimate cast with each puppeteers effortlessly adopting more than one character, sometimes three! Trekkie Monster, played by Tom Steedon being my personal favourite with his hilariously obscene rendition of "The internet is for porn". Other stand out characters were 'Lucy the Slut', seductively played by Cecily Redman and the mischievous 'Bad Idea Bears' full of inappropriate suggestions throughout!
The hand-stitched puppets are beautifully crafted by Paul Jomain so it's not surprisingly you buy into the barmy characters. Due to the popularity of the show Paul makes five identical puppets of each character, taking approximately 5 months to build the Avenue Q cast.
The songs are full of quick wit and energy and include titles such as "What to do with a B.A in English?", "Everyone's A Little Bit Racist" and "If You Were Gay". The cast tackle a variety of sensitive, cultural issues and topics yet it seems like they'd get away with murder, provided its coming from a googly-eyed, fluffy puppet!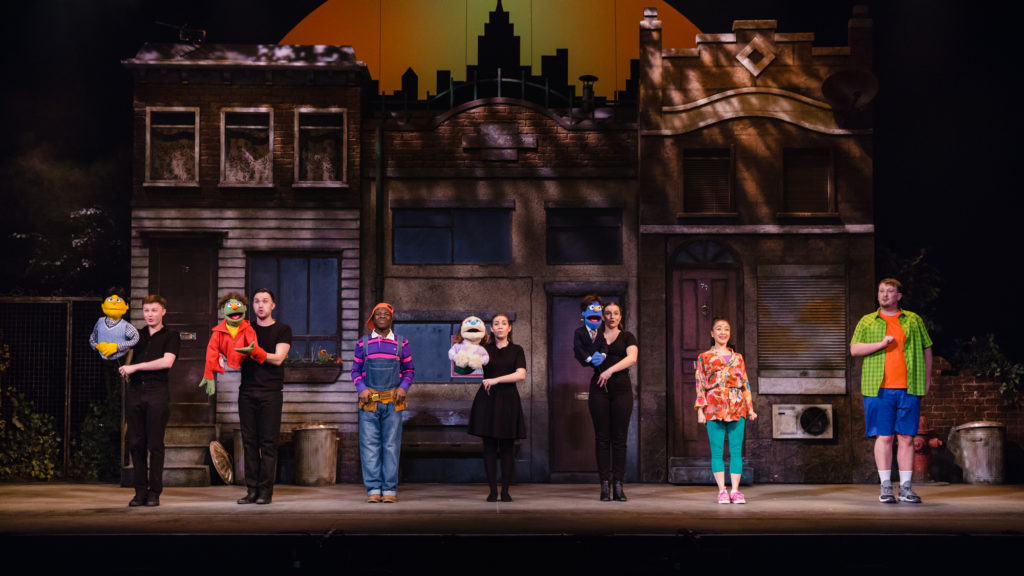 If you've not yet seen this production and want to laugh out loud, go and get yourself a ticket!
The shows running until this Saturday 26th October 2019 in Manchester.
Tickets: HERE
Review by Katie Marie