Footloose is one of those 1980s classic films which will live forever. A great story, brilliant soundtrack from the 80s legend Kenny Loggins and of course the awesome Kevin Bacon with his wicked dance moves, can anyone really top that probably not! Footloose an American film released in 1984 with a budget of just over $8 million dollars and grossed at the box office $80 million dollars, lets say a massive success! Also nominated for Academy Awards, Golden Globes and Grammy in 1984.
In 1998, a musical version of Footloose premiered. Featuring many of the songs from the film, the show has been presented on London's West End, on Broadway, and elsewhere. The musical is generally faithful to the film version, with some slight differences in the story and characters.
If you haven't seen the story before he is a quick summary of the plot – Moving in from Chicago, newcomer Ren McCormack (Kevin Bacon) is in shock when he discovers the small Midwestern town he now calls home has made dancing and rock music illegal. As he struggles to fit in, Ren faces an uphill battle to change things. With the help of his new friend, Willard Hewitt (Christopher Penn), and defiant teen Ariel Moore (Lori Singer), he might loosen up this conservative town. But Ariel's influential father, Reverend Shaw Moore (John Lithgow), stands in the way. Little did he know Ren was about to change things for the better.
Last night Angie and I attended the press night of Footloose the musical at the beautiful Opera House in Manchester. Greeted to a red carpet, a large 80s Walkman prop outside of the Opera House and a host of celebrities posing for their photograph, I could feel it was going to be awesome night. The curtains opens to Chicago set with kids working in a factory dancing to Footloose at great start to the opening and put me right in the mood to have fun.
The lead played Ren (Joshua Hawkins) was a happy sort of fellow and really had that Kevin Bacon look about him. He also had the ability to let go, which I loved about his character no matter if it made him look silly. I love his Kevin Bacon style moves and quickly had the audience motivated and tapping their feet. However I felt he didn't really stand out as a main character, his clothes could easily change this.
Willard played by Jake Quickenden (Dancing on Ice 2018, Cinderella, Beauty and the Beast) was a great addition to the cast he played Ren's friend. Large jock sort of character who took him a while to catch on to things and the character who couldn't dance in a small town; which had banned dancing by Rev Shaw played by Darren day. Boy! When Willard let go and Ren had showed him how to dance he was excellent. The part were he ripped off his dungarees to reveal his TIGHT gold hot pants nearly pushed me into early mesopause! Why Hello? 😉 his American accent was spot on too!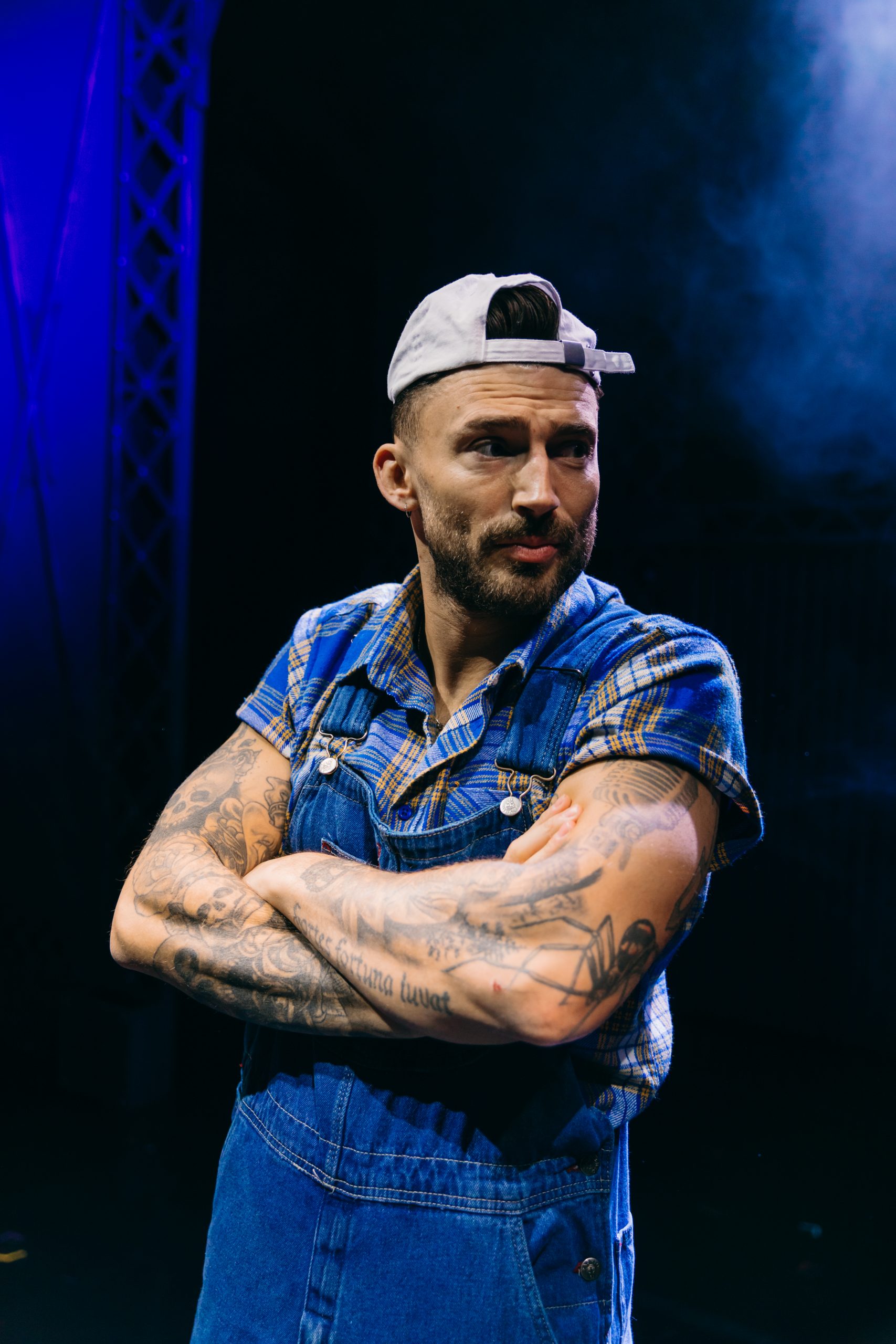 A magical part about this story is the friendship that the two boys have. The quickly form a bond on stage when Ren moved to Willard's town Baltimore. Both of them bring a brilliant comedic value to the musical and many times I ended up laughing out loud at them particularly in the tyre scene 'Dancing is not a crime' and in 'I can't stand still' these boys clearly have a great friendship in real life and it mirrors on stage.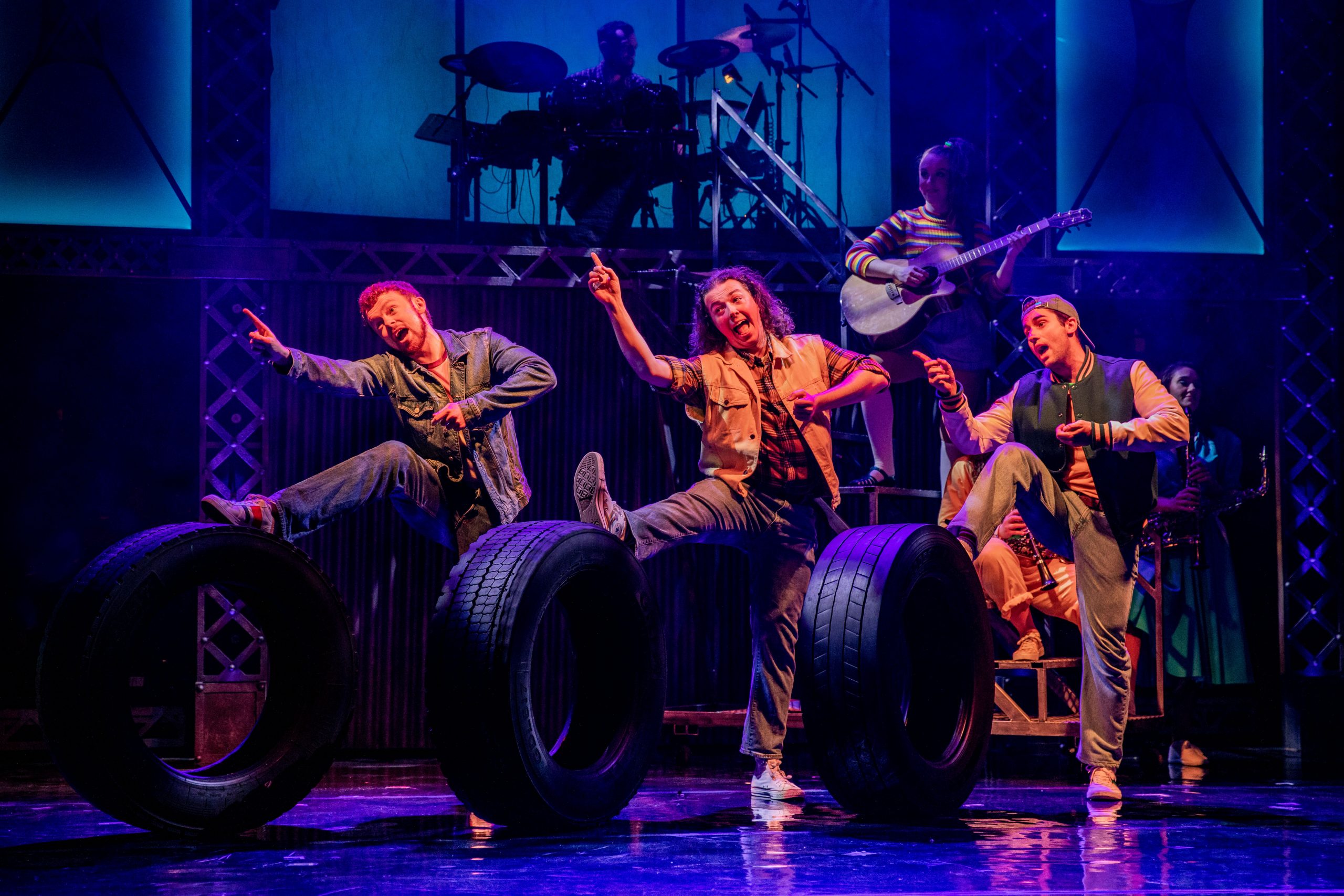 Rev Shaw played by Darren Day (Hollyoaks, Doctors, The Bill and a long theatre history) has great stage presence as the reverend. He demands respect from his family, but pushes them to far because of his hurt and the past and nearly loses his daughter Ariel played by Lucy Munden. I have never seen him in a musical before and I enjoyed his scenes of 'Heaven help me and can you find it in your heart'.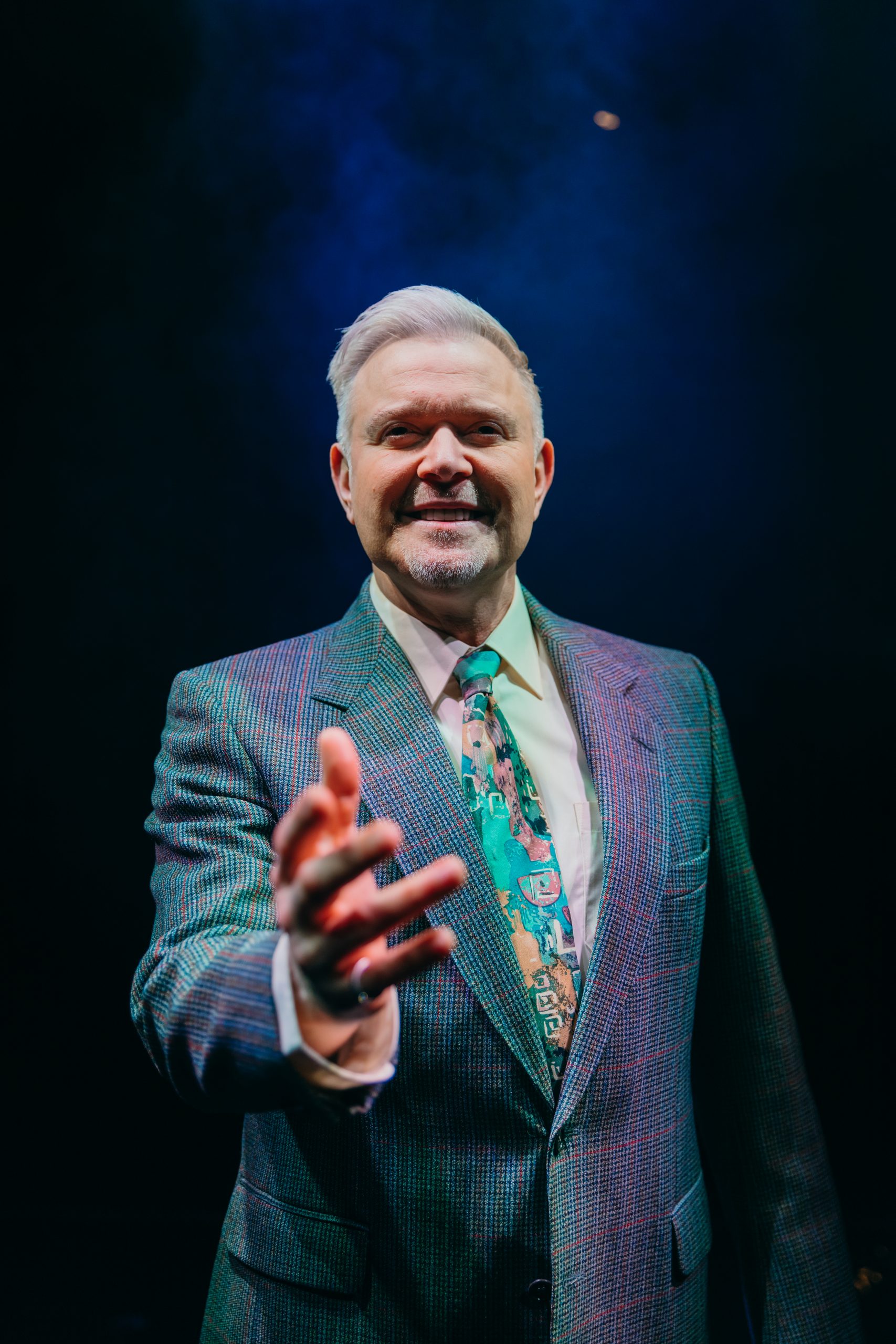 This is where I am going to be completely honest with you. I did feel there was something missing in the musical despite the loving the sets, music and atmosphere. For me I felt the two main characters Ariel (Lucy Munden) and Ren (Joshua Hawkins) were sweet as a couple, but I didn't believe they were in love or had any chemistry. When you compare their on stage relationship to that of Johnny (Michael O'Reilly) and Baby (Kira Malou) in the current tour of Dirty Dancing or Strat (Glenn Adamson) and Raven (Martha Kirby) in Bat out of Hell you will see what I mean. Especially when they are singing 'Almost Paradise' huge big 1980s ballad. I think Lucy and Joshua did a nice job they have lovely harmonic voices, but I didn't believe they meant it or were in love. A major difference between a musical and a movie is the actors don't usually sing in the movies. The problem is with 1980s songs is they are either big dirty rock songs or power ballads and you have to have the big voice for them. I felt that these were lost at times.
A major character in the musical was Rusty played by Oonagh Cox who played Ariel's best friend. WOW what a voice, big powerful song in the second half, I needed to hear more from her I loved her 'Lets hear it for the boy' vocals. She is one to look out for in the next few years well done Oonagh! (Image below – Green trousers)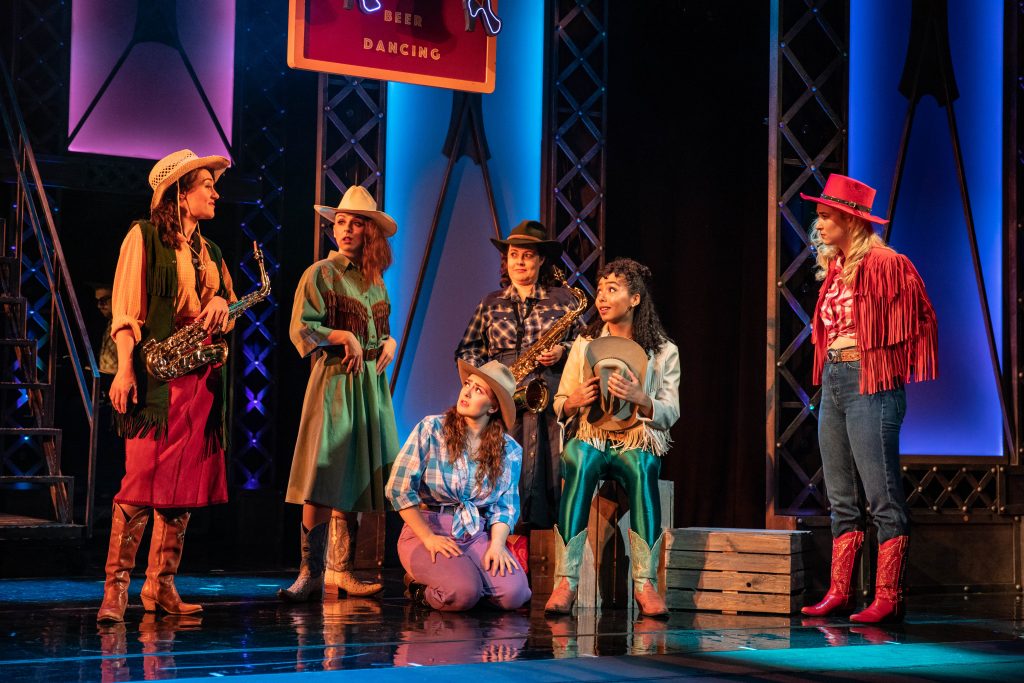 I have to mention Wendy-Jo played by Jess Barker her on stage comedic timing was hilarious a very talented actress who I would hope to see in a lead role in the future. She would be good in 'Hairspray' really funny and talented. I absolutely loved the onstage stage Saxophones, Guitars and other music instruments brought a great vibe to the musical to.
All in all Angie and I had a wonderful night big hair, gold hot pants, big power ballads and lost of fun to be had! Especially at the end with the Footloose mega mix . The audience hopped on their feet and were shaking down, clapping and cheering, the energy from the cast was electric.
Its on till Saturday 5th March 2022 in Manchester at the Opera House, don't miss it
Tickets: HERE