Since the massive hit of the Bodyguard the movie starring Whitney Houston and Kevin Costner in 1992 it became one of the biggest hits on screen and made $114 million at the box office with one of the highest grossing soundtracks ever made for a movie, selling over £45 million copies worldwide.
In 2012 the movie was adapted to stage written by Alexander Dinelaris included Whitney hits with the score featuring songs including "One Moment in Time", "I Wanna Dance with Somebody" and her cover version of Dolly Parton's "I Will Always Love You" winning numerous Oliver awards for best musical, best actress, best supporting role and set design.
Last night Janine and I attended the very glamorous press night of the Body Guard Musical at the Palace Theatre in Manchester, starring Alexandra Burke playing Rachel which was Whitney Houston's part. A very difficult part to play as they were all they late Whitney's very big numbers. 
A packed theatre full of press, television stars from stage and screen, I had heard good things about the production so I was very excited!
The curtain opens and suddenly gun shot, certainly wakes everyone up. The story begins of Rachel Marron (Alexandra Burke) at the height of her fame who needs protection from a profession bodyguard (Ben Lewis). Alexandra makes her entrance with one of the most amazing entrances I have ever seen to 'Queen of the Night' fire erupting from the stage and Alexandra and her very ripped dancers looking in perfect sync with one another. What an entrance!!! So much fire in sync with the music absolutely amazing and the best I have ever seen. The set looked incredible with Alexander coming out all in gold with a Whitney/Diva presence which was essential to this role. (See main photo)
The next big star of the show was Nicki Marron Rachel's sister (Emmy Willow) a fantastic vocal range and belts out some of Whitney's big numbers like 'Saving all my love' this lady could easily be a lead in a big show.
Alexandra and Emmy also perform some numbers together, which makes them stoppable. Beautiful to hear them sing together especially 'Run to you' where they both make it their own together.
One of my favourite highlights of the production was the set design very clever and moved with the actors. It's no wonder it's won an Oliver award simply amazing. The way they used the space was outstanding especially elevating Alexandra above the crowd for the big Whitney numbers "I will always love you' which was massive crowd pleaser.
The also brought a transparent curtain down and projected images of the actors on to it with Alexander Burke singing in the background, mist on the stage altogether looked an incredible.
Ben Lewis as the Bodyguard played a good part perfect comedy timing (Karaoke scene) and a strong lead to Alexandra. He looks very similar to Kevin Costner, very well cast. Also I must mention Fletcher Rachel's son (Caleb Williams) brilliant young actor very humble and real. He has a really big career in front of him, lovely to see the friendship bloom between him and Ben Lewis.
The fitness scene of this show is off the scale Alexander herself extremely well-toned and performing big numbers strutting her stuff like Beyoncé. None of Whitney's big songs were too much for her. It's understandable why she can't do every show, those big number and the high octane dances will be difficult.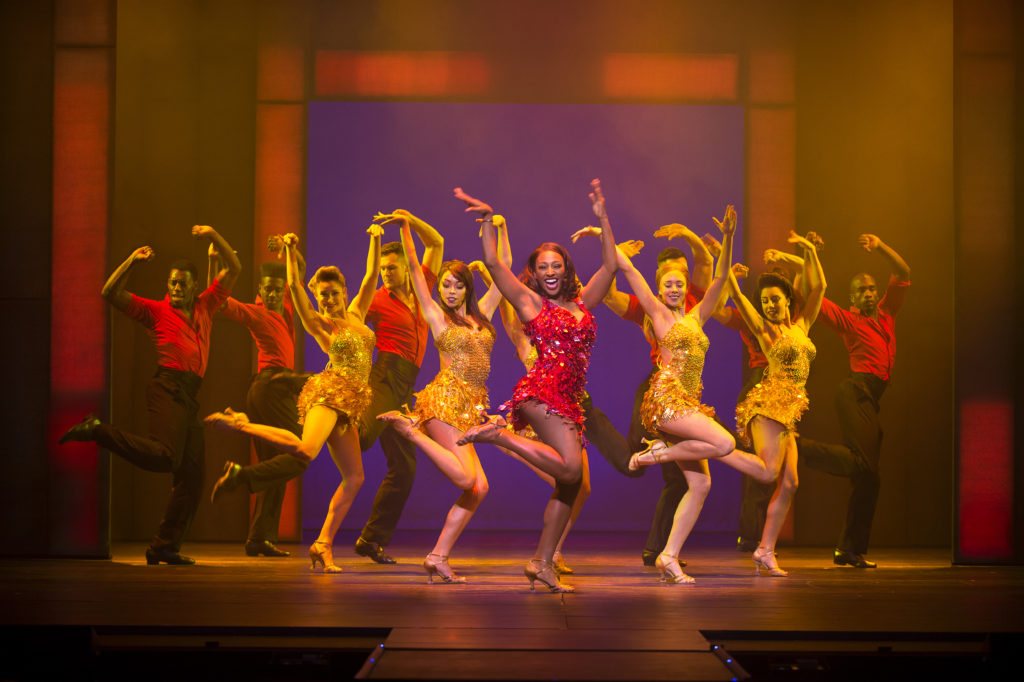 I must mention the Phil Atkinson who played Rachel's stalker. When he came out shirt off Janine and I gasped and I shouted "My Christmases have come all at once" beautiful man! Wow! Playing the stalker, you can stalk me anytime Phil! Also a nice voice at the end when he joined in the final number.
Honestly I couldn't fault ANYTHING in the show, vocals, set design lighting, fantastic costumes (especially Alexanders opening and closing numbers) Janine and I left the theatre blown away. This is a must see, an extremely talented cast and crew!
I really enjoyed the Million Dollar Bill/I Wanna Dance with Somebody and so emotional taking through every emotion and becomes memorizing to watch!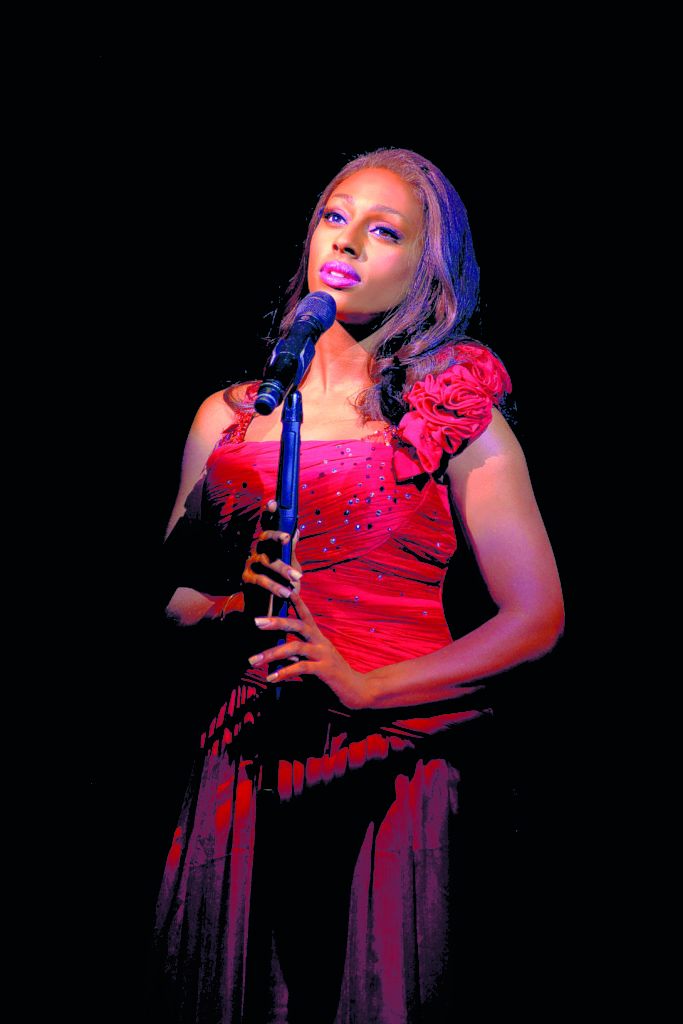 Of course a standing ovation, gold ribbon shooting into the air and the audience on their feet and the whole cast dance with us all, I perfect Manchester finish to an incredible show, its no wonder Alexander has been playing this role for a number of years now. She deserves every success! Watch out for Emmy Willow through no doubt in the future she will be playing the lead in the future!
Blow away by the Bodyguard, trust me go and book this now and make someone's Christmas!
Tickets: HERE
Runs from now will Saturday 4th January 2020