Let's turn back time and listen to some of Cher's classics. The musical takes you through Cher's journey to stardom with hit favourites such as Gypsys, Tramps & Thieves, The shoop, shoop song and off course 'Believe', which she sold over 2.4 millions copies of in the UK alone!
Directed by Arlene Phillips and choreographed by Strictly come dancing's, Oti Mabuse there is a powerhouse of ladies behind the hit show. The dancing as to be expected is energetic, flamboyant and a delight to the eye, you'll know doubt be shaking those shoulders throughout, or even jumping out your seat to join in.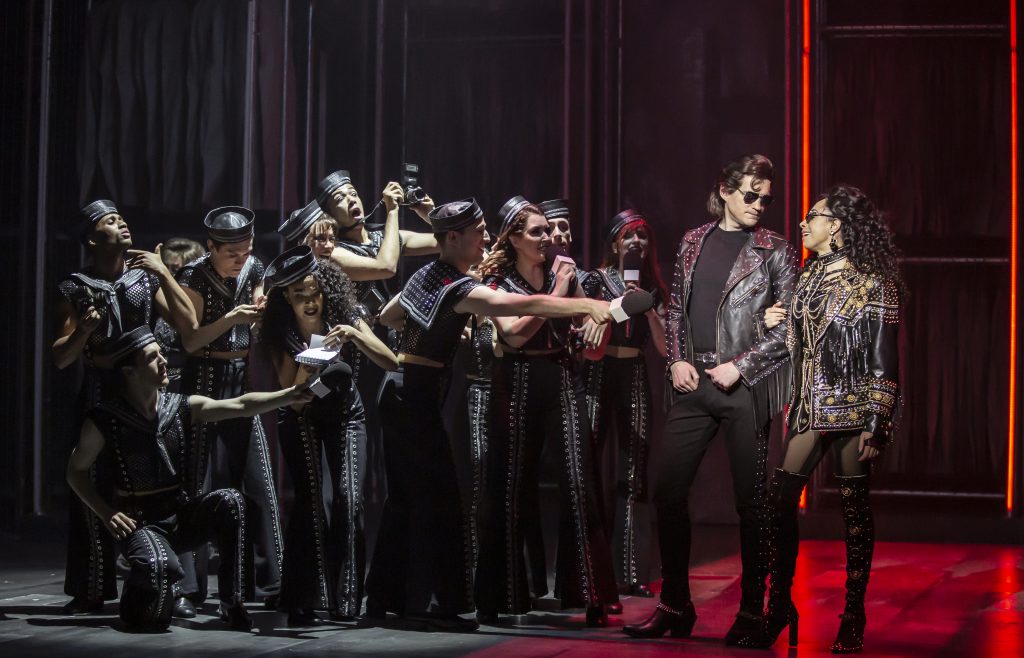 Cher came from humble beginnings, growing up in harsh Los Angeles, with not much money. The story takes you through her early life where she becomes an RnB backing singer for producer Phil Spector, before stepping out of the shadow and releasing her first solo hit 'All I really want to do', under the name 'Cher'. The album in which it was released from also contained the bono-penned song 'Dream baby'. The show depicts how she met Sonny Bono, to whom she later married and was with for 13 years until their divorce in 1974. Sonny and Cher collaborated on many hits together including 'I got you babe' and 'Little man'. I particularly enjoyed the Cher and Sonny stand up comedy moments, which was like watching an episode of their hit American variety show, from the 1970's. Throughout their performances you really got to understand their tumultuous relationship better, which made you feel all kinds of emotions.
When it comes to the costumes think glamour, think sexy, think small…in the sense Cher, let's say, liked to show off her assets! The costumes were stunningly designed by  'Gabriella Slade', and represent every era seamlessly – pun intended. I'm sure after this show that there will be a shortage of rhinestones but heck even in her later years Cher could pull them off.
Cher being the superstar she is couldn't possible just be played by one woman, nor two but in fact three actresses: Debbie Kurup (Prince of Egypt, The Bodyguard), Danielle Steers (Bat Out of Hell, SIX), and Millie O'Connell (SIX, RENT). Wow! Don't these ladies pack a punch with their unbelievable vocals and impeccable acting abilities, all not missing a detail when it comes to replicating Cher's mannerism's and personality quirks. Their performances were probably the best I've ever seen when it comes to leading ladies, each playing an important part in portraying different stages of Cher's life. Not only did they individually stand out by their own merit but they also perfectly bounced off one another, when it came to them sharing the stage together in some scenes. They wholeheartedly deserved their roaring standing ovation.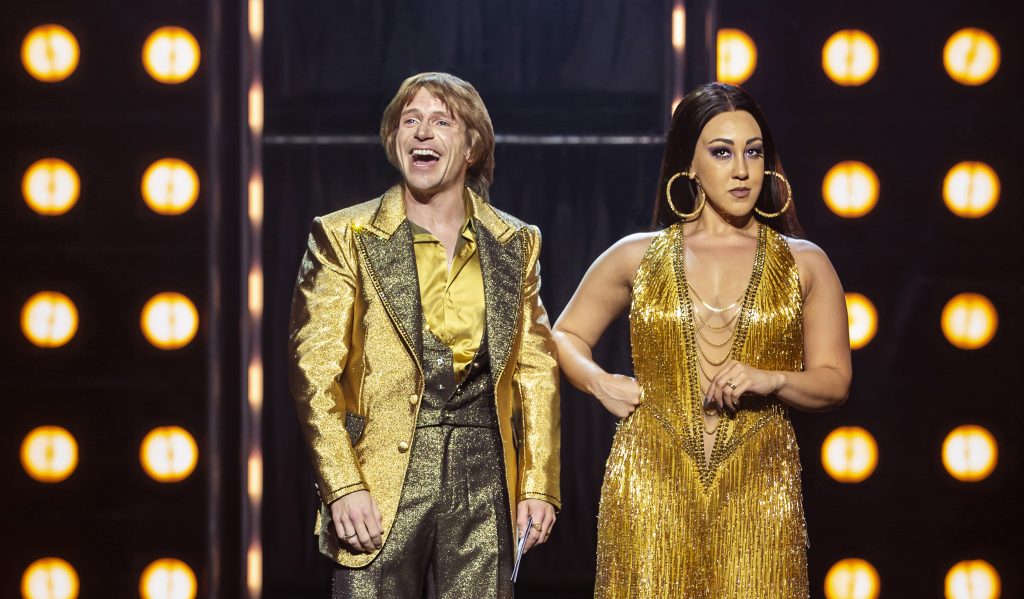 Not only did I come away more knowledgable about an absolute icon but the closing number also made me feel I'd just witnessed a Cher concert. If I could rate it more then five stars I would! Congrats to all involved for putting on a great show.
If you're looking for a fun, uplifting night out book tickets now.
Congratulations cast and creative it's a 5 star from us it's on from now at the Opera House in Manchester until Saturday 21st May 2022
Book your tickets here – https://www.atgtickets.com/shows/the-cher-show/opera-house-manchester/
Review by Joanne O'Donnell