The theatre is back! And boy, is it back with a bang! It's been a tough last year and many
of us have missed the entertainment of the Arts and Theatre, more than ever. The Opera House, Manchester finally opened its doors for the opening night of The Rocky Horror Show. It was fierce, fabulous, and sexy.
The Rocky Horror Show tells the story of two geeky, teenage kids, Brad (Ore Oduba) and his fiancée Janet (Haley Flaherty) who end up in a strange Castle, belonging to transvestite, Frank-N-Furter (Stephen Webb) after their car breaks down on a blustery and dark evening.
Stephen oozes sass, wit and works those stilettos better than I ever could! His stage
presence is indisputable. In contrast, Haley epitomises the nerdiness of her character by delivering continued, detailed facial expressions and body language alone. She doesn't come out of character once. This was not an easy feat when joined by Philip Franks is the narrator on stage. Philip's comedic timing and interaction with the audience were perfect, much like Stephen's, and gave us the laughs we've all been needing. Kristian Lavercombe was hilarious in his depiction of Riff Raff, which isn't surprising given he has become the person who has played Riff Raff more than anyone, in the show's 45 years.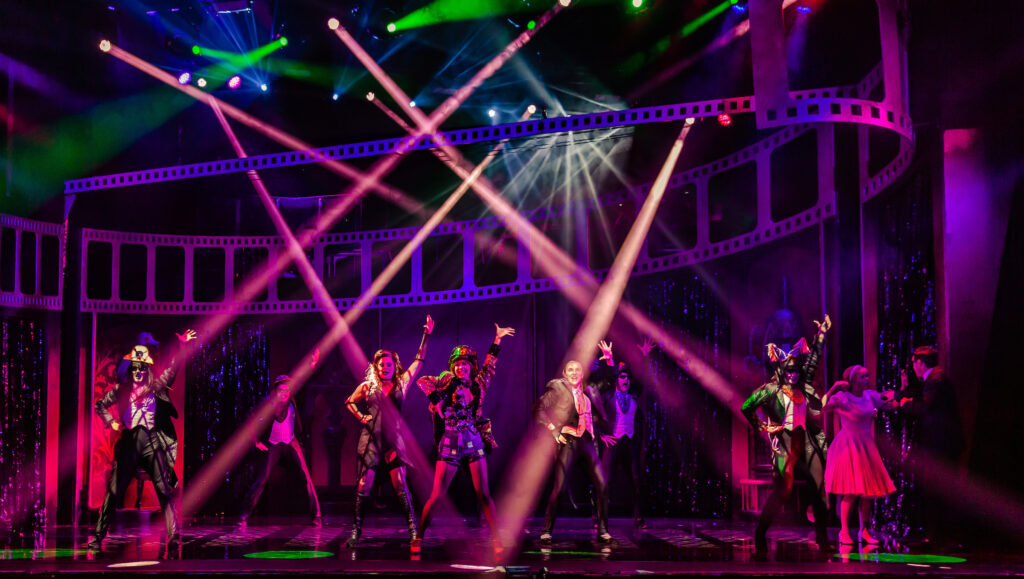 The cast vocals were outstanding. It was also great to see Ore show off his strictly dancing skills once again and has got me excited for the return of strictly! Do I want to do the time warp again? Yes, I do!
It's my third time watching the show and was certainly my favourite. A fabulous cast and brilliant live music. It was great to see the enthusiasm of the audience who were die-hard rocky horror fans. They didn't mess around when it came to their costumes.
Stockings, corsets, black eyeliner, sequins, and red lippy, you name it – I'd have
been forgiven for thinking they were part of the cast! – Don't dream it, be it.
Go and see it, you won't regret it.
Get your tickets now:
HERE
The show runs at the Opera House Manchester from now until Sunday 29th August 2021
Review by Katie Marie