One of my favourite things to do is visit the theatre. There is something about live performance which is truly magical. My mum took me a lot when I was younger to plays, musicals & performance art.
Last night we were invited to review 'All or Nothing' the mod musical set in  1965. The title intrigued me so Jenna and me decided to attend. The Musical itself originally taken from a book by Carol Harrison the story itself centres on a 1960's band called the 'Small Faces', who grew up in East London and formed a very successful band which later Rod Stewart joined. The band members called Kenny Jones, Ronnie Lane, Ian McLagan, and lead singer Steve Marriot were cheeky chappies with musical talent.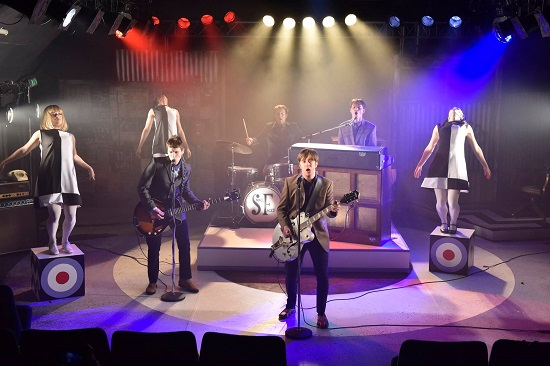 Narrated by Chris Simmons (who plays older Steve) does an excellent job of telling Steve Marriott's and the 'Small faces' story with the ups and downs of the band. With live music the younger steve played by (Tim Edwards) does an excellent job of rocking the guitar out and has an amazing voice too. Throughout the mob musical they play the 'small faces' back catalogue of their greatest hits "Itchycoo Park", "Lazy Sunday", "All or Nothing" & "Tin Soldier".
Me and Jenna has an awesome night celebrating the 50 years of the mob culture. Definitely go and its worth booking! Also a big thank you to Ledigo PR. 
It's on in Manchester at the Opera House till Saturday 22nd October 2016 and tours around the UK.
Tickets are available here: http://www.atgtickets.com/shows/all-or-nothing/opera-house-manchester/