Vincent Willem van Gogh (30 March 1853 – 29 July 1890) was a Dutch Post-Impressionist painter who posthumously became one of the most famous and influential figures in Western art history. In a decade, he created about 2,100 artworks, including around 860 oil paintings, most of which date from the last two years of his life. They include landscapes, still lifes, portraits and self-portraits, and are characterised by bold colours and dramatic, impulsive and expressive brushwork that contributed to the foundations of modern art. Not commercially successful, he struggled with severe depression and poverty, eventually leading to his suicide at age thirty-seven.
I remember briefly learning about Van Gogh in school around thirty years ago, they missed out a very important part of learning. His mental health I didnt know he suffered so badly psychotic episodes and delusions he often neglected his physical health, did not eat properly and drank heavily. His friendship with Gauguin ended after a confrontation with a razor when, in a rage, he severed part of his own left ear. He spent time in psychiatric hospitals, including a period at Saint-Rémy. They say some of his best art was created when he wasn't well how very sad indeed.
Last night we went to view the Van Gogh Alive exhibition at Media City in Salford Quays. Eager to attend as I know over 8 million people across 70 countries have already viewed it. I loved the fact the exhibition was interactive behind every portrait or his art work you could can a QR code. This would direct you to music to go with the art, which would pay from your phone or a video telling you more about the piece. I love exhibitions that are interactive because every learner is different, I admit I am not great at just reading text. I would much prefer a video or images.
Next we come across Van Gogh set build of his bedroom in Arles (Which is from his paintings 'Bedroom in Arles'. Very effective and could walk onto it and have your photo taken, I loved this idea and helped to imagine what his life would have been like in the late 1800's.
Next came my favourite part of the exhibition large screens filled a giant room with his beautiful paintings, which changed frequently matched with an evocative classical score, which made the images seen even more dramatic. His famous 'Sunflowers' images even on the floor. Next came one of his greatest paintings 'The Starry Night' which he painted in 1889 the year before he died. Which he painted from the room of his Asylum which looked out onto the gardens. I believe from the information he was at his worse in terms of his mental health, when he painted this picture in Paris, this was also the time he was also in recovery for amputating his own ear after a psychotic episode.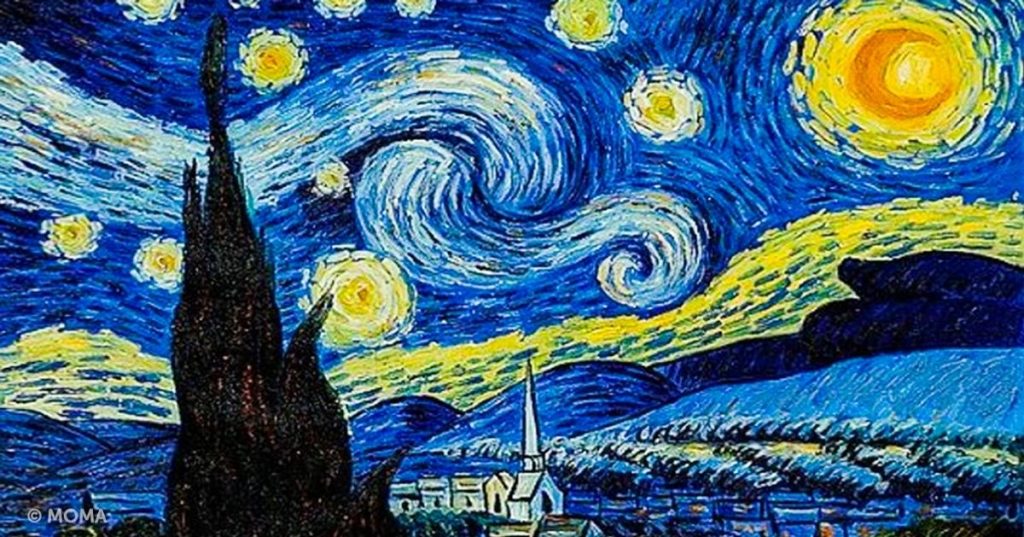 The exhibition truly is magical and fully immersive. Its a shame Van Gogh himself suffered so badly in his life, his self portraits he always looks so serious.
Next came the room with the Sunflowers after his painting, lovely some great opportunities for photos and I listened to the gasps from other people as they entered this room.
After the flower room there were opportunities to create your own 'The Starry Night' as Easel with a pencil and a video showing you how to create your own picture to take home with you.
I loved the Van Gogh Alive, makes you really take in what he achieved is his life and learn about him through interactive sound and vision. Just such a shame he didn't particularly have a very happy life, especially near the end.
His way of expressing his mental health was through his art, something I like we all would like to do. He is definitely relatable.
Only thing I would say it I wish the exhibition was longer the blink of an eye and its gone. Don't rush it if you go, relax, read, listen and look and take it all in.
You must book this, we enjoyed it!
Be quick its only here till January 23rd 2022
Tickets: HERE