Oscar-winning movie Dirty Dancing came out in 1987 at the time it was a big hit. Costing only 6 million dollars to make and grossing 214.6 million at the box office. Also winning an Oscar in 1988 for the best score, a Golden Globe for best original song and a Grammy for best performance by a duo. The lead Johnny played by the legendary Patrick Swayze also wrote: "She's like the wind" and sang on the movie soundtrack. Along with some iconic music from Francie Valli and the four seasons "Big girls don't cry", "Do you love me" by the Contours, "Be My Baby" by the Ronettes, "Love Man" by Otis Redding and not forgetting "(I've Had) The Time of My Life"by Bill Medley and Jennifer Warnes. Not surprising the soundtrack was a massive hit too.
In 2004 the movie was adapted for the stage in Australia,  the production was a commercial success, selling over 200,000 tickets during its six-month run.
Last night the production headed to Manchester with a brand new cast as part of its UK tour. I had high expectations of the musical because the movie is one of my favourite ones with some fantastic 1960's music in it. When I was growing up I think every girl wanted to be 'Baby' played by Jennifer Grey in the movie. I even asked my mum to perm my hair and I brought a black and white t-shirt and wrote 'Dirty Dancing' on it haha! Anyway digressed a little!
Last night the curtain opened to Baby ( Kira Malou ) waiting for her family to go off to summer camp. Surrounded by dancers like her and the family entered the summer camp 'Kellermans' for a summer of love and hot steamy dancing. If you are not sure of the plot here is a quick summary – Baby  is one listless summer away from the Peace Corps. Hoping to enjoy her youth while it lasts, she's disappointed when her summer plans deposit her at a sleepy resort in the Catskills with her parents. Her luck turns around, however, when the resort's dance instructor, Johnny enlists Baby as his new partner, and the two fall in love. Baby's father forbids her from seeing Johnny, but she's determined to help him perform the last big dance of the summer.
The casting for this production was excellent, not only could do the actors and actresses look very similar to the original two leads. Johnny (Michael O'Reilly) did actually sound like Patrick Swayze! Swoon!
Highlights for me included the Merengue dance with O'Reilly and Covele (plays Penny) fast kick large turns and Simone Covele is a beautiful dancer. Over 6ft tall she had no problem putting her leg on O'Reilly's shoulder and made very difficult dance moves look effortless. Her and O'Reilly looked perfect together.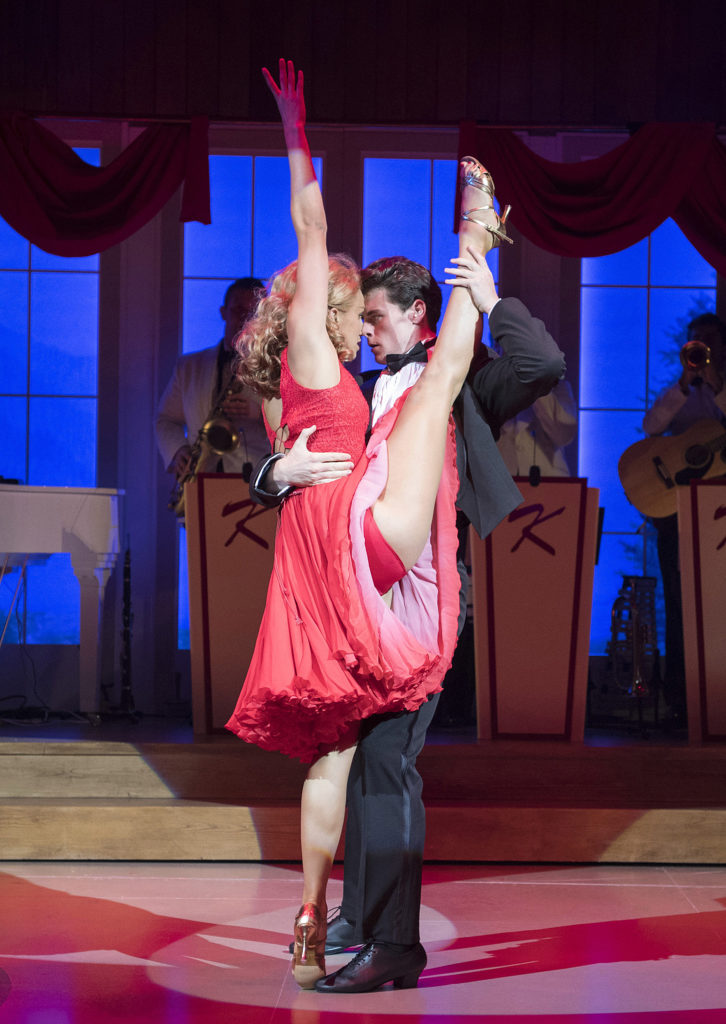 Credit: Alastair Muir
I loved the set design throughout the whole production easy to move and very effective. Especially the scenes, where the actors walked through the doors in the staff quarters and the set would swivel around and out they would come to the other side. Well done Roberto Comotti!
The choreography was out of this world fast pasted, steamy, high kicking, leg swirling hotness together was some classic 60s iconic music and some incredibly for and talented dancers. The dance numbers were a big highlight for me. Especially "Do you love me, De Todo Un Poco and Cry to me" I think every girl in the land wants to be held like Baby in the 'Cry to me' number!
Surprisingly the show had a large percentage of comedy value to it, which is an added extra from the film. During the 'Love is Strange' number when Malou and O'Reilly pretend they are in the lake, they exaggerate their moves as if they are submerged in water very funny.  I loved the bits where O'Reilly teaching Malou to dance at the beginning really exaggerating her moves to make the audience laugh. A nice addition from screen to stage.
Special mention to Simone Covele who played Penny extremely talented dancer, for me she stood out a lot because of her moves. This is clear how different she is when she is helping Malou to learn to dance with O'Reilly.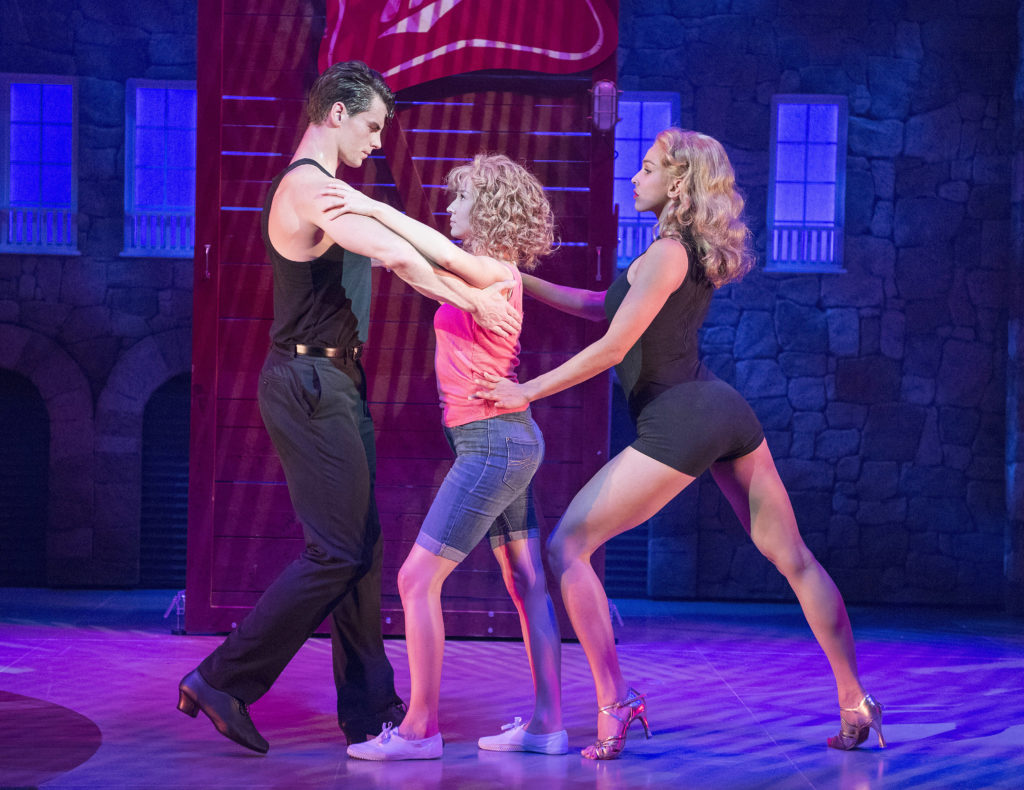 Credit: Alastair Muir
All in all a fantastic production from screen to stage, clever set design, amazing choreography and plenty of lovely nostalgic moments for me being a big fan of the film. Plus a brilliant dance off a the end with the audience loved it!
Congratulations cast and creative its a 5 star from me!
The show is only on until Saturday 27th April 2019, get your tickets fast a 'brilliant, nostalgic funny night out with steamy moves'!
Tickets: HERE
A special mention to the production and Alison and her team from the  Ambassadors Theatre Group for organising an awesome merengue class with the cast of Dirty Dancing before which me and the other press thoroughly enjoyed! Thank you!
An interview with the two main cast members Kira and Micheal to follow shortly. Go and book this now before it goes!