A classic known to everyone; what a perfect opportunity to take my daughter to her first panto!
Having watched the film weekly since the age of two my now nearly four year old little girl was bubbling with excitement as we sat waiting for the show to start.
Although, she was slightly cross that lots of other little girls had their Belle dresses on & it was totally my fault she wasn't in hers.
It was a colourful start with Belle in the opening scene & already Olivia was transfixed watching all the dancers in their outfits on stage.
The introduction to the characters as the show progressed was a little bit quick so I was peppered with questions of 'mummy who is that?' Which I struggled to answer as I was trying to work it out myself.
The songs were all relatively modern & the dancers were all fantastic. When singing some of the actors voices did get lost slightly as the music was so loud so it either needs toning down or their microphones need turning up.
The only characters known to Olivia were Belle, the beast & Gaston. I had to explain that it was a slightly different version to the one she was used to (which they did highlight to the audience at the start to be fair)
By the end of the first half I had managed to explain to Olivia what was going on & she seemed satisfied by what I told her. She found the addition of French Frank entertaining & laughed at him being silly.
There was also some adult humour thrown in for good measure, in true panto form by Potty Polly.
Thankfully Belles scene having dinner with the beast stayed true to the film with her arrival in the gold dress. Massively important to all the little girls in the audience in their own dresses!
The rest of the show was just as entertaining as the first half. We watched easily as Belle & the beast got their happy ending & the 'naughty witch' as I called her was stopped in her plans.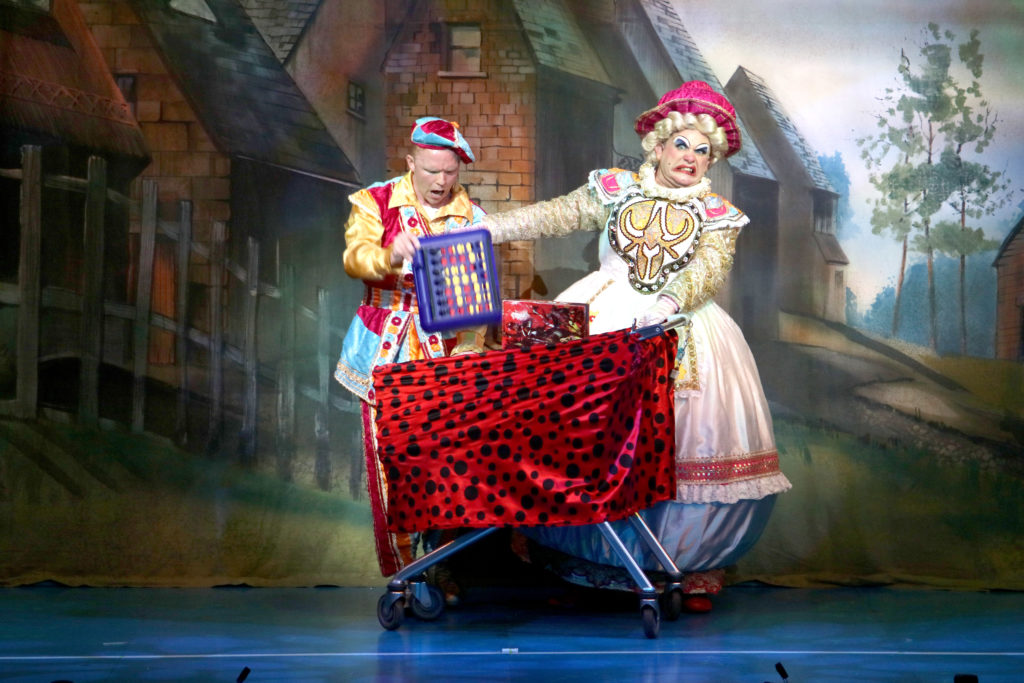 Credit: David Munn
It was just a bit fast paced at the start where I struggled to work out who everyone was & if I struggled a child probably would too.
It may also be worth explaining to children early on that the storyline is different to that of the film. Especially if they're a stickler for their favourite characters. Whilst it didn't affect my enjoyment of the show or Olivias, it's worth highlighting as there's no truer critic than a child.
I give the show 4 stars as it was fantastic. It was bright, colourful, funny & relatively easy to watch – just as a pantomime should be!
The show is on at the Stockport Plaza until Monday 22nd April 2019
Tickets: HERE 
Review by Janine Williams