When I was a teenager my parents and I would look forward to a Saturday night on the TV. Saturday night prime time started with Gladiators on channel 3, ITV then straight after a dating show called 'Blind Date'. Cilla Black was the host and she would matchmake a couple. Three boys would come on and be interviewed by her and a girl would l have to choose a date from behind a screen based on the boy's answers and vice versa. We loved the show, I had no idea at that time that Cilla Black her stage name (real name Priscilla Maria Veronica White) started out as a very successful singer back in the 1960's.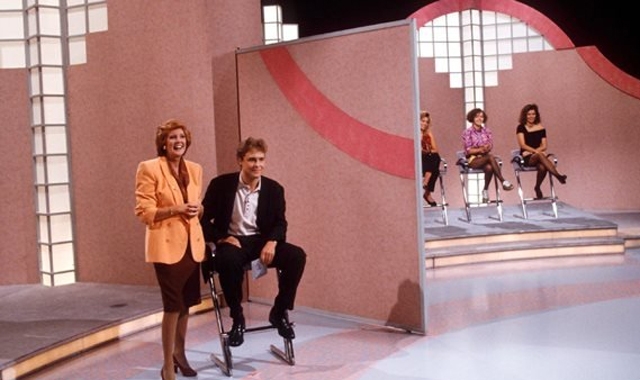 Credit: BBC Archive 1990's
I only found this out after I saw the ITV Television Drama a few years ago. Which starred Sheridan Smith. 
When I heard her life story had been made into a musical, I thought it had the potential to be good. She has had a really interesting life and her manager Brian Epstein also has previously signed major bands like The Beatles, Jerry & the Pacemakers and the Big Three.
Opening night in the Cavern in Liverpool on stage. Great place to start! Famous underground music venue in the 1960's especially for discovering new talent. The set and lighting looked great well done Gary McCann and Nick Richings! Cilla played by Kara Lily Hayworth performed her first song. Wow, what a voice! Powerful and I couldn't believe how much she resembled the real Cilla Black!
The production dragged me back to the 1960's to mini skirts, white knee-high boots, and the beehive hairstyles. My mum made me chuckle, as the bands came on she whispered to me who they were and when some of the cast came on she was like that's 'George Martin' who produced the original tracks for Cilla. He has just died you know!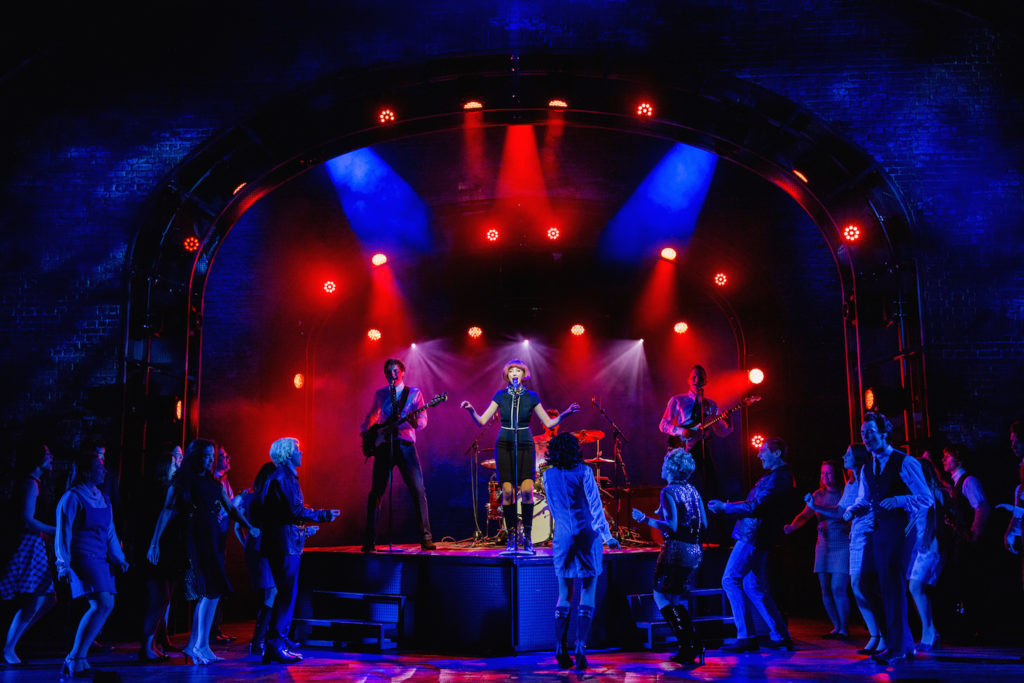 Credit: Matt Martin
Overall mum and I really enjoyed the production. The sets, lighting, and music were wonderful. I loved the little touches to the production too, like the fake coca cola bottles Cilla's friends held in the music clubs. The set rotation was very quick and I loved the final set and liked the clever break of the stage when Bobby (Cillas Boyfriend played by Carl Au) and his family were watching Cilla at the London Palladium.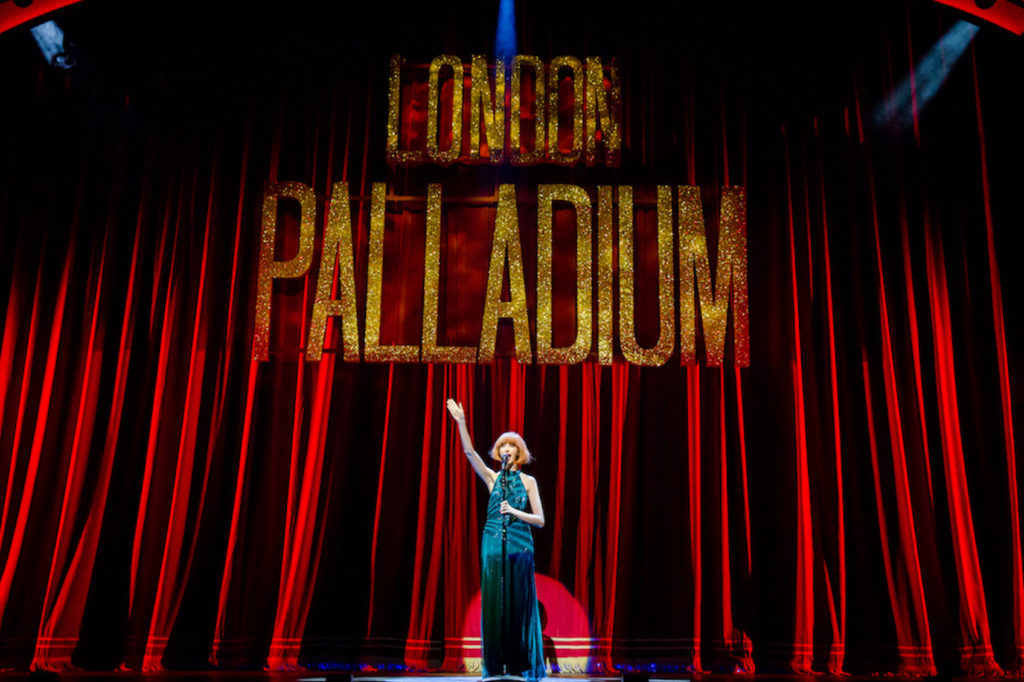 Credit: Matt Martin
I must mention Cilla's dad; John White played by Neil MacDonald he did make me and my mum giggle. Brilliant accent and we loved his character.
Overall Kara Lilly Hayworth was a fantastic Cilla and would have made the real Cilla proud! Her voice is stunning and powerful with a gracious stage presence about her. You must go and see this, honestly couldn't fault anything about it. Truly a wonderful night and a standing ovation at the end!
I must also mention Brian Epstein played by Andrew Lancel. I always remember him from the hit 90's tv show 'The Bill' who starred in over 300 episodes. I loved his character too in Cilla, a man struggling to comes to terms with his sexuality in a world which won't accept it, which ended in a very sad way 🙁 I think Andrew did the character justice and he has a good singing voice too.
I also had a little crush on Bobby played by Carl Au. His love for Cilla made him an adorable heartthrob! Let me know if I can interview you sometime 😉
If you love the 1960's music, fashion and stories this is a must for you. Don't miss out. Truly a 5-star production!
Tickets start at £15 – £53.90 inc booking fee. It's only on until Sunday 26th November 2017 in Manchester – http://www.atgtickets.com/shows/cilla/palace-theatre-manchester/ 
UK tour after – http://www.atgtickets.com/shows/cilla/