Last night mum and I attended the press night of Dusty at the Lowry in Salford Quays. The untold of the Dusty Springfield about her amazing career and never before snapshots of her personal life. 
The scene opens on a television program called 'Ready, Steady Go' a popular tv show in the 1960's in London, Dusty's debut after her split with her brother.
The story takes us on a journey of her life and the closest people around her. Her two closest friends her Dusty's PA and hairdresser Pat and Ruby.  The ups and downs of being at the top and also cracking America. Her personal life mainly kept very privately to the outside world. Always wanting perfection and never believing she was good enough.
Katherine Kingsley who's plays Dusty has an incredibly soulful voice and performed Dusty's songs perfectly especially 'Son of a Preacher Man, The look of Love and I only want to be with you'. Hitting the notes perfectly and blowing us away at the end with my favourite songs 'I close my eyes and Count to Ten, what have I done to deserve this and Goin' back'.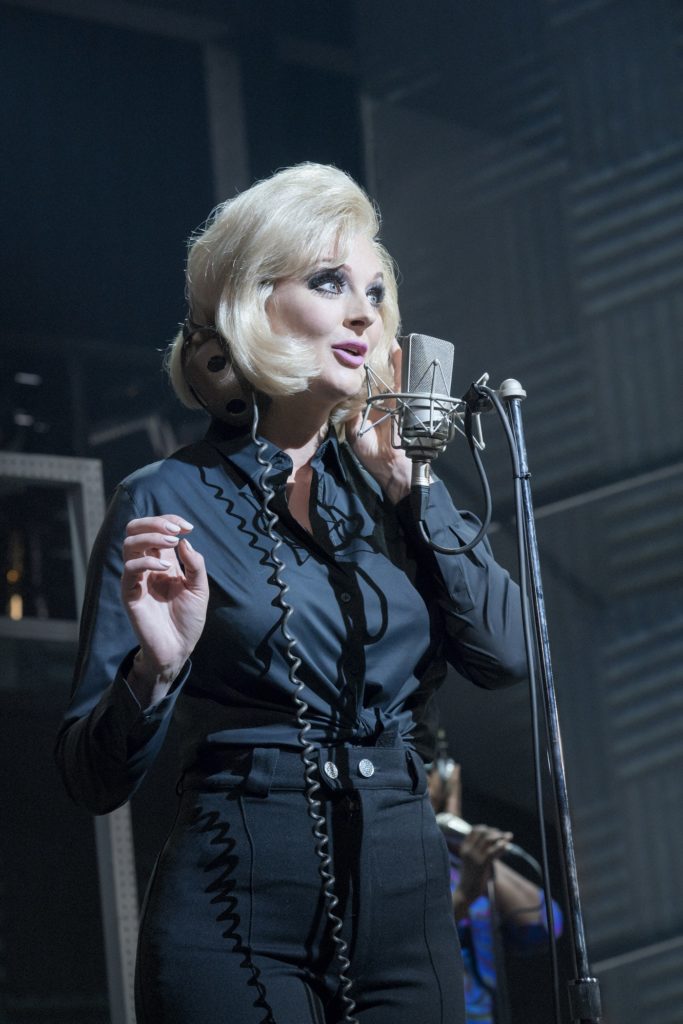 Earlier this year we attended a preview and spoke to the writer of Dusty Jonathan Harvey. He got to know Dusty's real family, manager and her music and business executive. Which helped shaped the narrative of the story and keep it real to her life – http://www.backstageaccess.co.uk/a-preview-of-dusty/
Highlights for me included Dusty's scenes with Ruby played by Ella Kenyon and Pat played by Ester Coles their relationships built on trust, love and life and Dusty's dramatic breakdowns helped three good friends make a life bond until the end. Jonathan's sharp quick wittiness and cheeky undertone shines through this entire production and gives the production realism amongst her friends and her.
This production also gives you a real insight into Dusty's intimate relationships with her mother played by Roberta Taylor and Dusty's partner Lois played by Joanna Francis and the effect it has on her insecurities and self-doubt constantly looking for reassurance from the closest people around her.
Joanna Francis's character perfect in her grittiness towards Dusty and her no drama approach to her life; pulls Dusty out of a dark period and helps her get back on her feet. Sadden to learn of the reality of a really dark period of her life with alcohol and drugs usage, which affects all the relationships around her.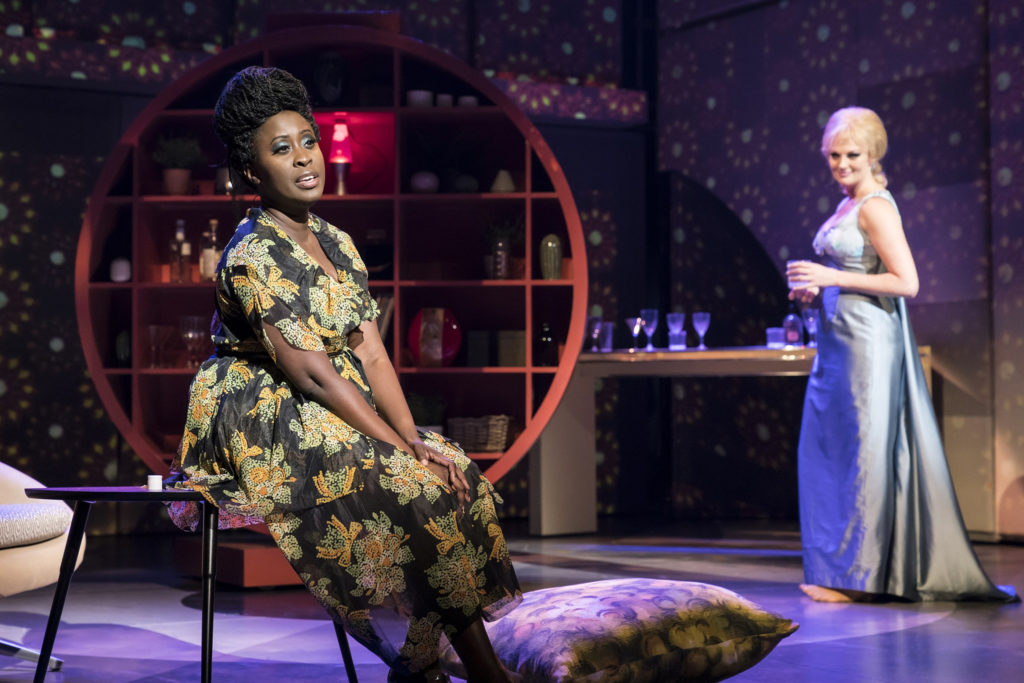 Credit: Johan Persson
Billings/Ray played by Rufus Hound plays a funny quick witted manager who helps turn her into one of the biggest rock and roll singers to have ever lived. Leaving a legacy behind her which is portrayed by an emotional scene at the end on her deathbed, where she sings 'Goin back' with her close friends around her.
'Dusty' the musical always had a potential to be fantastic with multi-award nominees all over the shop. Katherine Kingsley is a three-time Olivier-nominated actress and Jonathan Harvey has been BAFTA & Olivier nominated too (He has is also a current writer on Coronation Street for the last 14 years witing over 200 episodes including the very emotional Adian's suicide episode which went out a few months ago on ITV)
Katherine bought the glamour, talent and blue-eyed soul to Dusty performing her songs with class and beauty. This is truly a 5-star production with Tom Pye who designed the bright, glitzy sets and creative costume design. Together with a production team; for me felt like they really cared about how Dusty's story was told and how to honour her name.
This production will hit the west end soon I know it!
Lovely to see the Coronation Street & Hollyoaks cast out in full to support Jonathan Harvey and his team. Thank you to the Lowry for a brilliant red carpet press night too.
The original Dusty Springfield was awarded an OBE from the queen and entered the Rock and Roll Hall of Fame which she found out just before she died. Her good friend Elton John said this about her, "I'm biased but I just think she was the greatest white singer there ever has been … every song she sang, she claimed as her own."
Her legacy lives on…..
Catch this 5-star production quick before it leaves Manchester on Saturday 28th July 2018. Tickets here
Review by Amy Parkinson