One of those moments in life where you occasionally you get blown away by the talent. So much so that you sit there crying your eyes out, because what you hear is incredibly beautiful and you know that the person who is performing has some kind of godly gift where it literally makes your heartbreak!
Sounds dramatic? Yes, it does! This is exactly how Angie and I felt at the Press night of Fame the Musical last night. A standing ovation halfway through a production is unheard of! This is what Mica Paris got after the performance of "These are my Children" a beautiful gospel, soulful and powerful voice wow!
Fame the musical was a big hit in the 1980's taking nearly triple the amount of money at the box office it cost to make and winning two Oscars in 1981 for the best original score and best original song. No wonder the award-winning movie by Christopher Gore was eventually turned into a musical. The musical which now has been touring for nearly 30 years around the world is now back in the UK.
The story is set in New York around a group of teenagers audition to study at the High School of Performing Arts, where they are sorted into three different departments: Drama, Music, and Dance. The story follows the teenagers through the four years and the ups and downs of life at performing arts school and eventually to their graduation.
Credit – Tristram Kenton
Highlights for me included Joe played by Albey Brookes his scene with Serena played by Molly McGuire in the second half was hilarious. His tone, body language and outfit made us cry with laughter trying to upgrade Romeo to the modern day. Thank goodness Nick played by Keith Jack comes to the rescue! The love story between Keith and Molly was lovely to watch especially as they progress through the years at the school. Their duet ' Let's play a Love Scene' made our heart melt with the song perfectly in sync with each other in the second half.
Other highlights for me included solo performances by Carmen played by Stephanie Rojas 'In LA & There she goes/Fame' honestly a tiny small frame with a giant powerful voice. You can really hit those high notes! The relationship between Carman and Schlomo played by Simon Anthony was heartwarming especially at the end when Simon sings 'Bring on Tomorrow' about Carmen.
The whole production is a high adrenaline, fast-paced production. The dancers are extremely fit and often playing instruments to on stage together with the accompaniment of the orchestra in the front of the stage. When I caught up with Keith Jack and Jorgie Porter last week they said they were rehearsing 10am-10pm to prepare for the show. Well, you can tell, all the hard work has paid off!
I must mention Tyrone and Iris played by Jamal Kane Crawford and Jorgie Porter (Jorgie -Hollyoaks and Dancing on Ice) stunning dancers especially in the ballet scenes, your lines were perfect!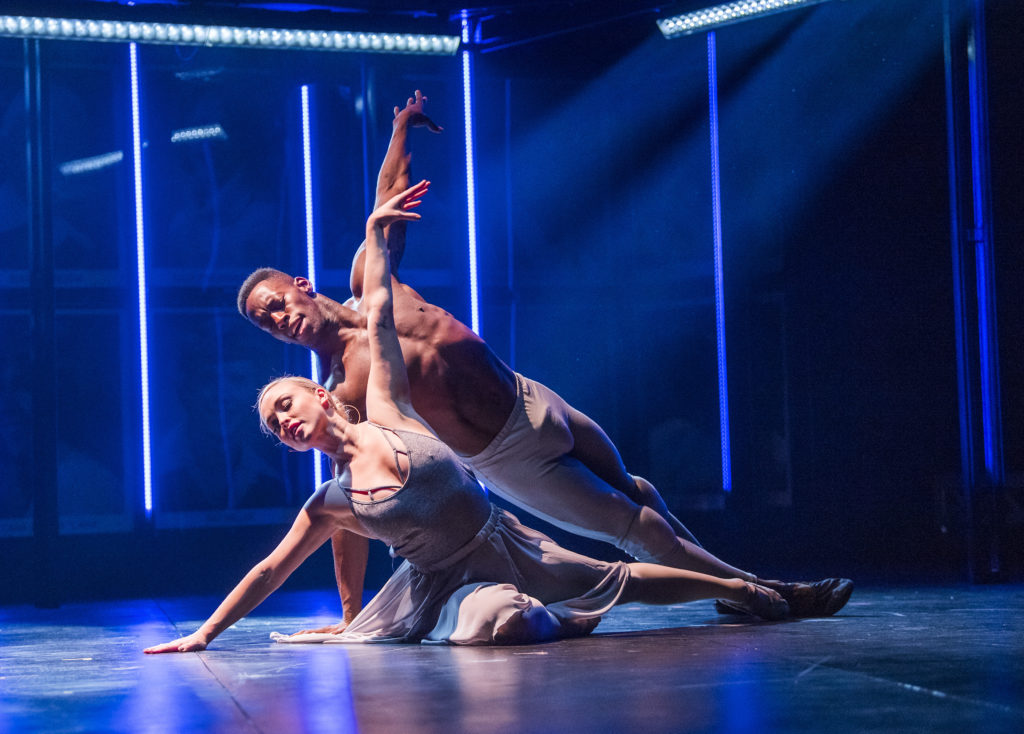 For me, this production has everything laughter, sadness and a whole host of exquisite talent. The star of the show without a doubt was Mica Paris who played Miss Sherman. Your songs took our breath away, especially in the second half. It's clear that music has always been in your life and you grew up singing in a soulful environment. Mica your voice and talent is overwhelming and brought us all to tears with two standing ovations after 'These are my Children and in the finale: Fame" I never had the chance to watch Aretha Frankin, Dionne Warwick or the late Whitney Houston but believe me you are in the same outstanding, breathtaking group as these wonderful ladies, congratulations.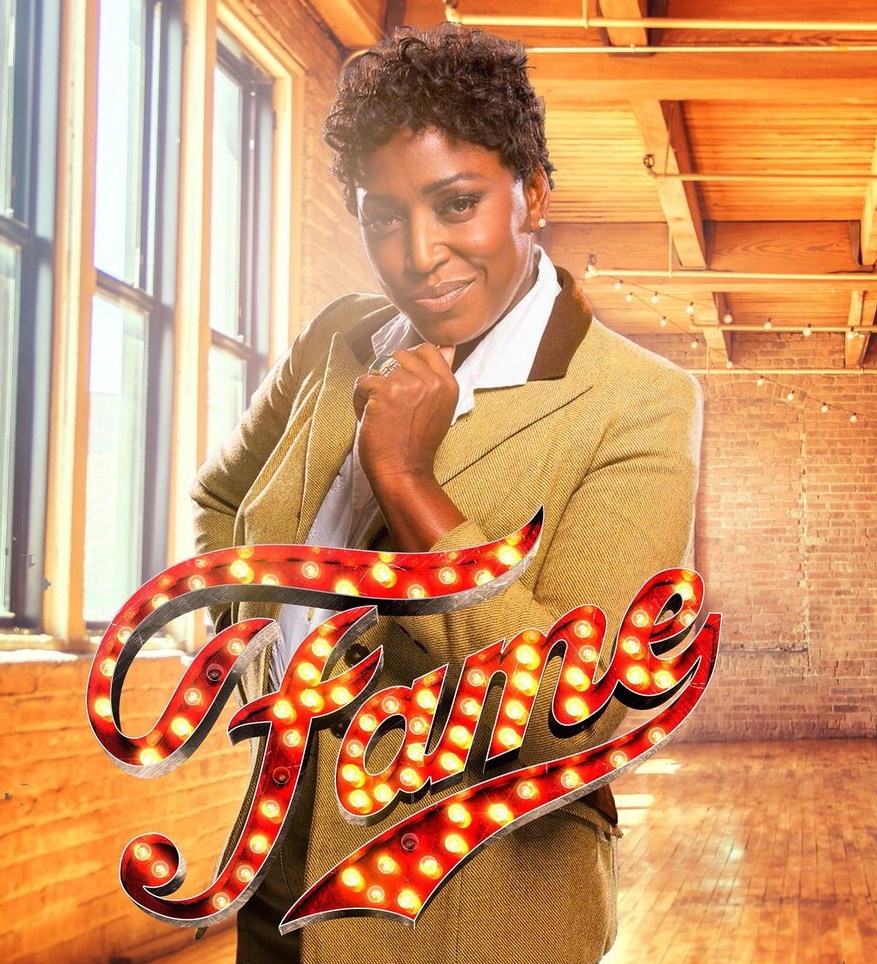 Credit: Fame
A 5-star review from us. Congratulations Nick Winston (Director/Choreographer) you have done it again.
Go and book this NOW before it leaves this SATURDAY!!! Tickets: here