Last night Lisa and I attended the press night for Kinky Boots at the Opera House in Manchester. Excited by the fact that a lot of the music was written by award-winning Cindi Lauper, who I am a big fan of. Plus coming off the back of a world tour, which started in 2012. Plus spending time on Broadway this year which it attracted big crowds.
Kinky Boots tells the story of  a young man called Charlie Price played by Joel Harper-Jackson who has to live up to his father's expectations and continue the family business of Price & Son. With the shoe factory's future hanging in the balance, help arrives in the unlikely but spectacular form of Lola – a fabulous performer in need of some sturdy new stilettos. A story if two completely different worlds formed together to make a great partnership which can save Charlie's fathers family business.
The production for me started off slow. It took a while for me to relate to the characters and the show needed an edge. Suddenly in pops, Lola played by Callum Francis the beautiful drag queen from London who Charlie meets just by chance. She introduces him to her world and her drag queens and her Angels! Who are fabulous! Then Charlie's world is turned upside down.
Lolas entrance is grand, fantastic and instantly lifts the audience. The stunning outfits that Lola and the Angels wear are lovely. Bright colours and full of sass! I particularly enjoyed the song 'Sex in Heels' when the queens visit the factory in Northampton and they are dancing on the production line machines.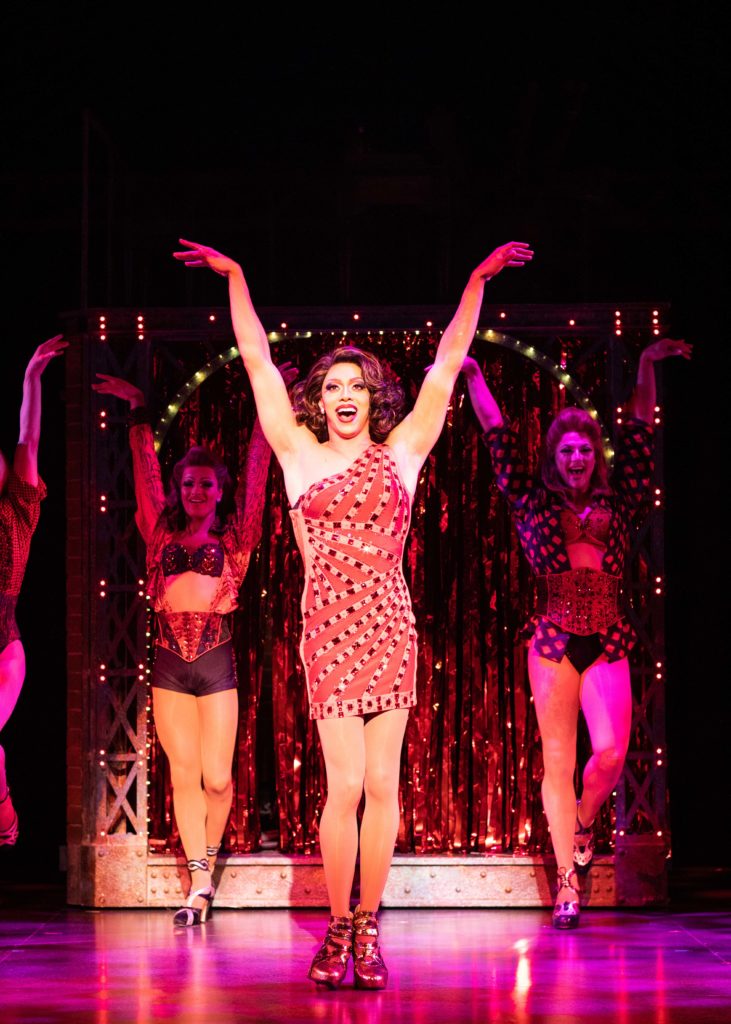 Credit: Helen MayBanks
Even though Kinky Boots is colourful, loud and vibrant it does, however, have some deep messages hidden inside the story. In the first half, we see Lola struggle for acceptance in a traditional workplace. The factory staff don't accept her and question why she is dressing like she is and make fun of her. I can't help thinking that this message is mirrored all over the world and people struggle to get social acceptance instead of judging someone for their heart and not how they look.
In the story Lola squares up to Don the chauvinistic played by Demitri Lampra and shows him not to judge someone for how they look but who they are as a person. Showing him humour, kindness, forgiveness and how to implement social acceptance.
Highlights for me included Joel Harper Jacksons solos 'Soul of a man' and 'Step One' Charlie has a uniquely powerful voice which he has a large vocal range a pleasure to hear.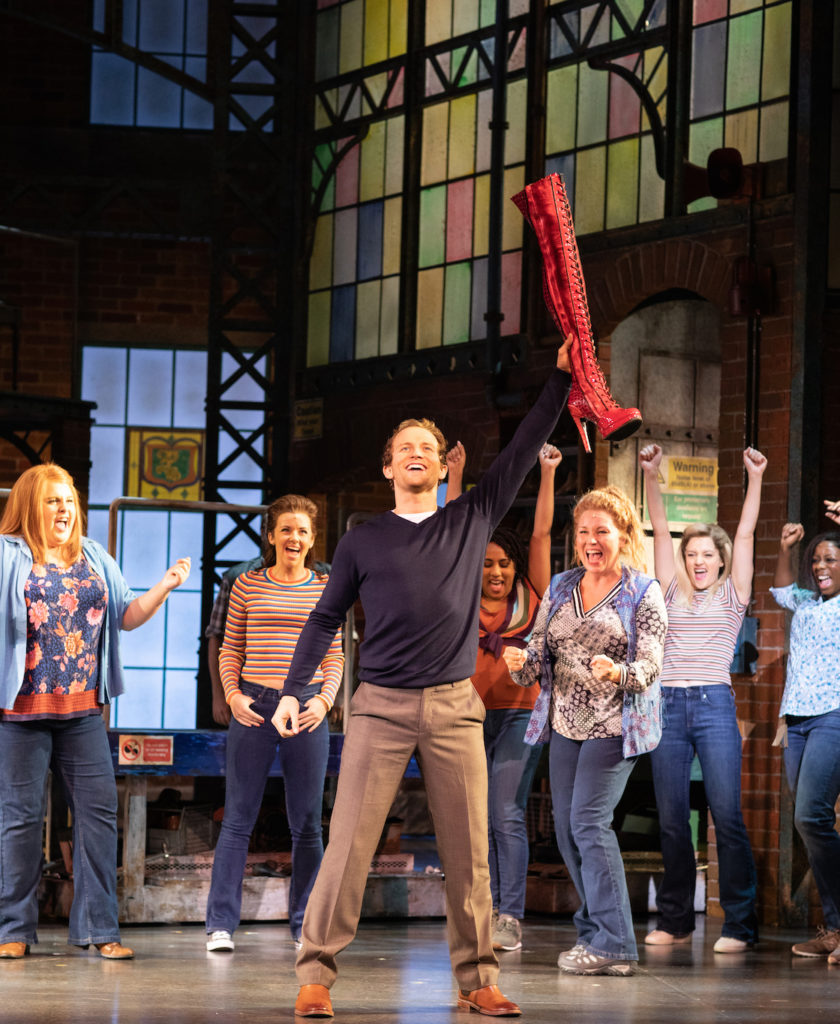 Credit: Helen MayBanks
Other highlights for me were Callum's Dancing how do you dance like that in them boots girl wow? aPlus she does the splits amazing to watch. One favourite songs in the second half was 'In this Corner' with Lola, Don, Pat, Trish and the Angels. The outfits were fabulous an array of bright colours, fantastic choreography well done to Jerry Mitchell and Dominic Shaw!
Lovely to see Paula Lane back to after her dramatic exit in Coronation Street 2 years ago! Paula played Lauren Charlie's love interest. Also hilarious scenes with her funny dancing and taking the mick out of herself!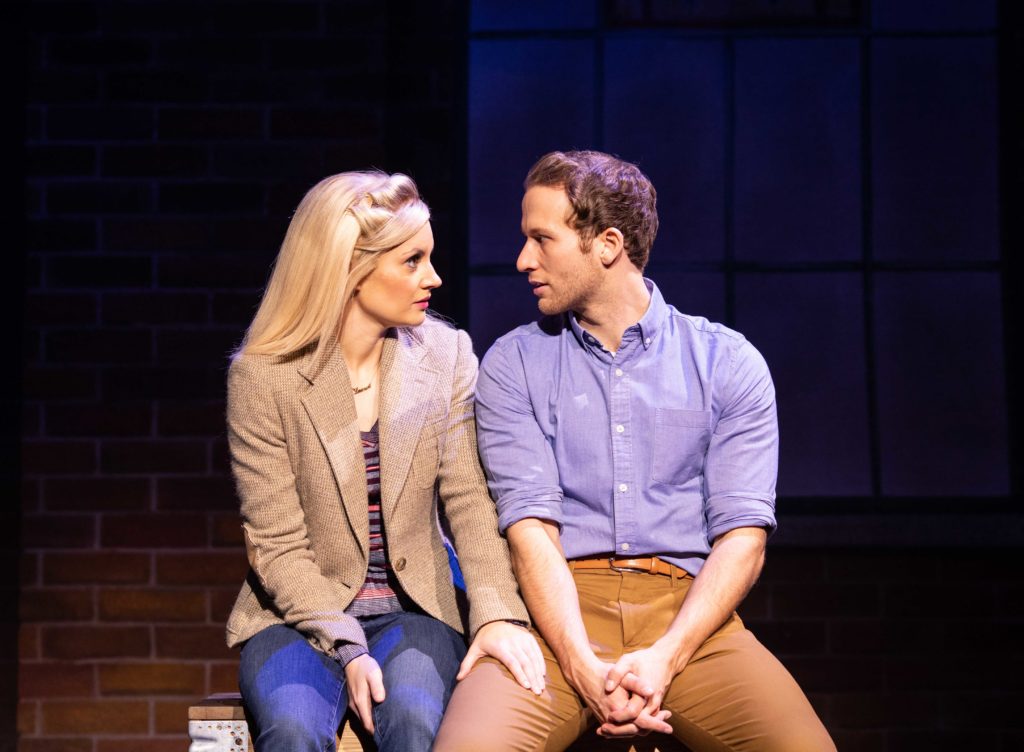 Credit: Helen MayBanks
Overall a flamboyant, thrilling production with a fantastic array of fabulous queens. A must see!
It's on until 1st December 2018
5 stars from us congratulations cast and creative!
Tickets: here 
Check out my interview with the cast to:-