The time is the future and the 'killer queen' of Global soft is vanishing any memories the inhabitants of i-planet have when it comes to Rock & Roll. Capturing the bohemians, the misfits that want to revolt against the cloned cyborgs, who are more interested in their social Media status than appreciating raw music. The question is can the bohemians 'break free' and bring back Rock and Roll for good?
The story follows two main characters a young man called Galileo, a dreamer that can hear lyrics when he sleeps and Scaramouche the rock chick that doesn't want to conform. They both bump into Brit and Oz to alternatively dressed individuals, who are trying to find materials in a scrap yard to create a guitar. The couple invite Galileo and Scaramouche to the 'Heartbreak Hotel', where they meet a clan of characters rebelling against the brainwashing leaders of Global soft. They are all named after iconic artists such as David Bowie, Ozzy Osbourne, Janis Joplin and of course Freddie Mercury. The group have been compiling items they've found, which give clues of Rock music history. The items include a Television, video and Harley Davidson motorcycle. Galileo finally feels he fits in and understands his dreams actually mean something!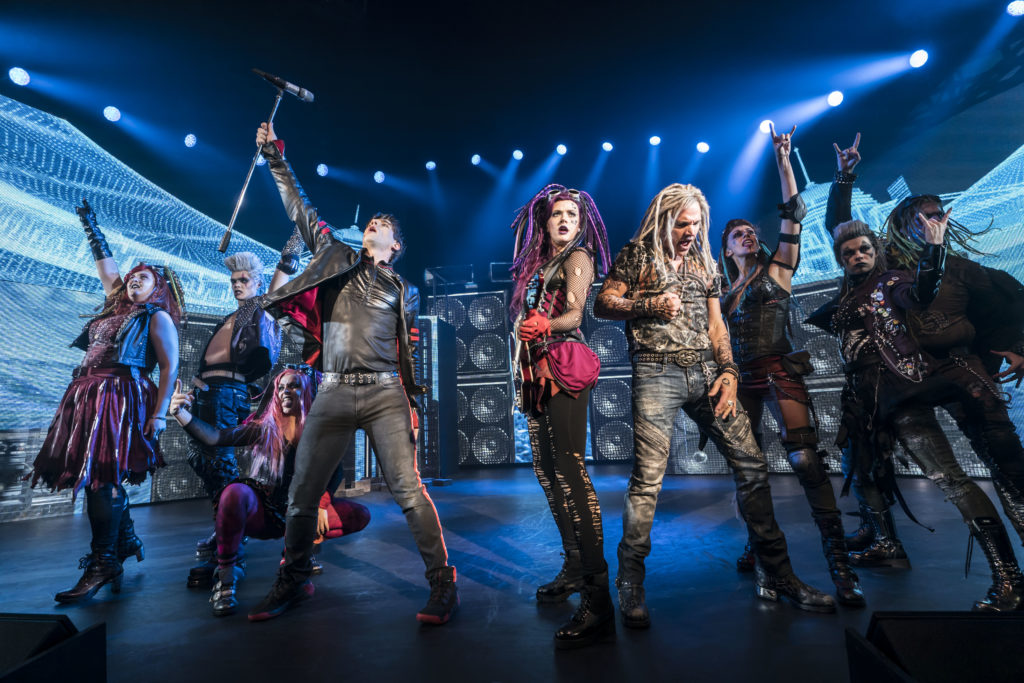 The group enthusiastically decide to go on a quest to bring back 'real' music, but their adventure is short lived as Global soft capture sall the gang apart from Galileo and Scaramoche. The pair realise that to save their friends and defeat Global soft once and for all that they need to continue. Their quest brings them to 'Wembley Stadium', which has been turn to Meer rubble by Global soft. The audience are encouraged to join in with Galileo, as he mimics the audiences participation at live Aid in 1985. The power couple smash out some of Queens greatest hits from 'Hammer to Fall' to 'We will Rock you'. I'll leave it up to you to decide if this is enough to tear down Global Soft.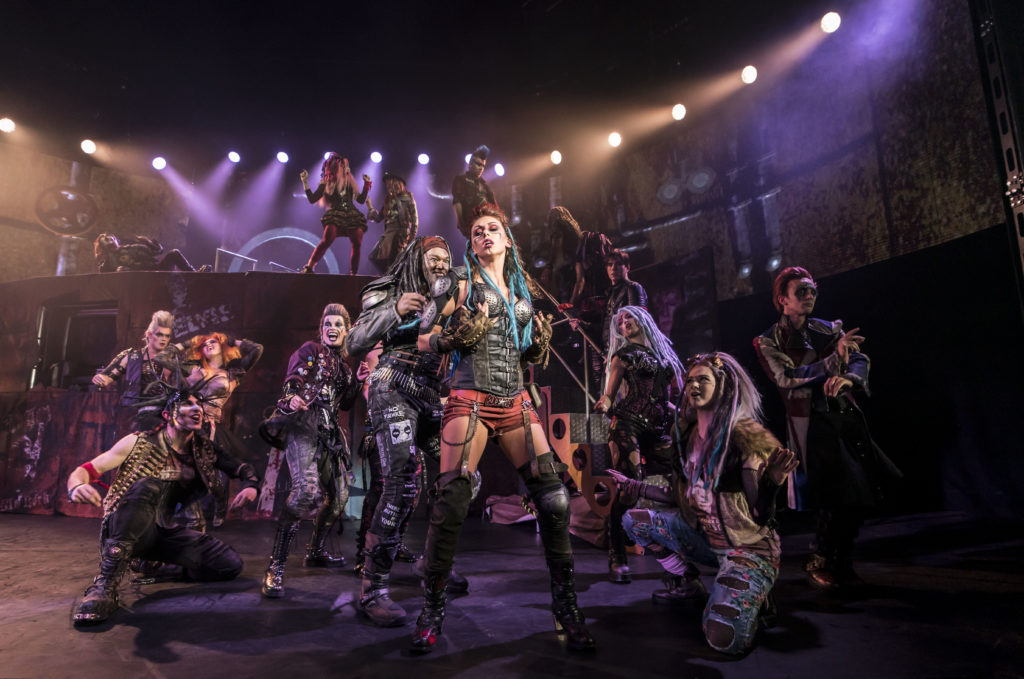 If your a die hard Queen fan you will love this musical. The popularity of the band was evident as every seat in the theatre was taken. Each song was sung to precision. Serious kudos needs to go to Ian McIntosh, who plays the male lead his vocals were phenomenal. McIntosh had evidently studied Freddie as his movement and stances were identical to the legend. Unsurprising I would highly recommend the show.
Showing at the Palace Theatre in Manchester from now till Saturday 8th February 2020
Tickets: HERE
Review by Joanne O'Donnell