Last night I attended the press night of Dolly Parton's musical 9-5 at the Palace Theatre in Manchester, as ever an ultra glam night with actors and actresses from stage and screen.
'9 to 5' is a musical theatre version of the 1980 movie of the same name, which involves Parton, Violet and Judy running round an office and outwitting their dastardly male boss in the 1980s. A young Parton 'Doralee' played by Georgina Castle, Violet (Louise Redknapp) and Judy played by Amber Davies try and put up with the egotistical sexist boss and try to find a way to get rid of him.
All three lead actresses held their characters well. For me, Amber Davies was the star her solo performance of 'Get out and Stay out' really stole the show, powerful vocals and a strong lead. I remember her winning the reality show 'Love Island' in 2017 has no idea she had trained as an actress before the show aired. If I am honest I doubted her capabilities, why would a professional actress go on to a reality show? Maybe using the platform to be seen perhaps. Well, Amber, you didn't need it, you have cemented yourself as a strong theatre leading lady well done.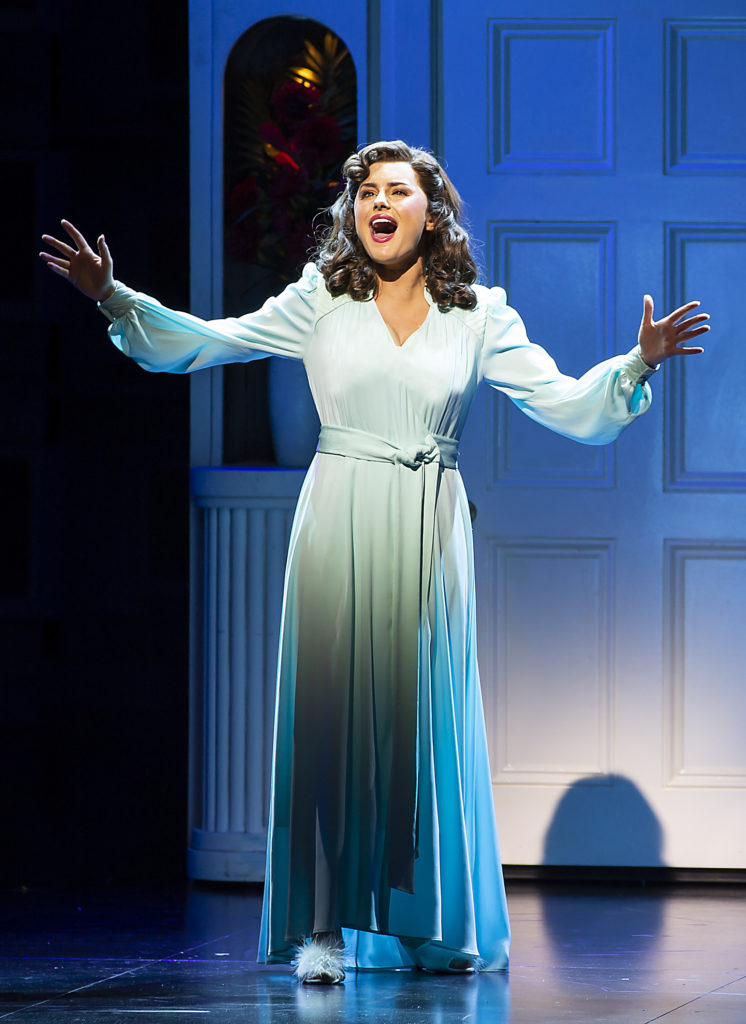 Other strong performances came from Louise Redknapp and Georgina Castle both brought a likeability and slapstick comedy to their roles. Especially the scenes in the second half with Franklin Hart Jnr played by the hilarious Sean Needham. His comedic timing was really on point, especially when the girls had him swinging into the second half.
Highlights for me included Louise Redknapp's 'One of the Boys' numbers embracing female empowerment and strength I enjoyed this scene. Loved the set by Tom Rogers and how quickly the scenes transitioned into each other, plus the costumes classic 1980's office wear with a twist the work of Rachel Schofield.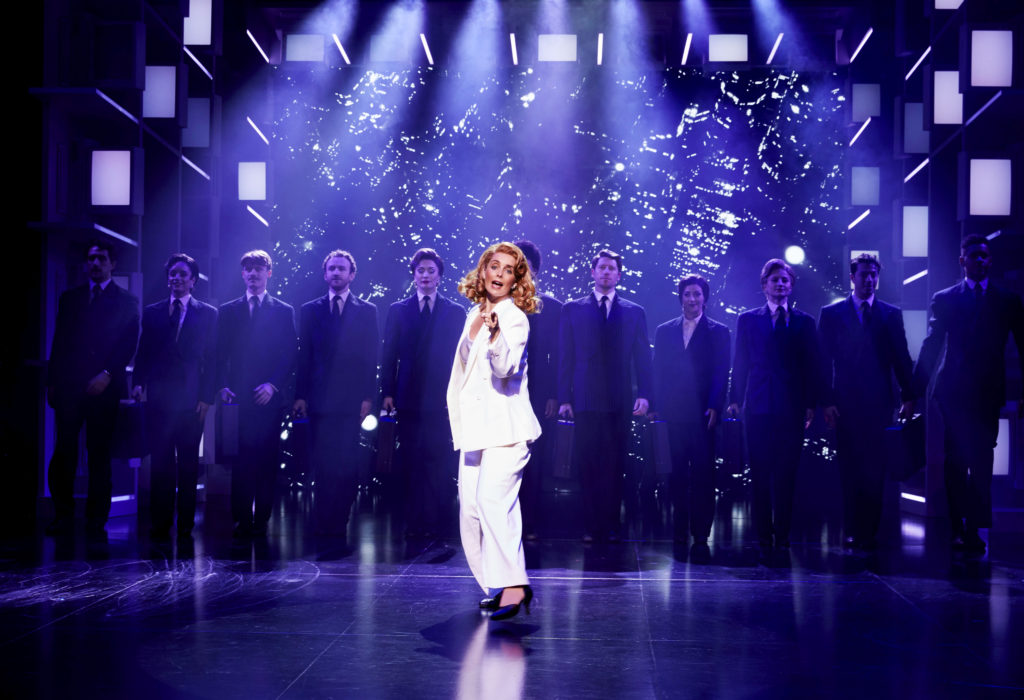 Loved the fact that Dolly Parton introduced the show from a screen and narrated the show in-between. Gave the show a touch of glam to have the queen there. Backed up by a talented cast and production team which had the audience on their feet at the end.
Slapstick comedy moments from Amber, Sean, and Lucinda made the musical in some parts truly fantastic!
A great way to end the show with plenty of singalong and dancing moments. I love a good dance! Especially to Dolly's music.
Dolly Parton herself has written and recorded over 3,000 songs, 25 have reached number one including the world-famous "I will always love you" which hits record sales again when Whitney Houston released it. Safe to say Dolly is one of the most successful businesswomen ever in history and now an award-winning musical which is now 40 years old! She even has her own theme park in Pigeon Forge, USA 'Dollywood'.
A perfect musical combination of Dolly songs, screen appearance and a super production team.
A sold-out performance which I had a ball at! Be quick the last night is on Saturday in Manchester before it continues its UK tour! Thanks to ATG 🙂
Tickets: HERE