Every now and again you watch something and it literally changes the way you view the world.
Gordon Matthew Thomas Sumner CBE (born 2 October 1951), known as Sting, is an English musician and actor. He was the frontman, songwriter, and bassist for the new wave rock band The Police from 1977 until their breakup in 1986. He launched a solo career in 1985 and has included elements of rock, jazz, reggae, classical, new-age, and worldbeat in his music. He has a musical career that spans over five decades and 17 Grammys under his belt a multi award-winning multi-platinum artist I guarantee you anything he puts his name to it always amazing and lots of thought has gone into it.
Sting's latest project is 'Message in a Bottle' named after a song by 'The Police' when he was the lead singer in 1979. The song was the first of their five UK number-one singles. Rolling Stone ranked it number 65 on its list of the "100 Greatest Guitar Songs of All Time". The song is ostensibly about a story of a castaway on an island, who sends out a message in a bottle to seek love. A year later, he has not received any sort of response, and despairs, thinking he is destined to be alone. The next day, he sees "a hundred billion bottles" on the shore, finding out that there are more people like him out there. This is how the story starts in a village far away the community lives well and supports each other. Suddenly the civil war breaks out and changes everything. the community is broken and homes destroyed. We follow the fortunes of a father, mother and their three teenage children – Leto, Mati, and Tana – who face this brutal reality together. They are confronted with impossible choices in order to survive. They must leave their homeland and undertake a perilous journey to safer shores. Along the way, they will be separated from each other and have to persevere alone. Inspired by the passionate, evocative.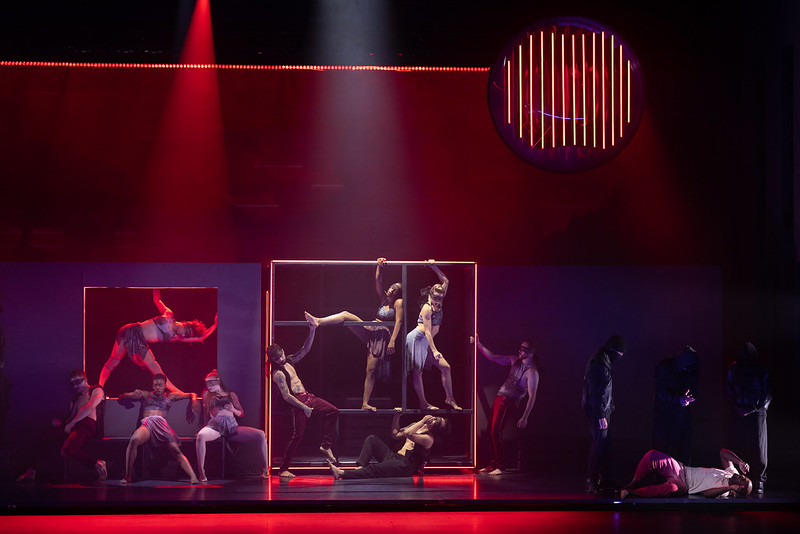 Each scene fits the music perfectly and the dancers are in sync beautifully with the music, especially when the rhythm gears up in the rock songs. The last scene where mother and father reunited and danced actually made me cry one of the most beautiful scenes I had ever witnessed. It was so nice to see a new story where instantly you recognised all the music. Sting & The Police have produced some of the best music in the world combined with Director and Choreographer 'Kate Prince' this show will be taken to new heights. Just under two hours of complete escapism with some groundbreaking music to boot. I came away relaxed and changed from what I have just seen.
These are the songs in the performance:-
Act 1
Desert Rose
If I Ever Lose My Faith In You
Every Little Thing She Does Is Magic
Fields Of Gold
King Of Pain
Fragile
Don't Stand So Close To Me
Invisible Sun
Inshallah
A Thousand Years
Shadows In The Rain
Every Breath You Take
Message In A Bottle
Act 2
Spirits In The Material World
If You Love Somebody, Set Them Free
Brand New Day
Love Is The Seventh Wave
De Do Do Do, De Da Da Da
Walking On The Moon
Be Still My Beating Heart
Englishman In New York
Shape Of My Heart
The Bed's Too Big Without You
Roxanne
So Lonely
Fields Of Gold
The Empty Chair
They Dance Alone
All
And the Sting soundtrack does work. The clever use of his hits is certainly relevant with Every Breath You Take, which is played as guards watch over the characters in a detention centre, while Roxanne is set against a backdrop of a brothel and Fields of Gold plays in a scene reminding us of happier times.
While the majority are sung by Sting himself there are some guest vocalists including Wolverhampton's own singing sensation Beverly Knight, whose Fields of Gold and If You Love Somebody Set Them Free are among the highlights.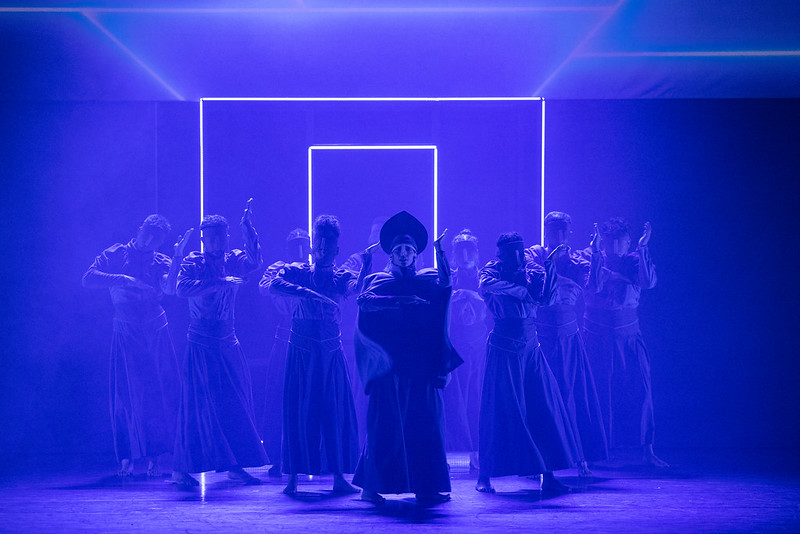 Of course, it's the amazing hip-hop dancers who steal the show. Each and every one of them. Their energetic, acrobatic – and sometimes gravity-defying – moves are exhilarating as they illustrate the wide ranging feelings of the characters set against an atmospheric stage set. Every little thing they did was magic.
Needless to say, the lengthy standing ovation was well deserved. I thoroughly enjoyed the show, and the dancers performing some earth-defying moves. Together with Stings music really had a dramatic effect as an audience viewer.
Honestly one of the best dance performance shows I have ever seen together with 50 years of groundbreaking music. You MUST go and see this.
5 Star from us congratulations cast and creative, thank you for having us at The Lowry Theatre.
It's on at the Lowry Theatre in Salford till Saturday 29th July 2023
Tickets: HERE