Agatha Christie is the best selling novelist of all time best known for her 66 detective novels and 14 short story collections, as well as the world's longest-running play – The mousetrap.
The play was originally written for the BBC as a short story, titled 'three blind mice' for Queen Mary's 80th birthday as she had asked for a new Agatha Christie. Christie adapted it for the stage and the mousetrap opened in London's west end at the Ambassadors Theatre on the 25th November 1952. Rumour has it Christie was not expecting it to run for longer than eight months…It's now celebrating its impressive 70th anniversary!
Christie was born in one of my favourite seaside resorts, Torquay, Devon, South West England. She was born into a wealthy upper middle class family and mainly home schooled by her American father. She listened to many wonderful stories by her mother Clara. As her siblings were much older than her, she spent much of her time playing alone with her pets and imaginary companions. Christie reports that her mother did not want her to learn to read until she was eight but she taught herself to read by the age of 5! Christie spent some time at a series of boarding schools in Paris, however soon realised she did not want to become a concert pianist or an opera singer given her shy personality. At 18, she wrote her first short story, "The House of Beauty" and many others followed. Magazines rejected all her early submissions under the various pseudonyms otherwise known as false names! Her first novel was also rejected by six publishers. Some submissions were later revised and published under her real name, often with new titles. But it was in 1916 when Christie wrote her first detection novel, The mysterious Affair at Styles. It was published in 1920 by The Bodley Head.
The stage production is wonderfully directed by Ian Talbot and Denise Silvey. Silvey played one the seven suspects, Miss Casewell in the 42nd year of the production and was invited back to reprise the role for the 50th year. She has cast every West End Production since 2009! An impressive feat.
So where does it all begin?
It starts in a remote countryside guesthouse, Monkswell Manor House where seven strangers find themselves snowed in. Following the news of a murder in London, a police sergeant arrives at the guesthouse and the guests discover – to their horror – that a killer is in their midst! And the killer is looking for their next victim…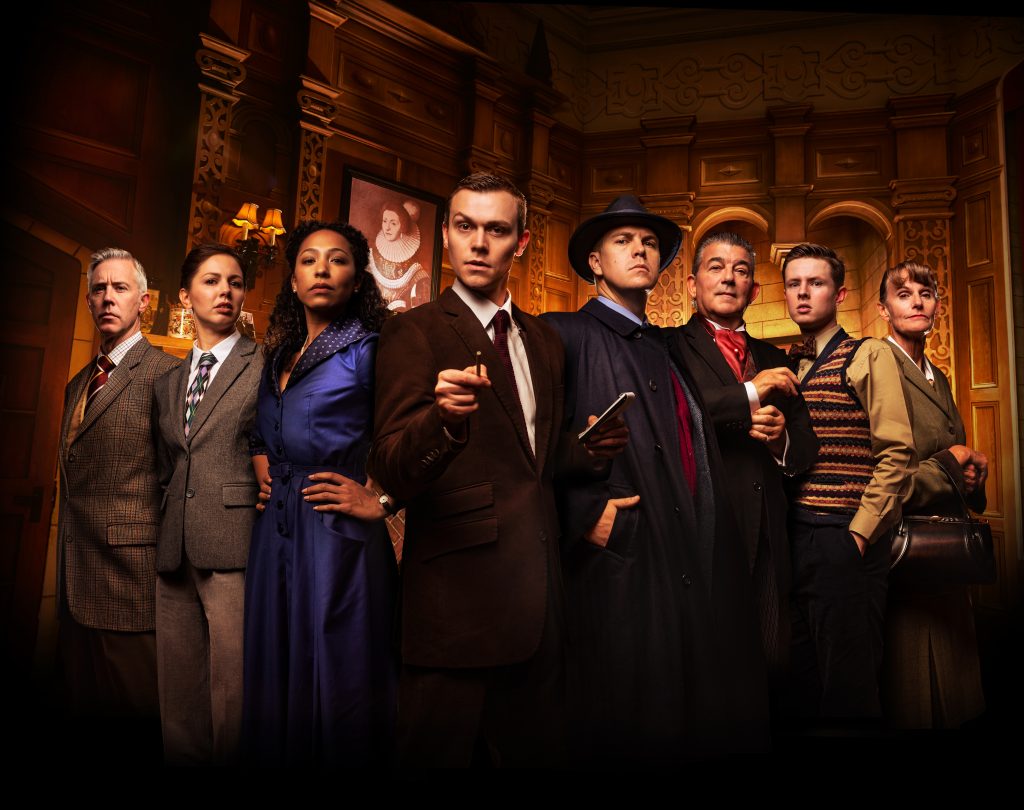 Seven suspects, but whodunit?
It's the first opening week of the guesthouse, owned by Newlyweds, Mollie Ralston (Joelle Dyson) and Giles Ralston (Laurence Pears) But how well do they really know one another? They welcome their first guest, Christopher Wren (Elliot Clay), a young architect with excitable energy and an often inappropriate sense of humour! Clay plays his role perfectly. Full of personality, mania and disconcerting ways. Is he who he really says he is? Mrs Boyle (Gwyneth Strong) is rude, opinionated and a hard guest to please. My strong disliking for Mrs Boyle can only be credited to Strong and her very convincing portrayal of a mean, old woman! So why does Mrs Boyle have such a chip on her shoulder?
Major Metcalf (Nicholas Maude) on the other hand appears affable, good natured and is always willing to offer a hand. But why is he so keen to get involved? Miss Casewell (Essie Barrow) is aloof, cool and distant, so what does she have to hide? And last but not least Mr Paravicini (John Altman). Most of us will be familiar with seeing Altman playing the notorious Nick Cotton on our screens, (EastEnders). However for this role, he adopts a somewhat dodgy Italian accent. Is his accent real? Why is he there?
It's down to Detective SGT. Trotter (Joseph Reed) to solve this mystery and figure out everyone's story. Reed takes us on his investigative journey and I was hooked on his every word, trying to figure this one out.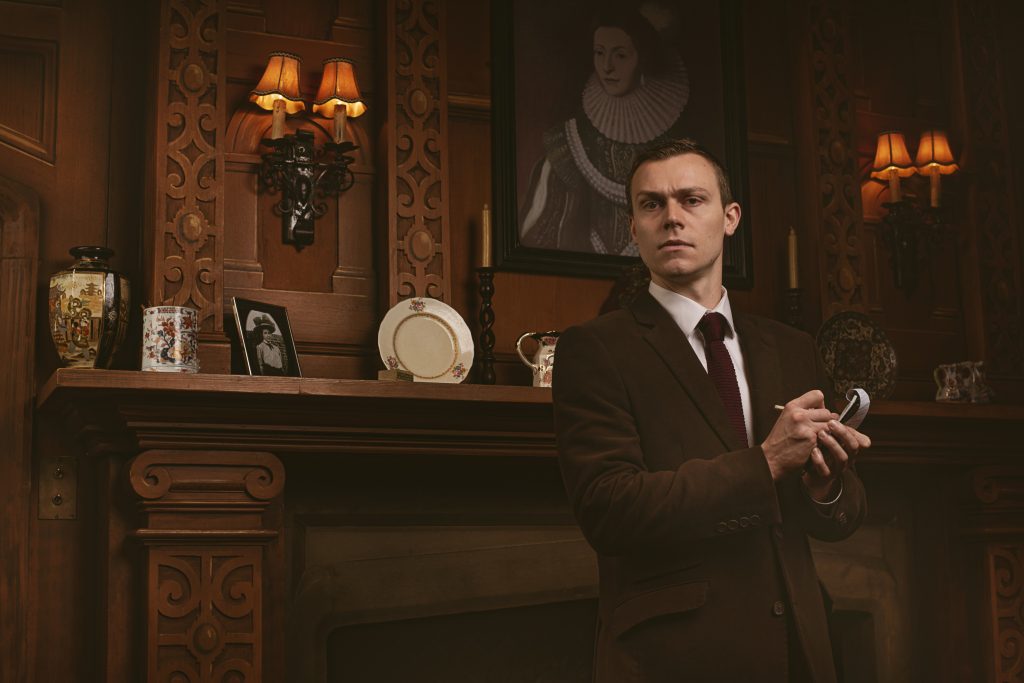 It's not hard to see why Christie's crime novels are so popular – I failed to solve the mystery!
This is a classic murder mystery full of twist and turns. There is a reason this show has been running so successfully for 70 years.
There are seven suspects and one detective…can you figure out whodunit?
The show is only on until the 3rd of December 2022 so make sure to book your tickets now!
Tickets: HERE
Review by Katie Marie