I had heard good things about Circus 1903 via the media but I hadn't actually spoken to anyone who had seen it. Last night on a cold night I attended the press night of Circus 1903 at the Lowry Theatre in Salford.
As I sat down the audience was filled with excited children and families looking forward to the show, lovely to hear the children's laughter. A packed theatre the show was about to begin…
In enter the Ringmaster Willy Whipsnake (David Williamson) who looked and acted just like your favourite loveable Grandad. Very quick witted and extremely funny and quickly built up a good relationship with the audience straight away, so much so I looked forward to seeing him in between the acts.
Each act got bigger and better as the night went on. With acts from all over the globe. Actually quite amazing how all of these different cultures, people come together to perform one truly outstanding show.
Highlights for me included 'The Daring Desafios' three daredevil wonders who catapulted themselves high into the air on nothing more than a large piece of wood balanced on as a seesaw. Incredibly difficult and your timing has to be nothing but perfect also added in flips turns and turns and alternating with all three of them with no stopping. Three Brazilian Gentlemen Joao, Luan, and Leonardo. Brilliant act!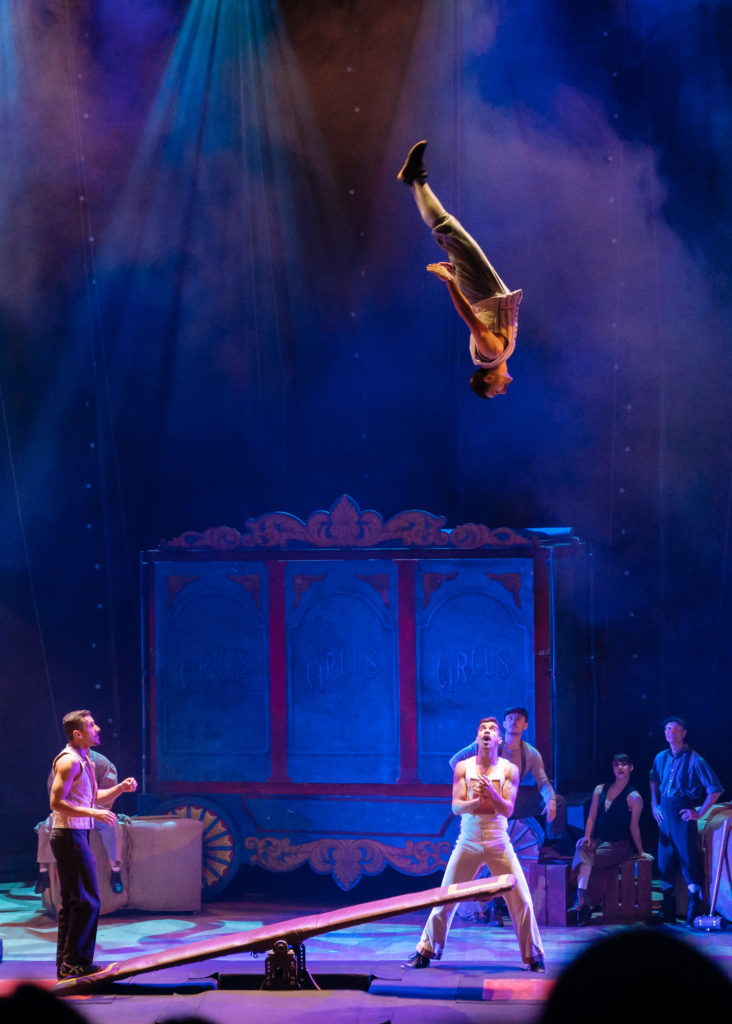 Another highlight for me was 'The Flying Fredonis' from the Ukraine. A Beautiful acrobatic couple who use nothing more than a cloth suspended from the roof hanging down as they elevate both of them at once through the air, all in perfect sync with the orchestra. Reminded me of a flying version of the ballet really.
Looking back at the children sat near me they were mesmerised with wide eyes and their mouths open. Daria and Vady the couple were truly breathtaking to watch and have been performing together for over eleven years, also performing around the world in Germany, Paris and now on a UK Tour. They finished their performance high above the air one holding the other one upside down and swinging near the audience, again requires impeccable timing and ultimate strength and trust. Finishing off with a sweet kiss at the end to show their love for one another. Magical!
A major highlight for me was the audience interaction in the first and second half ,Willy the Ringmaster brought children up on the stage and did various tricks and circus acts with them. The Ringmaster a very funny guy who at points had the audience howling with laughter especially when he played the games with the children and joked about the audience 'illegally filming' the show.
The introduction of large scale puppets was a nice addiction to the Circus bringing out 'Queeny' and 'Peanut' mother and daughter giant puppet Elephants. The children in the audience again were excited to see them and when the Ringmaster asked for volunteers in the audience all the children put their hands up! The part with 'Peanut' the Elephant meeting 5 year old Oliver has to be one of the sweetest things to ever witness and had the whole audience full of endearment!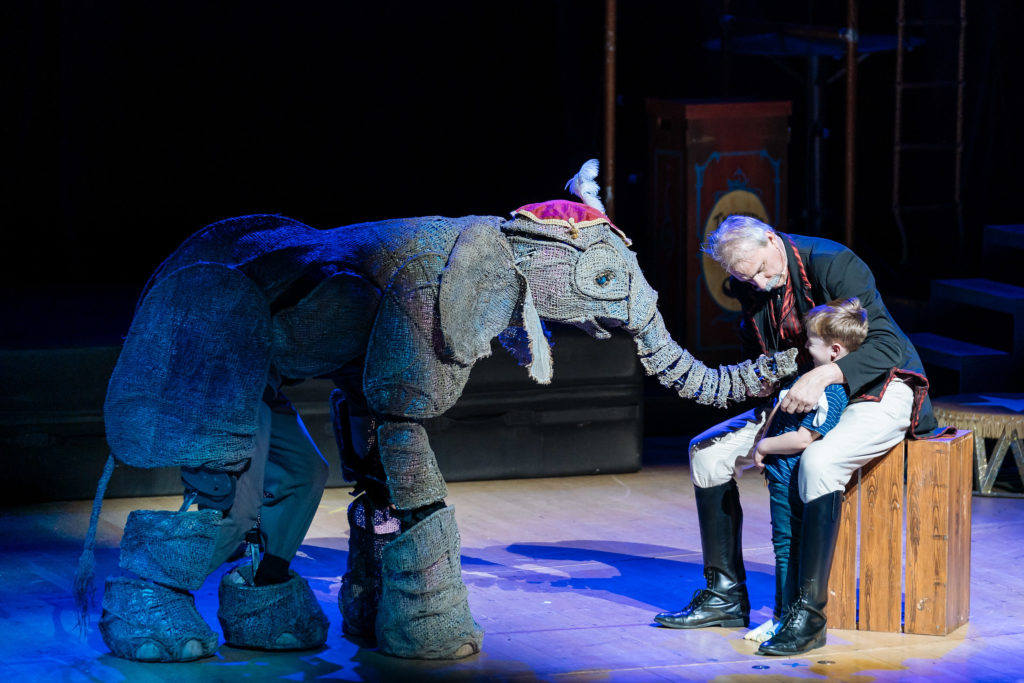 Looking into the production team for Circus 1903 you can see what that the "best of the best" have been asked to work on the show. The Executive and Creative Producer (Simon Painter) has worked all over world in Australia, American and London. Not to mention the Musical Director (Evan Jolly) who has a long history working on West End, Broadway and for US shows. Also the Puppetry Director (Mervyn Millar) again him working in London, New York, Toronto and Berlin on the National Theatres 'War Horse' which has won numerous awards for its excellent and ground breaking puppetry!
The production cost of Circus 1903 must be phenomenal. Highly creative production team and acts have been well thought out and put together.
I thoroughly enjoyed the show, and after a difficult day at work projected me into another world for a few hours. This is a family show for all ages, and a must see with truly beautiful music to go with it.
Circus 1903 should be added to your bucket list, truly an outstanding show which will take you through all of our good sides of emotions. Take the children too, if you don't have any like me borough for one for a few hours LOL!
It's a 5 star from me, I will be thinking about this show for a long time to come and will definitely going to see this again.
Trust me book this now before it leaves!
Congratulations cast and creative!
Finishes in Salford on Sunday 24th November 2019
Tickets: HERE
Thank you to the Lowry and their team for hosting a lovely press night too.
Review by Amy Parkinson
Our interval thoughts on the show, I am on there too:-