The show based on the Jerry Springer show which aired in America for over 16 years. Known for its dramatic fighting, scenes, controversy and some damn right strange characters.
Lets put it this way the most extravagant of America had their fifteen minutes of fame on the 'Jerry Springer Show' which was filmed in Chicago, USA in the early 90's. With Jerry Springer himself jeering them on even more. No wonder it has been turned into a dramatic opera especially with all the characters controversy and drama!
Last night Gill and I attended the press night of Jerry Springer the Opera. Not knowing much about it, I knew that I was expecting something different. Especially as there was a sign warning me just before we entered of bad language, nudity and some risky subjects.
The Opera which has been touring since 2001 has been written by Richard Thomas and Stewart Lee leaves nothing to the imagination. With scenes of surreal images (especially in the second half) extensive profanity, religious outrage and featuring the tap-dancing Ku Klux Klan certainly isn't for the light-hearted or easily offended. The humour reminds me of that of Trey Parker and Matt Stone the creators of South Park and the massively successful 'Book of Morman'. Clever, witty, dark and controversial.
The difference with this production has a new take. New kids on the block producers James Baker (also Director) Tom Chester and Bill Elms using Hope Mills space perfectly. Bringing the audience very close to the action and actually feeling like you are part of the original television audience with the cast frequently interacting with the audience whether they took a selfie, sat on their knee or just shook their hand you certainly feel part of the performance!
I feel confident to say there is some very talented singers among the cast Shawntel/Eve played by Cici Howells in the first half, as well as Zandra/Irene/Mary played by Elizabeth Chadwick both had very powerful voices and at times literally blew you away. Especially with the intensity of the show made you jump up and listen to them!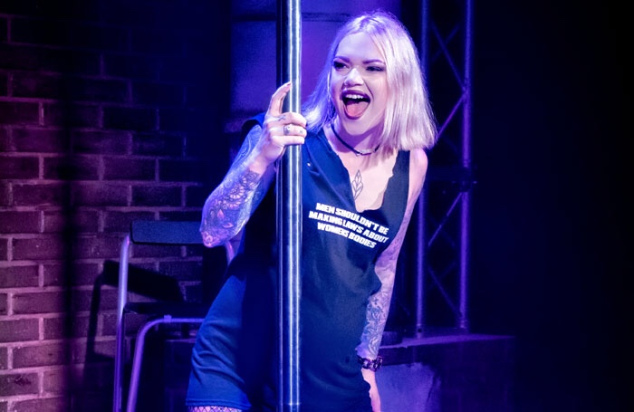 I have no idea where Pearson Casting found Michael Howe from but he looked identical to the real Jerry Springer and had the same mannerisms very well cast! I worked with Jerry when his show came to Granada studios in the early 2000s and Michael Howe is a perfect look-alike and is a very natural actor when playing him.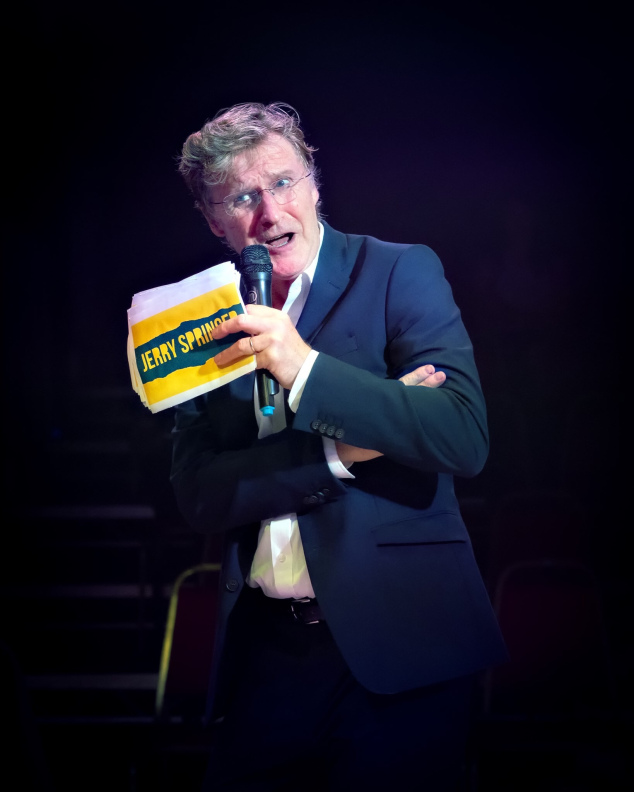 The second half seems more risky and racey than the first half, with it bringing justification for Jerry's actions. At one point Satan is pretending to ride Jesus in a mad array of events to make Jerry answerable for his actions in his TV show threatening to push 'barbed wire up his arse' if he doesn't play the game! Ekk!
A very talented and energic bunch of actors, put together with clever casting and intimate space and some very controversial subjects is enjoyable to watch, however in 2019 still leaves you feeling a tad guilty at laughing at a few of the moments.
Dark, witty and very extravagant! In a perfectly intimate venue. Snowflakers stay away lol!
Open till 31st August!
Tickets: HERE
Review by Amy Parkinson