This is my first time watching the opera, so I wasn't really sure what to expect. I thought to myself it's probably like the ballet in terms you will either love it or hate it.
Last night Janine and I went to the lovely press night of Puccini's Madama Butterfly. Set in the early 1900's in Nagasaki Japan a young Japanese woman who sacrifices everything to marry Pinkerton, the dashing American naval officer. Cruelly discarded when he returns to America, Butterfly is driven to a final and dramatic act of despair.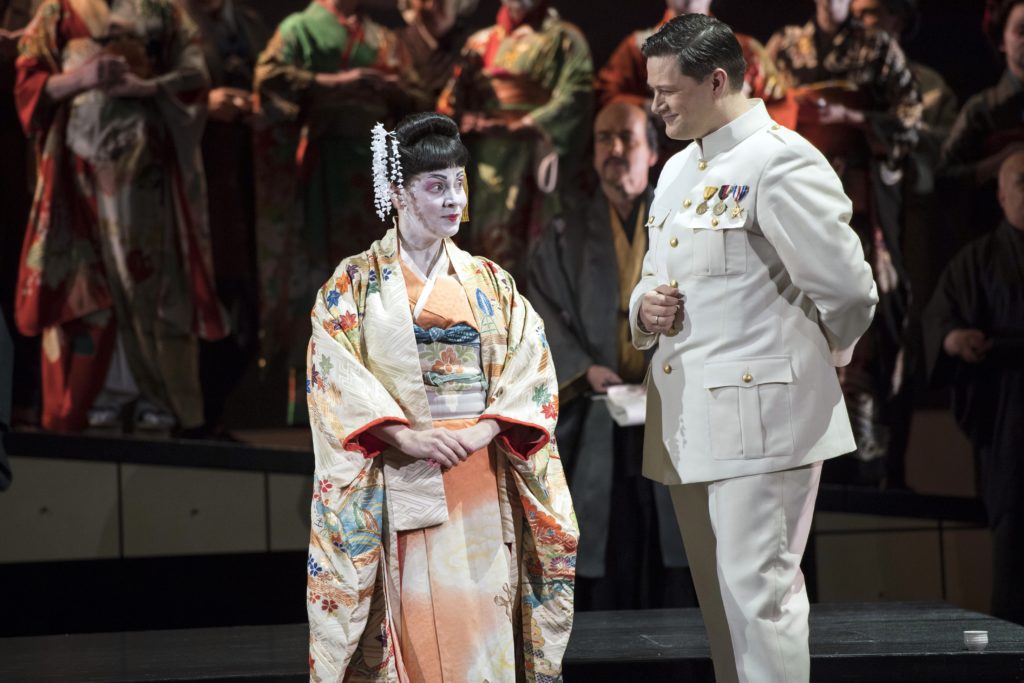 With its exquisite set and costumes, this emotionally direct and beautiful production by Tim Albery is devastating in its impact. The opera features some of Puccini's most famous music including 'Un bel dì' and the 'Humming Chorus'. French soprano Anne Sophie Duprels has won widespread praise in this production in the role of Cio-Cio-San.
The tale sings of an innocent love, betrayal and heartbreak. Your heart goes out to Madama Butterfly, because all she has ever done is love Pinkerton and he just discards her after 3 years promising to return to Japan.
Madama Butterfly played by Cio-Cio- San has a beautiful strong soprano voice. Together with Suzuki played by Ann Taylor the pair reach breath taking notes especially in the second half as Madama Butterfly heads towards her tragic end.
I admit I did have a tear in my eye at the end. A definite must see. A sad tragic story with mesmerising beautiful voices.
Opera North are only doing one date at The Lowry at Salford Quays.
The production is on a tour of the United Kingdom. Keep your eyes peeled for tickets: https://m.operanorth.co.uk/productions/madama-butterfly–2