An evening with Eddie Fontana is the first outing by Ares Production.
The Premise is of a Game show/Chat show with various hosts and guests in different scenarios set in the 1980's. The writing by Liam Moody draws on many different comedy greats as it becomes apparent.
The director Harry Fitzwilliam-Pipe has a strong cast to direct, the play is often fast-paced but in parts slow and uncomfortable. The first skit involves Eddie interviewing a 'Midget' which the host Eddie does not like the term and struggles with the mentioning of this and this becomes fairly amusing throughout this scene. There are various more segments of the show including an exercise video for dogs, a game show with audience participation, a Latin lothario and a rather bizarre astronaut skit, which I felt went on slightly too long.
One of my favourite performers of the night was the stage manager played by Natalie Jones, her face and reactions to what was happening on stage was priceless and further lent to my enjoyment of the production.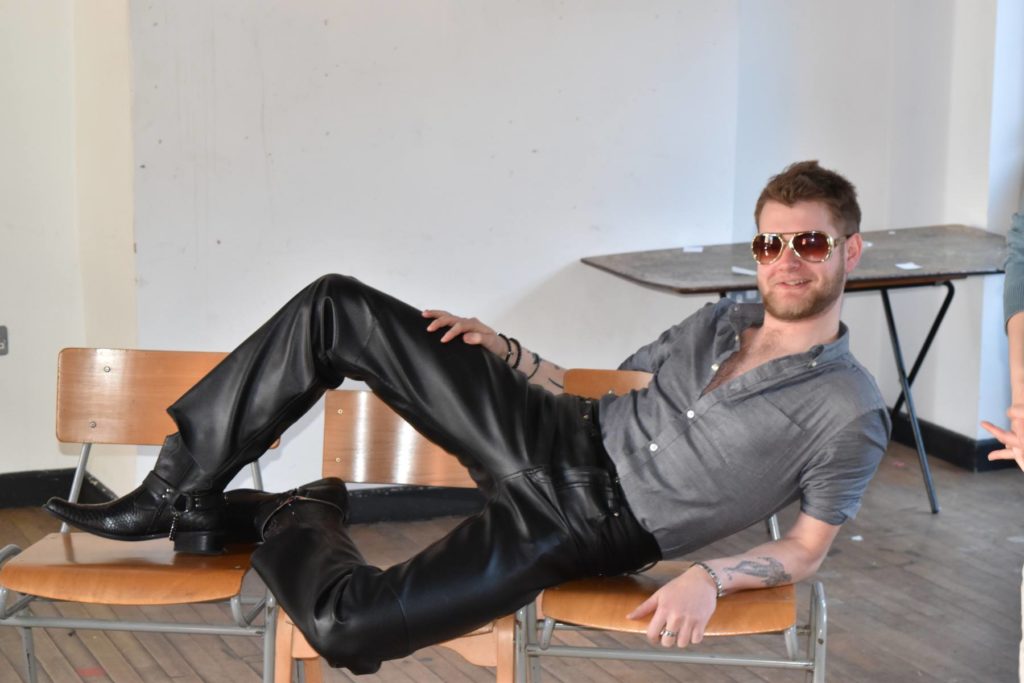 Catherine Stobbs & Josh Bratherton were a great paring playing a Latin lothario and a stone-cold interpreter both with sinister undertones. I didn't want to be in their village! Corin Silva plays Eddie Fontana a washed-up chat show host and I believed that he had battled with his demons and was trying to use this as his stepping stone back to the big time. However, this all goes wrong for him. Likewise, the once award-winning actress as seen in 'many a big film' Brigitte Tenille-Mulholland-Von Foch played by Bethany Suthers was funny in her timings and drinking! For a first production for the company, I think it was a success and I look forward to seeing what else comes next for them.
Review written by Emma-Louise Lowe