From the second the curtain opens at Miss Saigon, you will not regret purchasing your ticket.
It is a raunchy, heartbreaking, captivating roller-coaster that tells the story of Kim, a 17-year-old girl that flees to Saigon after watching her village burn to the ground.
In Saigon, Kim out of desperation accepts a job in a brothel run by the comic, dastardly and infamous Engineer brilliantly played by Red Conception.  Here, she meets a US soldier by the name of Chris and so begins the real tale of a romance doomed from the start.
It is hard not to notice the chemistry between Ashley Gilmour (Chris) and Sooha Kim (Kim) both perfectly cast roles. Sooha Kim's vocal range is astounding and it is hard to imagine how her voice is so powerful.
Red Conception plays the Engineer beautifully. An amazing actor, engaged with the audience and leaving you in puzzlement of how you feel about his character. He flips between good cop and bad cop with disturbing ease, so slick you don't even notice.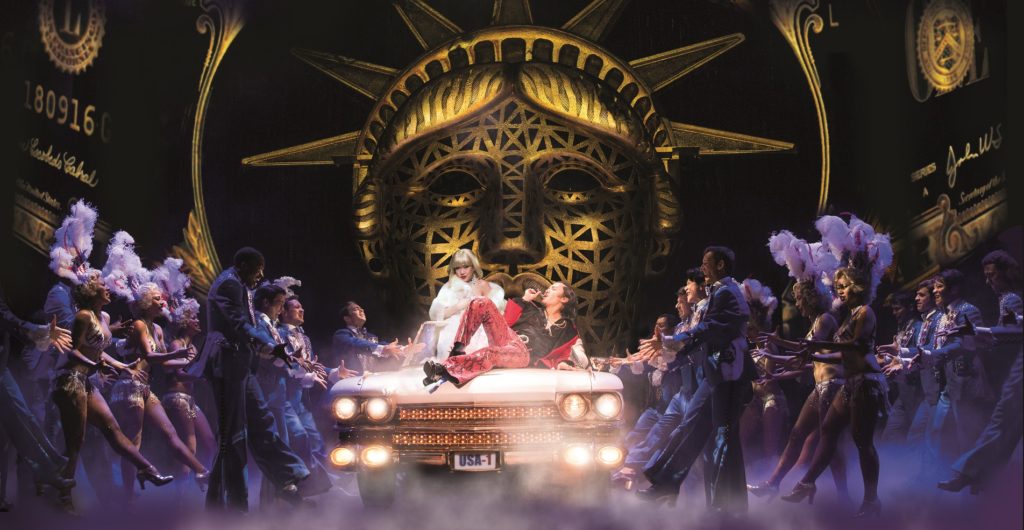 Credit: Matthew Murphy
The production and set is breath-taking as is the visual effect they use. It is hard to believe how one would fit a life-size marine helicopter onset but they managed it and combined with the sound effects, it made for a spine-tingling show.
Miss Saigon runs at the Palace Theatre in Manchester until Saturday 12 May 2018 and if you haven't already got your ticket. Get one. It will not disappoint.
Tickets: http://www.atgtickets.com/shows/miss-saigon/palace-theatre-manchester/ 
Review by Leanne Zoe