I was lucky enough as a young girl to be exposed to some of the greatest music ever made. Timeless music which will live on forever. Whether my mum was dancing round the kitchen to Fleetwood Mac, The Beatles, Queen, Eric Clapton, The Eagles & the Who. Or in the car in our old BMW rocking out on our cassette player, I feel privileged to be sounded by the greats courtesy of my mum. When an opportunity came up to watch 'The Classic Rock Show' at Crewe Lyceum I jumped at the chance. Timeless rock in a historic venue. Playing the A to Z of rock classics.
The rift started OMG the music is here & the light shone on the singer Rudy Cardenas a Venezuelan vocalist. He began singing Led Zeppelin's 'A whole lotta love' wow great opening song. The band itself had eight members Rudy, John West & Emily Gervers – vocals Karl Penney on the drums, Henry Burnett – Keyboard/vocals, Wayne Banks – Base, James Cole – Guitar & the amazingly talented Howie G on lead Guitar.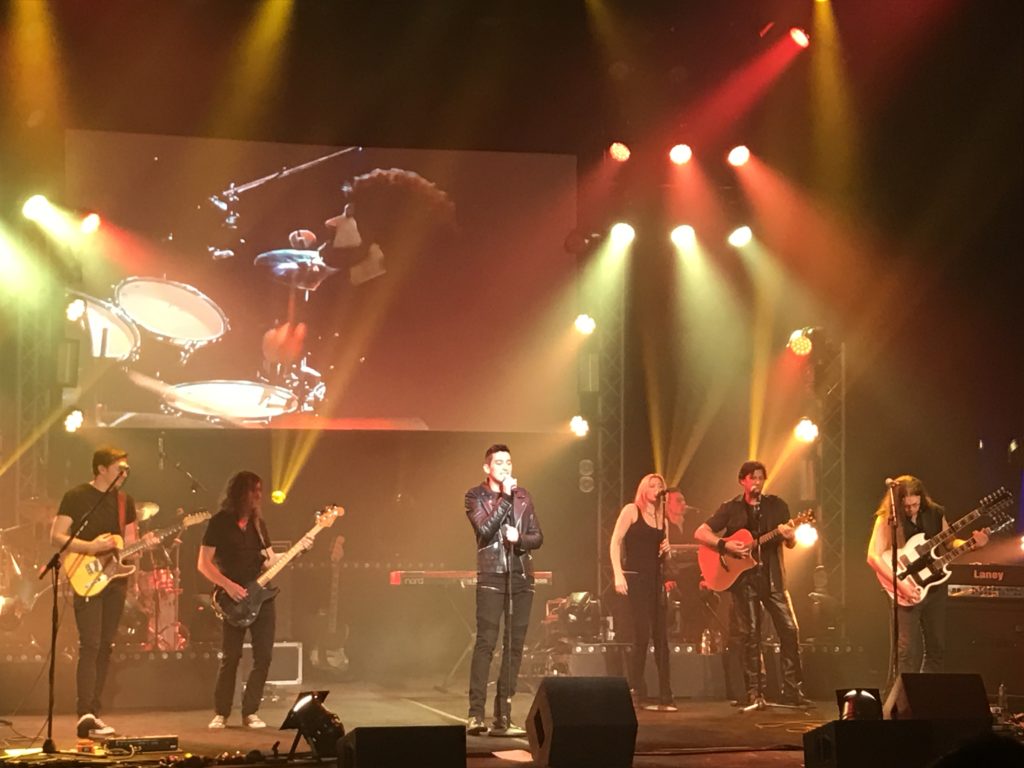 Howie G on lead guitar is one of the most talented guiltiest I have ever seen live (Far right on photo). I would say as good as Eric Clapton & Mark Knopler!  He played notoriously difficult songs flawlessly. I think he changed his guitar about 30 times according to the song!
They played a few Fleetwood Mac songs with the lead vocalist as Emily Gervers. Who sounded very much like Stevie Nicks, rocked out and danced in a similar way.
Best of the night? Definitely 'Money for nothing by Dire Straits' the rift came on and everyone started screaming. The music felt like my heart was pumping outside of my body. The crowd were jumping on their feet. Wow amazing atmosphere. My mum next to me, rockin it out!
I loved how they had a screen behind the band with either the cover art work album up or the original music video with the band. Clever effect as the band mirrored the original bands song and rocked their dance moves.
This one of the best bands I have ever seen live! You must go and see them. They were on from 7:30-10:30pm which is a long time for a band, especially playing the difficult timeless classics like they were.
Nice to see the band come out after for autographs, nice touch! The groupies were there ready and waiting including myself! ha ha.
They are on tour throughout January to February 2017, if you like classic rock you must go and see them. Anthem after anthem, riff after riff, power chord after power chord. Tickets available here –  http://www.theclassicrockshow.com/tour-dates.
Keep up to date with whats going on in Crewe here – http://ow.ly/FEO6308nPni