Wow what a night!
I didn't really know what to expect from this dramatic theatre production that is Bat Out Of Hell – the Musical, on purpose I had not looked at the reviews, but people had told me to go and see it.
The production itself has been on in Manchester at the Opera House for over a month now. According to sources has been in the making for 40 years, costing 20 million.
As we headed for our seats in the stalls, we were greeted with this amazing film set, calling it just a set or theatre stage would be a serious under sell.
Jim Steinman is the genius behind the production, composer of seven of the songs along with his pal Meat loaf who doesn't appear in the production. Combined they have produced one of the most epic shows I have seen for the last couple of years!
For me the show focused on a love story between the Raven and Strat. Raven is a Belfast-born actress called Christina Bennington, 25, and Andrew Polec, 28 who plays Strat a high baritone from Pennsylvania. A modern day Romeo and Juliet and a couple that weren't meant to be together. But ended up falling in love and causing all sorts of problems for the friends of Strat and the family of Raven.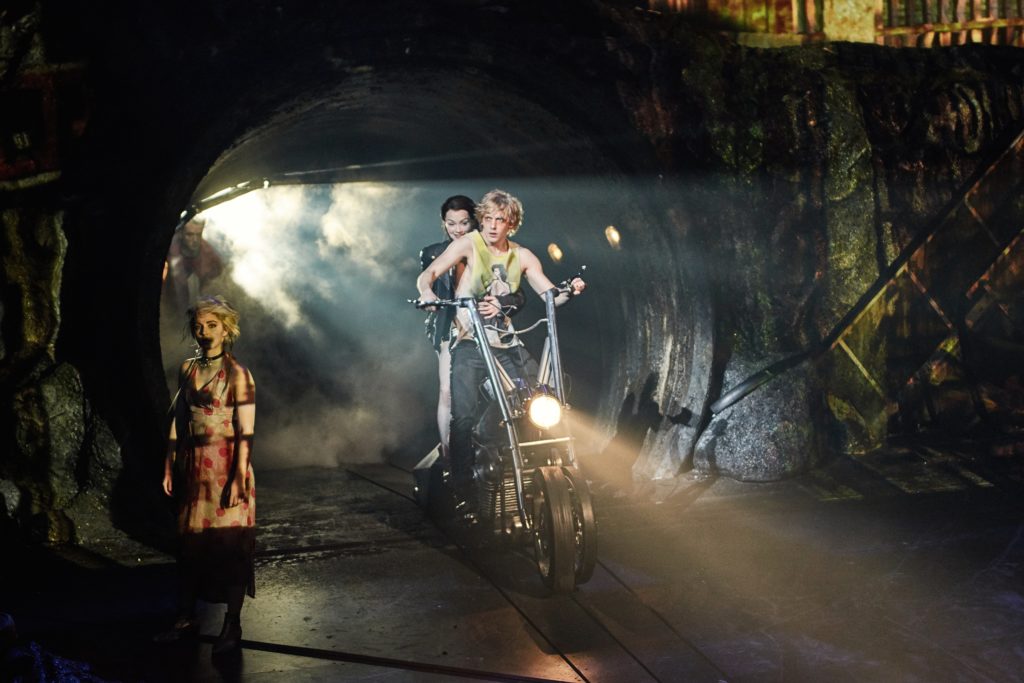 This latest version of the production features the best of Meat loafs songs including You Took The Words Right Out Of My Mouth, Bat Out Of Hell, Two Out Of Three Ain't Bad and I Would Do Anything For Love (But I Won't Do That).  Which work perfectly with the love sick young couple who battle their way just to be together and fall in love.
The power and the passion from the young cast, together with the power vocals from the leads and Rob Fawler (Falco), Sharon Sexton (Sloane) who play Ravens mother and father are memorising (photo below) Never have I heard two couples sound completely in harmony and compliment each other like these cast members do.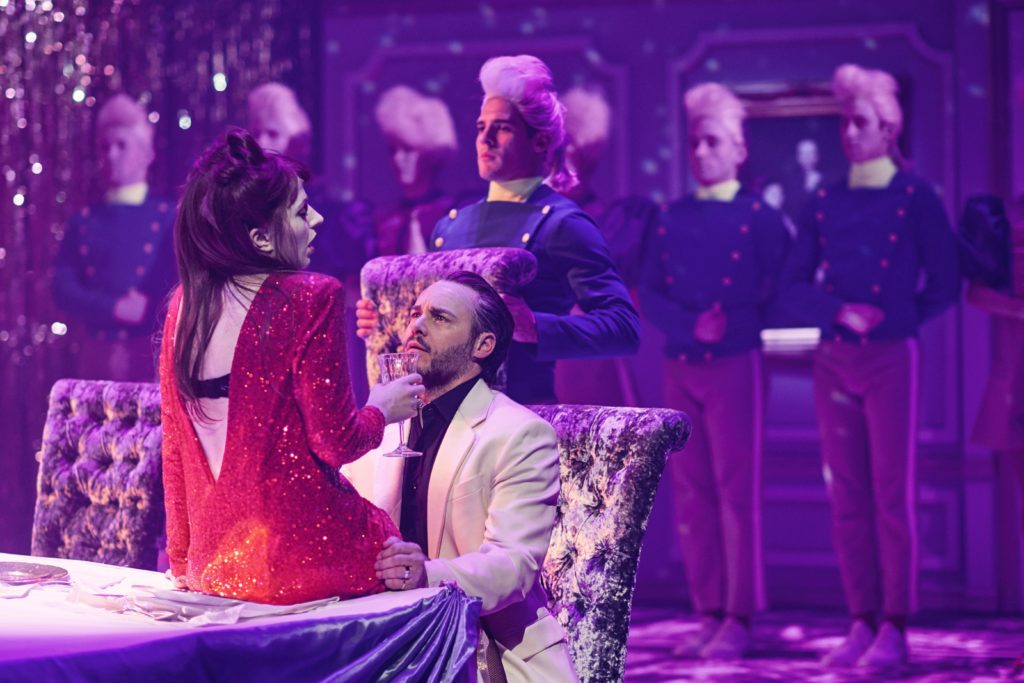 For me personally one of my favourite parts was when Dom Hartley-Harris (Jagwire) & Danielle Steers (Zahara)  (photos below) sang 'Dead Ringer For Love' and reenacted the 1981 Meatloaf and Cher video which I loved when I was growing up. That's how I thought all bars were in America that sold alcohol ha ha
Behind the scenes on this production another array of geniuses. Producer – Tony Smith who has previously managed both Pink Floyd and Genesis, Lighting design – by Patrick Woodroffe who has lit the stages up the Rolling Stones for the past 35 years. Choreographer – Emma Porter who has worked with high profile musicians and Justin Bieber and Director – Jay Scheib a Professor from Massachusetts Institute of Technology who was heavily influenced by Joy Division and The Cure.
This musical was always going to be something special with a very experience cast and production crew.
My good friend Jack Birchwood is in the band on the trumpet and he is a very experienced musician, played all around the world touring with artists such as Lily Allen and Gloria Gaynor.
This was a high risk production with a costly film set, crew and cast. I have never seen a set with so many movie parts, designs and its shot in a really usual way (handheld filming in parts) but it all works and fits perfectly!
The music, drama, ballads, rock, set, dancing wow! You must see this production before it ends at the Opera House in Manchester. It has been extended in Manchester till 29th April 2017. Tickets range from £17.50 – £68.50 including transaction fee of £4. Depending on where you sit and what time you go.
Book here for Manchester – http://batoutofhellmusical.com/tickets-manchester 
After this, it moves to London from 5 June -22 July 2017 at the London Coliseum.
Don't miss out, I had a wonderful time!
I met the cast and crew after who were really lovely, I couldn't believe how young looking they were. We were all in a bar and a Meatloaf song came on and they all started singing to it. Nice moment, good luck on the tour it was nice to meet you all.
Thank you to my good friend Susan Limbert who sorted the tickets out for us and made it a magical evening!
I skipped to work the next day, still thinking about the production!
from left to right (me, Jordan Lee Davies plays Swing, Danielle Steers plays Zahara, Dom Hartley-Harris plays Jagwire & Andrew Polec plays Strat)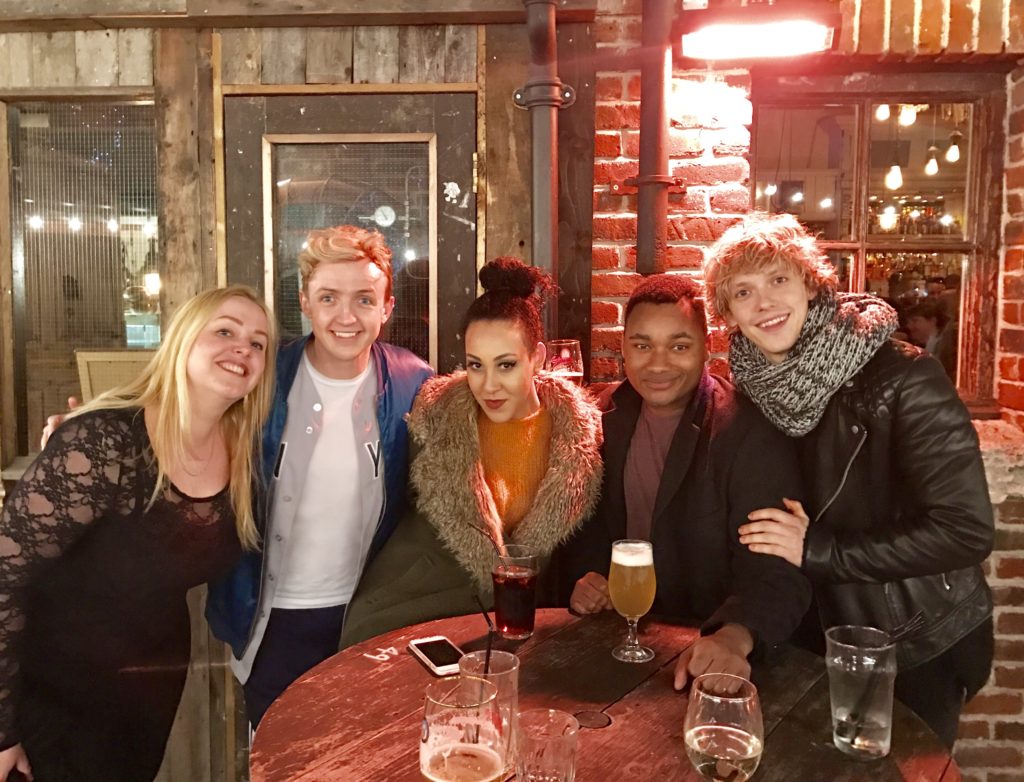 Peter Devine & Wenda Gordon my neighbours looking amazing!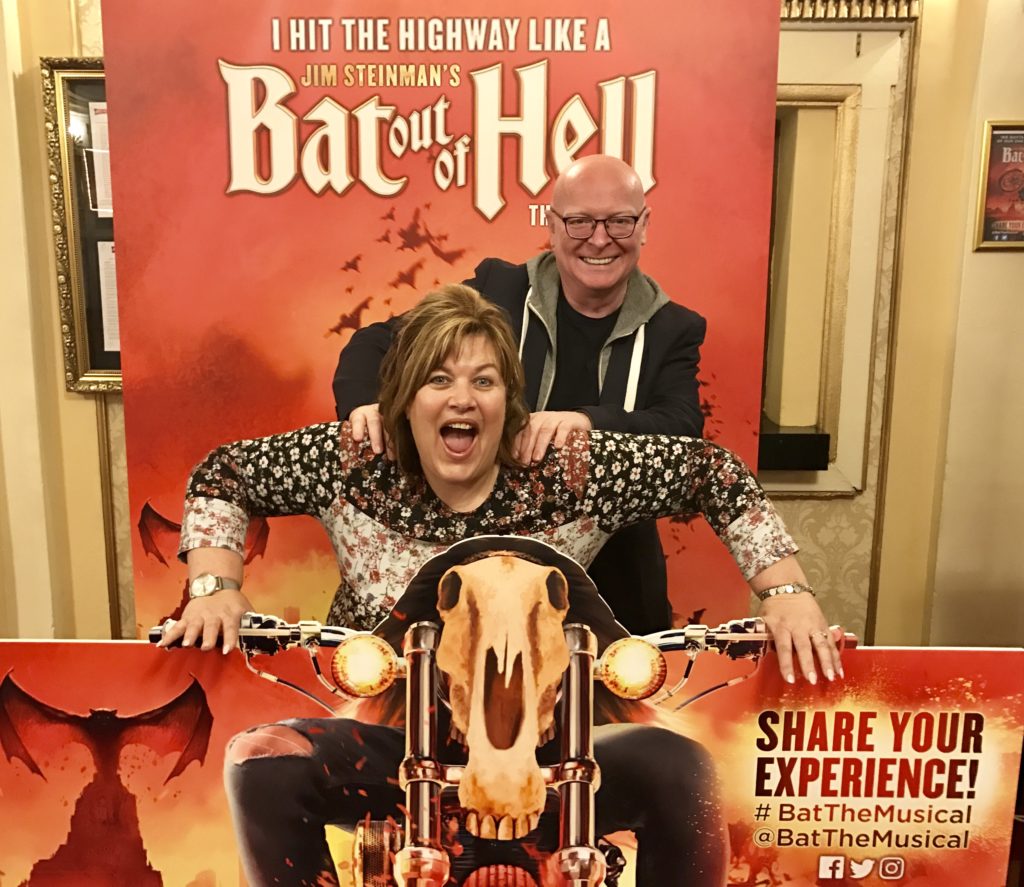 and me..