Ever since the classic Sister Act movie came out in 1992 I have been a fan. Deloris played by Whoopi Goldberg plays a Reno lounge singer who has been put under protective custody in a San Francisco convent of Poor Clare's Convent and has to pretend to be a nun, when a mob boss puts her on his hit list. The film is all an all singing all dancing comedy, with plenty of icon songs. The original film grossed $231 million worldwide and later in 1993 made a sequel Sister Act 2: Back in the Habit. 
When I hear they were turning the movie into a musical, I felt excited to watch it.
Last night Janine and I went to the Palace Theatre in Manchester to review the musical. The lead played by Alexandra Burke first appeared on our screens back in 2008 winning X Factor a reality TV show based in the United Kingdom.
During the musical Alexandra had a surprising powerful voice. I completely miss judged her putting her down as just another reality show winner, who has been dropped from Simon Cowell's label.
How wrong was I! At times elements of her voice reminded me of Tina Turner, strong, powerful woman who commanded a presence on stage. I think that celebrity judge who directed the musical 'Craig Revel Horwood' made a big mistake not using any of the songs from the original movie. I didn't know any of the songs the artists sang on stage. This became ever more cringe worthy when the entire cast prized the audience out of their seats at the end to do a 'sing a long'. A shame… because the audience didn't recognise the music as I didn't.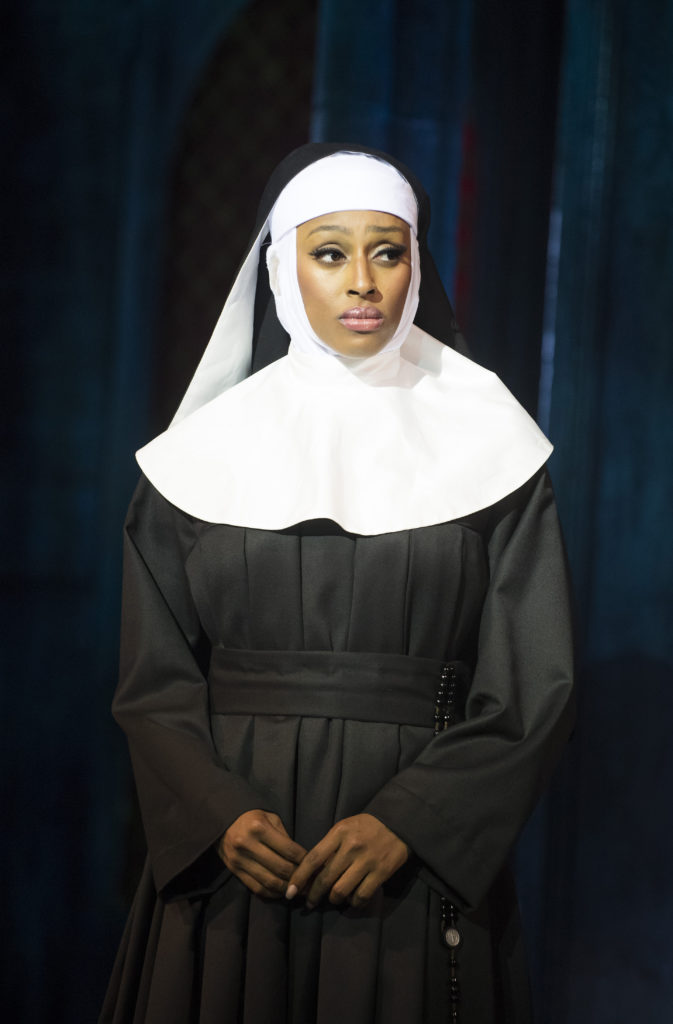 Photos by Tristan Kenton
For me the entire 'musical' was let down entirely by the 'music' classic Sister Act songs such as My god (My Guy) and I will follow him. Weren't mentioned in this musical, a shame because Alexandra has a beautiful gospel voice and it would have been nice to hear her character put a Rock n Roll spin on the songs as Whoopi does in the original movie.
Highlights of the production were some of the added were the so called 'seduction' scene by Pablo Ricky Rojas, Joey by Samuel Morgan-Grahame and TJ played by Sandy Grigelis they played Curtis's right hand men. They were hilarious when they tried to dance up to the nuns and seduce them. Me and Janine were definitely laughing out loud!
Another cast member which is worth a mention is Sister Mary Robert played by Sarah Goggin an Irish singer with an exceptional voice. Very similar to the original actress from the movie played by Wendy Makkena. Good match!
Overall and okay attempt at the production. I must admit I have seen better, the unrecognisable music ruined this production for me. However Alexandra Burke and Sarah Goggin do have beautiful voices its worth it just to seen them. Plus I  loved the costumes, Well done Matthew Wright!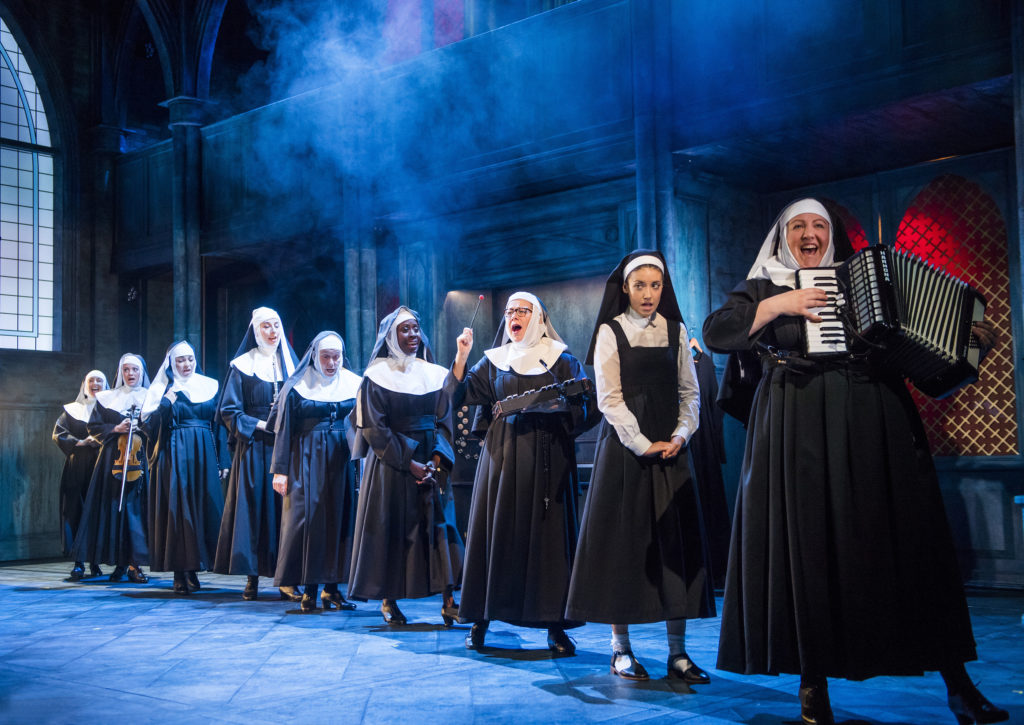 Manchester – running now until Saturday 29 July 2017.
Click for Manchester tickets – http://www.atgtickets.com/shows/sister-act-2017/palace-theatre-manchester/ 
Scheduled tour dates here – http://sisteractuktour.co.uk/