The two lead dancers in this production are Vincent Simone and Flavia Cacace both established dancers on BBC One's Strictly Come Dancing television talent show programme about dancing. The series has aired for over 10 years now and draws in a audience on a Saturday night of 9-10 million viewers.
I knew that a production starring these two would bound to be good.
Disappointment looms…
At the beginning of the production Flavia Cacace came out on stage and announced that Vincent had been injured and was unable to perform. Shame, because I was looking forward to seeing him. She made a joke about him begin good looking and the ladies would miss out. However two replacements stepped in. Pasquale La Rocca and Leonal Di Cocco. Two dancers would be replacing Vincent's part! Is Vincent a Superman that two understudy's have to be brought into replace him?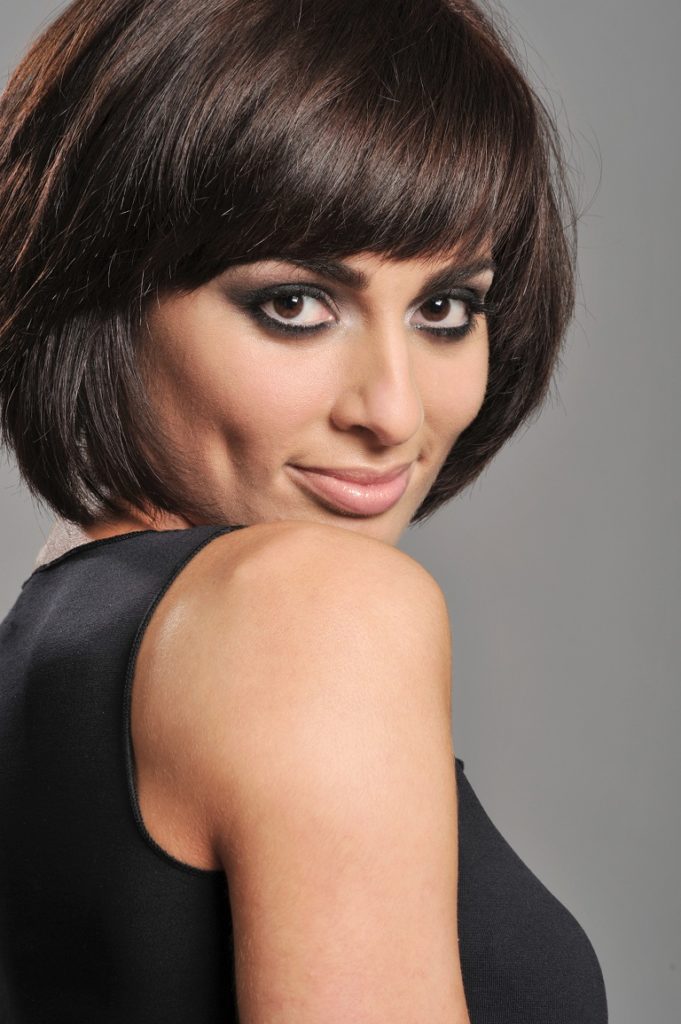 Photo credit – Hugo Glendinning
Turns out both Pasquale and Leonel did have some moves. Incredible and beautiful dance routines. Katie and I felt Leonel was a much better technical dancer however didn't always smile and we felt he didn't really have an on stage chemistry with Flavia. This is a must have especially with the Tango! Pasquale however had a natural stage presence, he looked like a young Patrick Swayze throwing her around in the Latin dances and clearly a chemistry between them. Passion and fire ignited from their dancing shoes.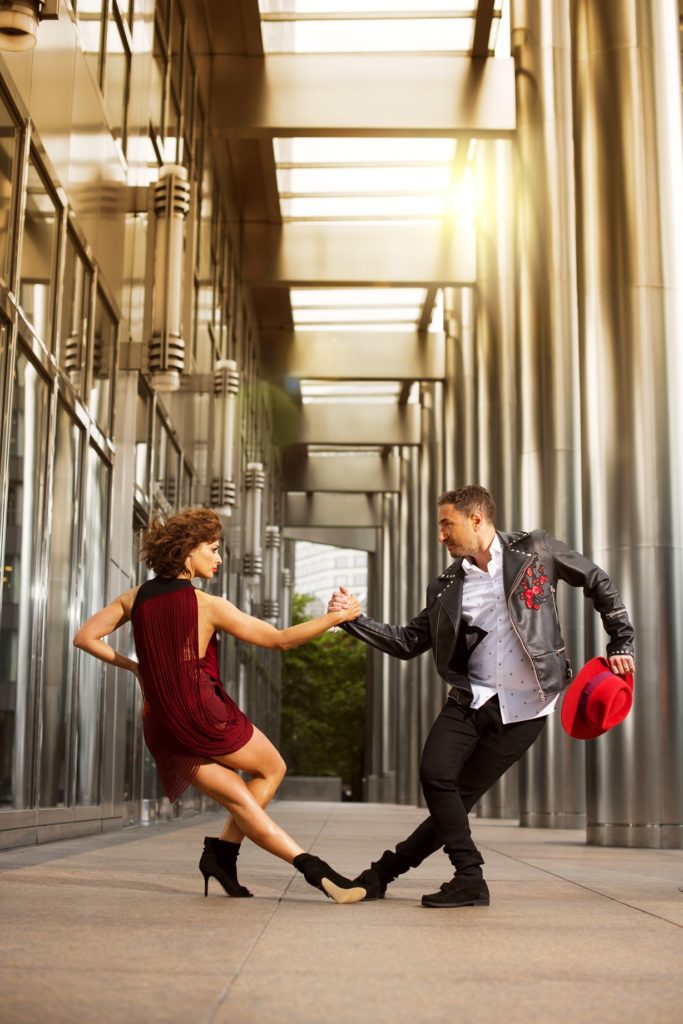 Photo credit – Hugo Glendinning
The story-line itself focused on Love,  the trial and tribulations that young people feel when looking for a loved one. I love the 'Tinder' story they did. Putting a person in a cardboard screen and the love seeker swiping left or right if they liked them or not. Simple yet clever use of props and something the younger audiences members (including Katie and I) found particularly funny.
Credits must also be given to the singers Tom Parsons and Rebecca Lisewski magnificent voices and sang difficult songs. Most of the music was our current time period, however I think it would have been nice to hear some classics in the mix. Especially to engage the older audience members, when Tom sang When a Man loves a Woman (the original by Percy Sledge), you could see the older audience members engage on a deeper level.
A shout out must be given to dancer Simon Campbell, who got kicked in the face by accident by one of the other male dancers. Quick recovery, we did see you have a little giggle then straight back into a serious scene, well done! That must have hurt – ouch!
Karen Bruce also needs an honourable mention as her choreography was outstanding with some very complex routines for the dancers. Vicky Gill had some wonderful costumes too; especially for Flavia!
Although the dancing was amazing, the show did lack a proper story-line. I would recommend young people in particular to watch this as most of the music is in our current charts and had some very funny references to dating.
The show is in Manchester until Saturday 21st October 2017. Tickets start at £23.90 – £56.90 plus booking fee – http://www.atgtickets.com/shows/tango-moderno/opera-house-manchester/ 
After this they tour the UK – tickets here: http://www.atgtickets.com/shows/tango-moderno/#overview_tab