I am going to be completely honest with you, I am not a big David Bowie fan. Simply because he wasn't really played much in our house as I was growing up. There is no doubt in my mind that the man is unbelievably talented and has had an amazing career – which has spanned over five decades! Cranking up 140 million record sales and 11 number one albums.
To have this much longevity in a climate such as ours is incredibly difficult. For this; he has my respect and one of best singer/songwriters that ever lived.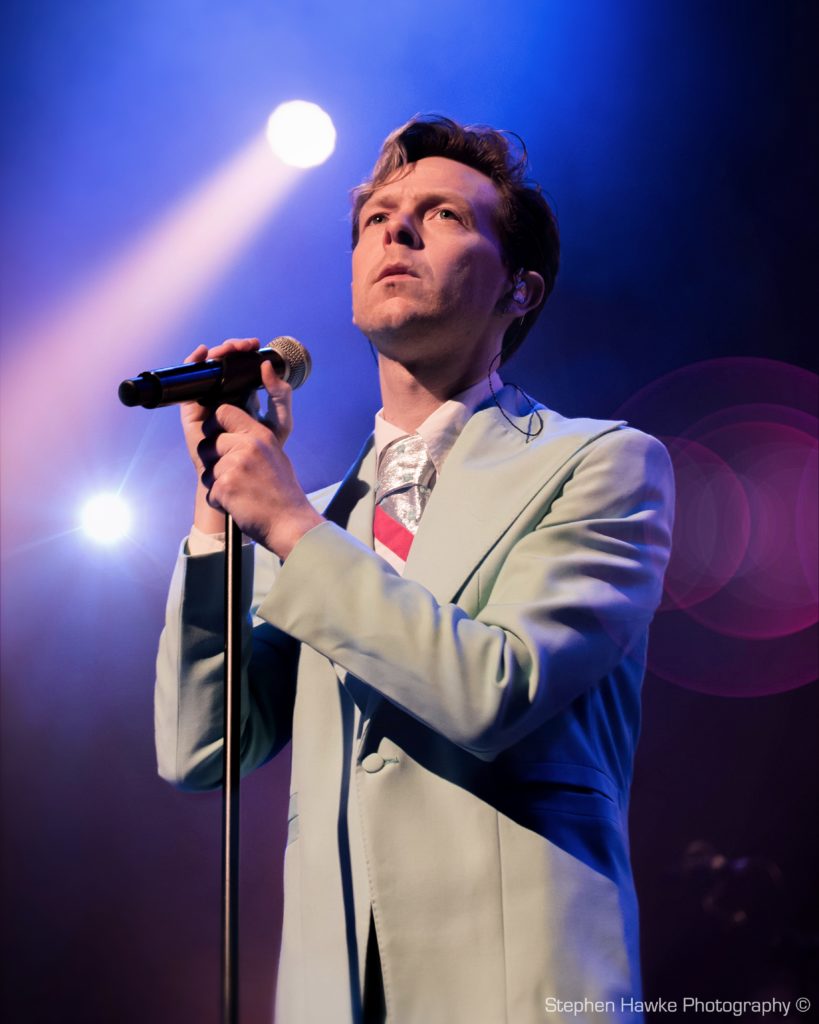 I felt it was my duty to go and see a tribute band at the Lowry Theatre in Manchester last night called Live on Mars. Photo above (Alex Thomas as the late David Bowie)
The Band was a six piece band including the lead vocalist Alex Thomas. He sort of did look like him and I loved the vocal range in his voice. The rest of the band were James Cole on Guitar, Phil Murphy on Drums, Edgar Jones on Bass, Rob Stringer on Keyboard and Michael Gay on Guitar.
Alex could also play the saxophone which I deeply enjoyed. Especially on the Young Americans track. Made me feel like I was in Spain in the 1980's with my parents dancing at a wedding.
Another highlight for me was The Jean Genie track from the Aladdin's Sane Album, which reminded me of London in the early 1990's. James and Michael rocked the guitar and the compassion towards the rest of the band, which was nice to watch. Smiles and little rock jerks around the stage towards Alex. Also nice to see Edgar pop to the front of the stage rocking his guitar too!
Photo below (James Cole – Guitarist)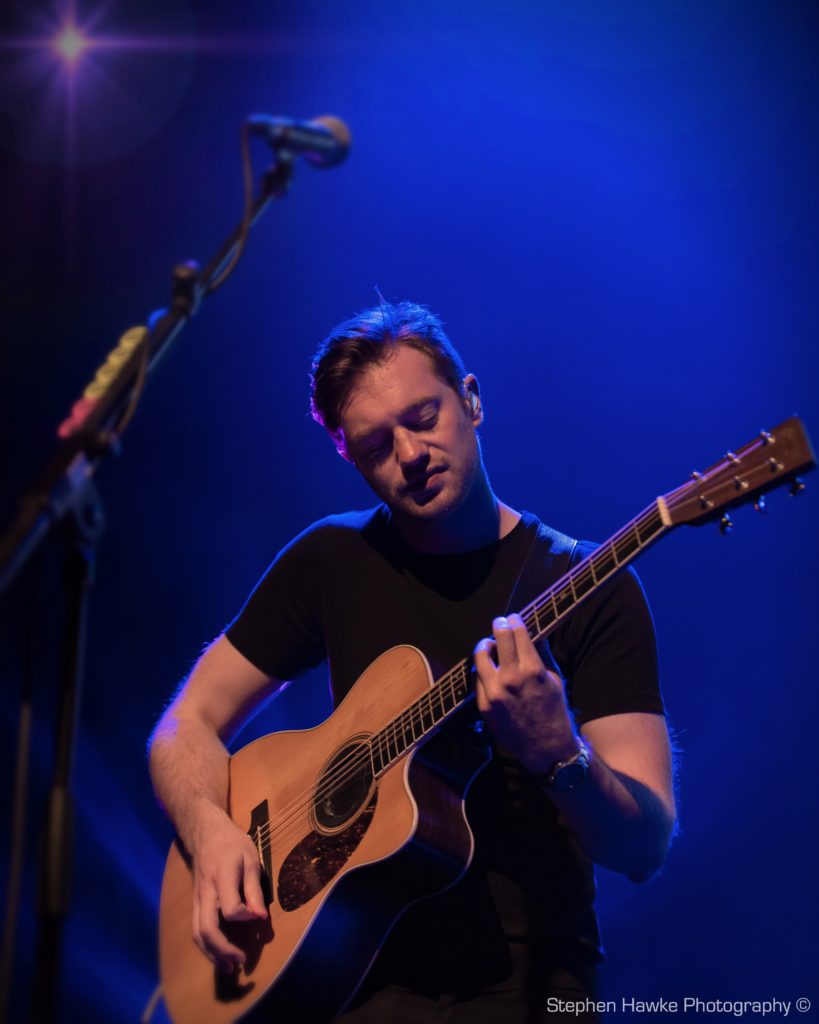 My air guitar did come out when the Suffragette City track came on . Part of me wanted to jump on stage and rock out with them, like Michael J Fox did in Back to the Future to the Johnny B Good track or the original by Chuck Berry.
I must admit though during the track of Fame from the Young Americans Album had some really creepy images played on the large screen behind the band. Images of David Bowie's face morphing into another face of him. Maybe its my age, they did look freaky though. I was glad to see the back of them.
One of my favourite songs was Heroes from the Heroes Album. The song reminded me of urban Manchester in the early 1990's.
I think what has made David Bowie so successful all these years is the power to evolve. To experiment with different types of music including Rock n Roll, Electro, Pop, Industrial and Jungle. Even creating his own alter-ego in 'Ziggy Stardust' in 1972 in our Glam Rock period.
Also collaborating with some of the most talented music artists in the world (Mick Jagger, Queen, Tina Turner, Foo Fighters, Sonic South, Brian Eno, Nine Inch Nails, David Gilmour, Arcade Fire, Robert Smith, Lou Reed and Bing Crosby)
I think Alex and the band did David Bowie's songs proud. Closing the show with Lets Dance Bowie's biggest hit from 1983. My particular highlights were Alex's Saxophone solos and Rob's keyboard dancing.
The band is touring around the United Kingdom and you can book tickets here:- http://www.ticketline.co.uk/live-on-mars-a-tribute-to-david-bowie#bio 
Tickets start at £28.00 upwards depending on what time and where you sit.
Set list includes: The Jean Genie, Space Oddity, Life on Mars, Ziggy Stardust, Heroes, Ashes to Ashes, All The Young Dudes, Let's Dance, The Man Who Sold The World, Changes, China Girl, Fashion, Moonage Daydream, Fame, Starman, Rebel Rebel, Sound & Vision, Modern Love, Young Americans…
Thank you to Alex, who after he played his first song paid tribute to the Manchester Attack at the Manchester Arena on Monday 22nd May 2017, he thanked the audience for coming.
I did visit David Bowie's hometown Brixton in London last weekend, where this memorial is.