Last night, I went to the opening night of Million Dollar Quartet which is playing at The Palace Theatre, Manchester until the Saturday 20th May 2017.
The musical takes place in Sam Phillips' infamous Sun Studio in Memphis USA, when four of the greatest Rock 'n' Roll and Country singers happened to all be gathered there on a December evening in 1956 and what ensued, was a fabulous jamming session.
The show depicts how the musicians; Elvis Presley, Johnny Cash, Carl Perkins and Jerry Lee Lewis came to meet Sam Phillips (Music Producer) and how he encouraged them to break through into the charts and become the musicians they wanted to be.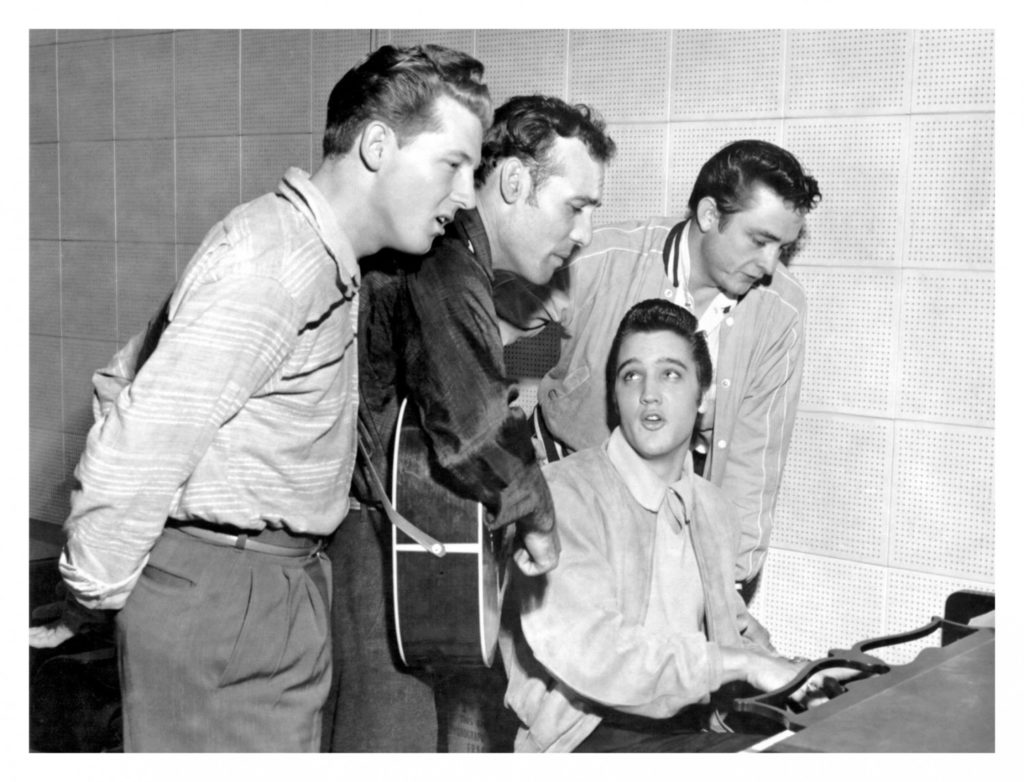 Jason Donovan takes on the role of Sam Phillips (see photo below) He does not sing in this production but his credible and enthusiastic, his acting performance really showcased how passionate the producer was to 'get the best out of his boys' and to bare their souls through their music. He brought great energy to the role which was certainly matched by the other performers on stage, whose stories and song catalogues began to unfold.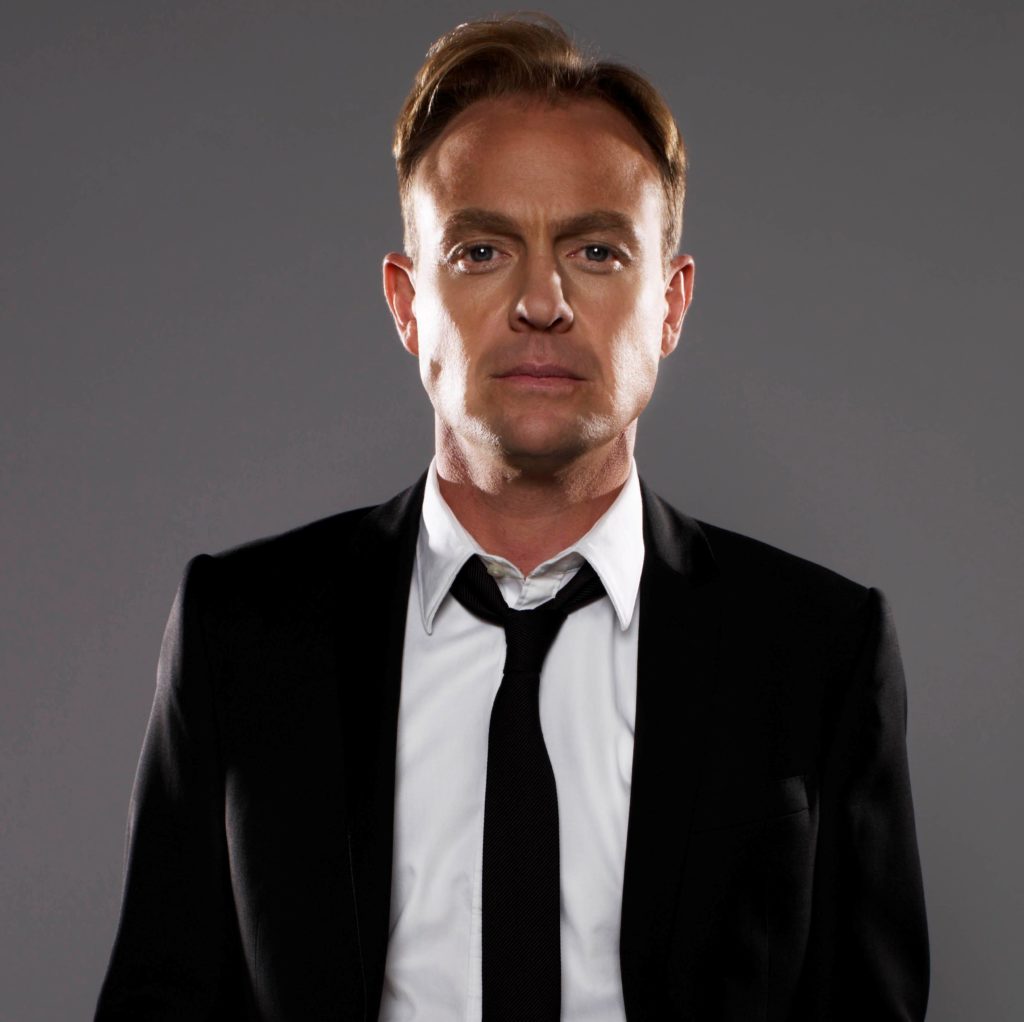 The four musicians chosen for the roles of the legendary quartet were absolutely fantastic, their individual talents and impressions of their historic artist, made you feel that those legends were in the room at times. The charismatic Ross William Wild definitely had the moves and intricacies of Elvis Presley and a voice that didn't disappoint. Robbie Durham who played Johnny Cash, perfected the slow drawl and hit all those deep, baritone notes perfectly! Matthew Wycliffe as Carl Perkins showed off his exceptional guitar skills and his banter with Jerry Lee Lewis played by Martin Kaye, brought humour to the production. I must say, it was the character of Jerry Lee Lewis and the talent of Martin that was the highlight of the show. His high-energy piano playing was fantastic and his cocky humour had everyone in stitches.
The only female in the ensemble was the character of Dyanne (Elvis' girlfriend) played by a Katie Ray. She added some beautiful harmonies and sassy solos to the show. When all the characters sang together A Cappella, the harmonies were flawless and extremely moving.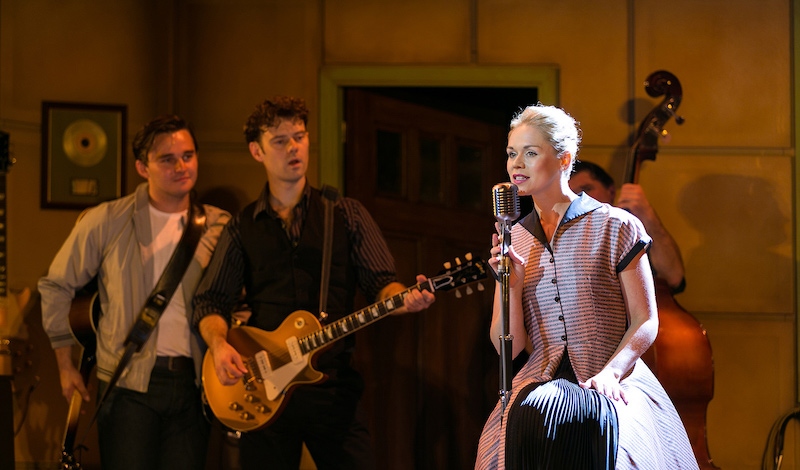 For me, the show started slowly and I was a little unsure if I'd enjoy the one set throughout. However, it gained momentum with each scene and ended on a high. The encore had everyone stood up dancing in their seats as they played many classic songs by the artists.
If you like early 50's Rock 'n' Roll, you will thoroughly enjoy this musical and I highly recommend going.
Tickets start at £19.90 – £47.40 plus a £4 booking fee.
You can book here for Manchester – http://www.atgtickets.com/shows/million-dollar-quartet-2017/palace-theatre-manchester/#buy-now
The Production is also touring around the United Kingdom – http://milliondollarquartetlive.co.uk/tour-dates/
Review by Claire Whitehead