I went to see The Buddy Holly Story – (running for over 14 years and a huge west end hit) back in November last year at Crewe Lyceum. (My review from November 2016 – http://www.backstageaccess.co.uk/a-night-of-rock-n-roll/)  I took my parents with me and we thoroughly enjoyed it.
This time I took a friend I used to work in Television with @KieranTenchTV. For the second time I really enjoyed the performance, however this time noticing more comedy.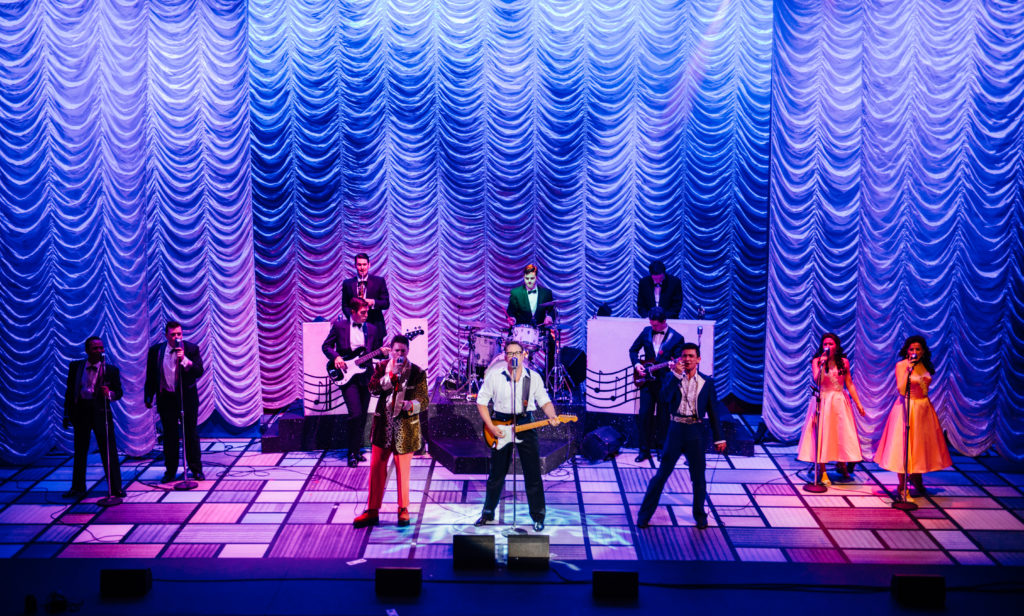 The story concentrates on Buddy Holly's life and his rise to stardom in the 1950's.. The difficulties as Buddy wanted to produce his own music 'his style his way' and none of the record labels wanted to play Rock and Roll. Banning him from the station claiming it was some kind of devil music. Back then in 1953 Rock and Roll was unheard off and Country music played in the radio stations across America.
For me the highlights of the performance were MC at Clearlake played by Matthew Quinn he was so funny. That laugh of his, me and Kieran were nearly crying! I loved The Big Bopper played by Thomas Mitchells he was some kind of yoga specialist kicking his high legs deep in the air.  Me and Kieran were rockin out to 'Chantilly Lace'. The air guitar definitely came out ! ha ha
Another highlight was Richie Valens played by Jordan Cunningham wow that man can dance to his track La Bamba! I believe I called him 'snake hips' when I saw him back in November. I didn't even know a person could move like that, I stared in amazement!
Without a doubt my favourite part of the show were the tracks Oh Boy, Peggy Sue and Johnny B Goode. I was disappointed that Alex didn't sing That'll be the day as I really like this song of Buddy's.
If you want a night of hip swinging, air guitar rockin' and comedy, head to the Palace Theatre in Manchester.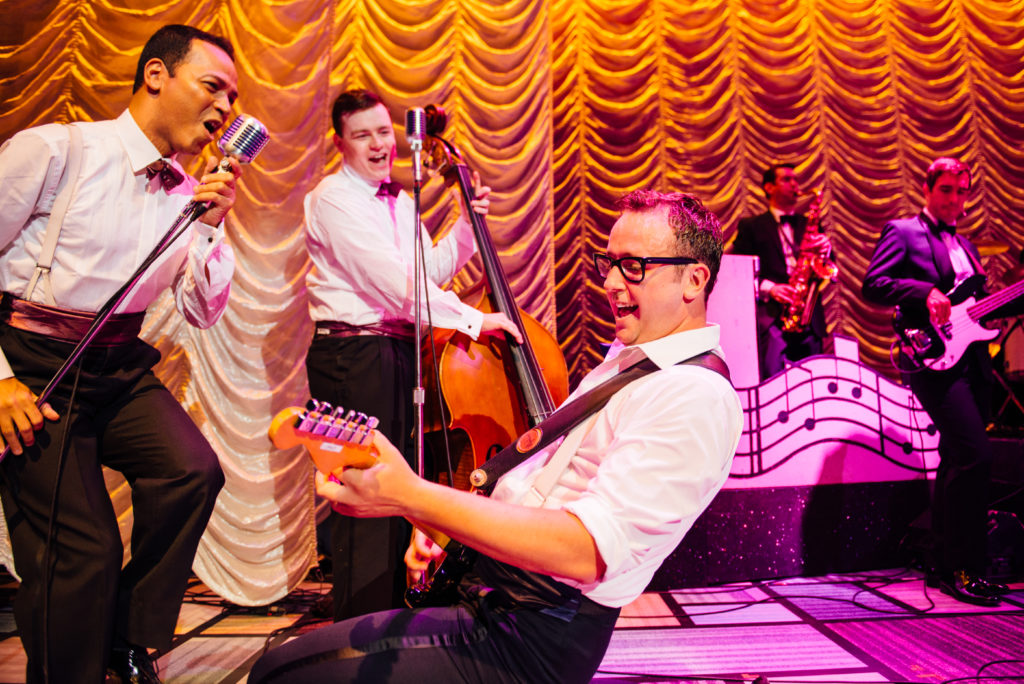 Tickets start at – £20.40- £38.40 plus a £4 booking fee. Its on till Saturday 3rd June 2017 after they continue with their UK tour.
Manchester tickets – http://www.atgtickets.com/shows/buddy-the-buddy-holly-story/palace-theatre-manchester/#performance_tabs=tab_performances