Witchery, blasphemy and murder! A classic drama written by the legendary Arthur Miller ( All My Sons, Death of a Salesman and A View from the Bridge.) Set in the seventeenth century Salem, tells the story of young girls accused of witchcraft in a small village. Manipulation and paranoia is growing among the local villagers and the chatter begins…..
A local girl is found consumed and mute. The girls are accused of dancing in the wildly woods and casting their evil spirits on her and preaching against god. Little evidence is presented to the court yet the girls remain on trial, accused of stabbing this young village girl. How will this end?
The Crucible is a chilling reminder of how conspiracy and fear, can lead to the girls landing in very hot water indeed. Reverend Hale played by Charlie Condou (Coronation Street) battles for the truth, fighting for gods way for the local people of the village. Elizabeth Proctor played by Victoria Yates (Call the Midwide) plays strong a character, wife to John Proctor (Eoin Slattery). Together fighting for their own justice accused by court and local villagers of witchcraft and speaking to the devil.
It is clear that the director Douglas Rintoul has been inspired by real life events, that have happened in our modern world. Post Brexit UK & Trump's America, filling our media outlets with hate crime and division reflects deeply in this drama. The truth seems no longer relevant and the villages conspiracy theories and hatred of one another will ultimately brings death and destruction.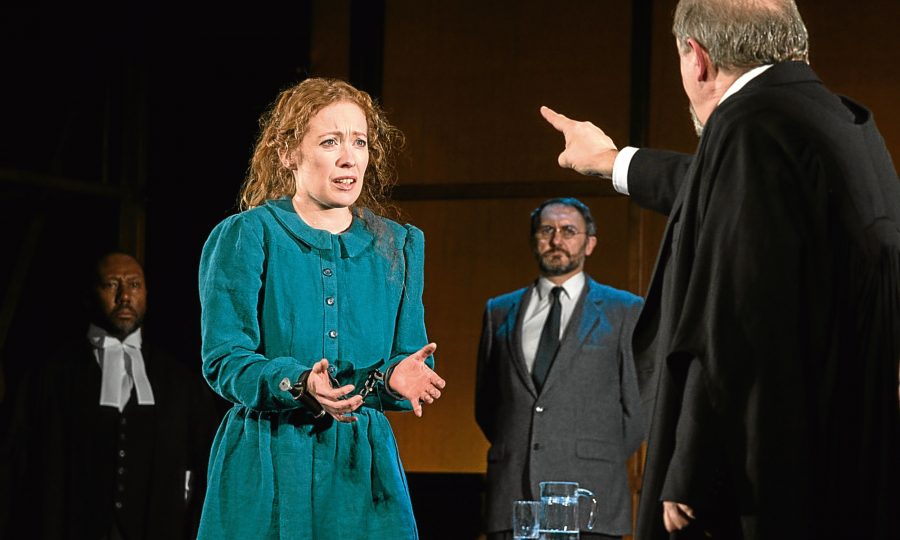 This witchery/ political drama is excellent with a strong cast and unbelievable monologues. Not for the faint hearted, the play is over three hours long.
A must see and unique one off bold production.
Tickets start at £13.75 – £35.75 plus a £4.00 transaction fee, available here for Manchester Opera House Click  – http://ow.ly/IHWM30bA9Sm this chilling drama is not here for long only open till Saturday 13th May 2017.
The Crucible is also on tour throughout the United Kingdom.