As a young girl I grew up in the 1980's; full of cheesy films and amazing soundtracks. One of my favourite films was The Wedding Singer, which came out in 1998 and was set in 1984 in New York, USA.  The film stars a young Adam Sandler and Drew Barrymore. Adam who plays Robbie Hart, is a guy who has missed the rock n roll boat stardom and is beginning to doubt the success of a career as a wedding singer. Then Drew comes along… playing the character of Julia Sullivan and everything changes!
The film is a huge hit and earns $18 million on its opening weekend and over $120 million worldwide. Only Titanic, Directed by James Cameron, has done better.
It's not surprising that turning this production into a musical would be a creation destined for stardom.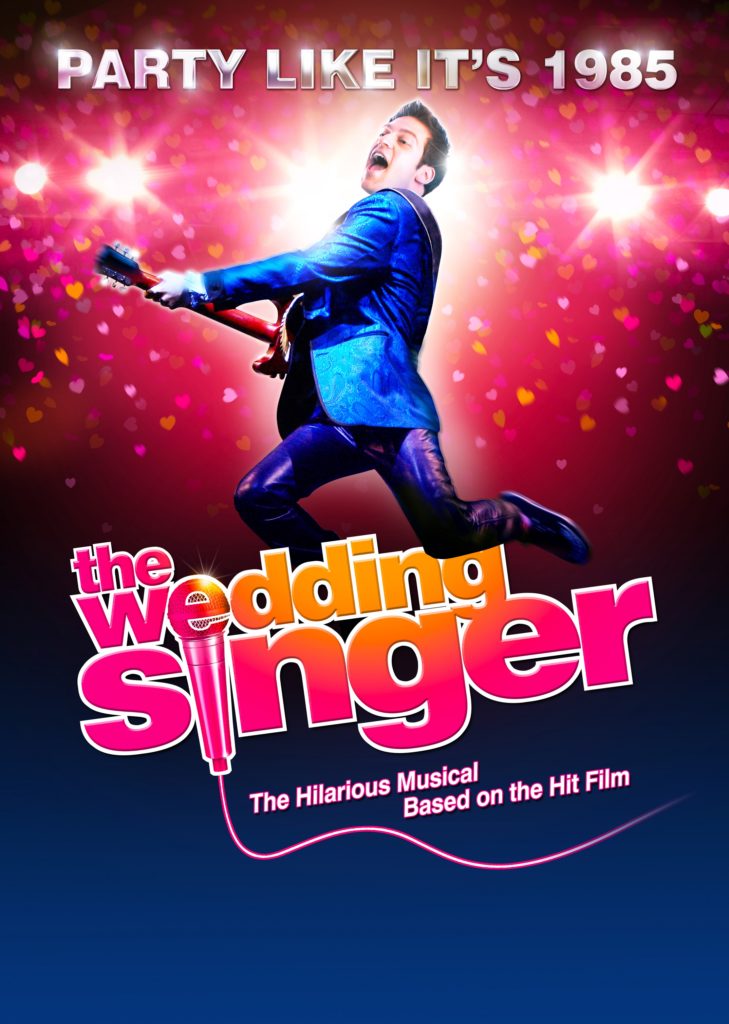 The press night for The Wedding Singer opened last night at the Opera House in Manchester. Angie (my very good friend from Coronation Street) and I headed down. By 7pm the red carpet was filled with artists, celebrities, writers and I spotted two respected directors. I even bumped into Judge Ringer and his mum – nice to see them both. 🙂
The atmosphere was fun and lively with some of the cast (e.g. Samuel Jones who plays George) out on the red carpet greeting the audience as they walked in. I thought was a really nice touch.
As we sat down there was a large television set with images of 80 movies on rotation. (Goonies, Gremlins and Back to the Future) This was a nice introduction to take me back in time.
Suddenly the stage lit up and the cast burst into song and dance. The First act was 'It's your wedding day' accompanied by an array of light, colour and dancers. Our first meeting of the character Robbie Hart involved him singing his wedding songs and serenading the bride and groom at their wedding. It was a nice, light introduction which made me feel like I was part of the wedding party.
As we move to the next act we meet Cassie Compton who plays Julia Sullivan (see photo below). She is an innocent/girl next door type of character who ends up befriending Robbie Hart. I think Jim Arnold CDG (Casting Director) definitely picked the right actress to play Julia. Cassie has a beautiful voice which works in perfect harmony with Jon Robyns, who plays Robbie Hart. Together, with their innocence and song writing, they end up falling for each other. This reminds me that love is actually possible again! Swoon!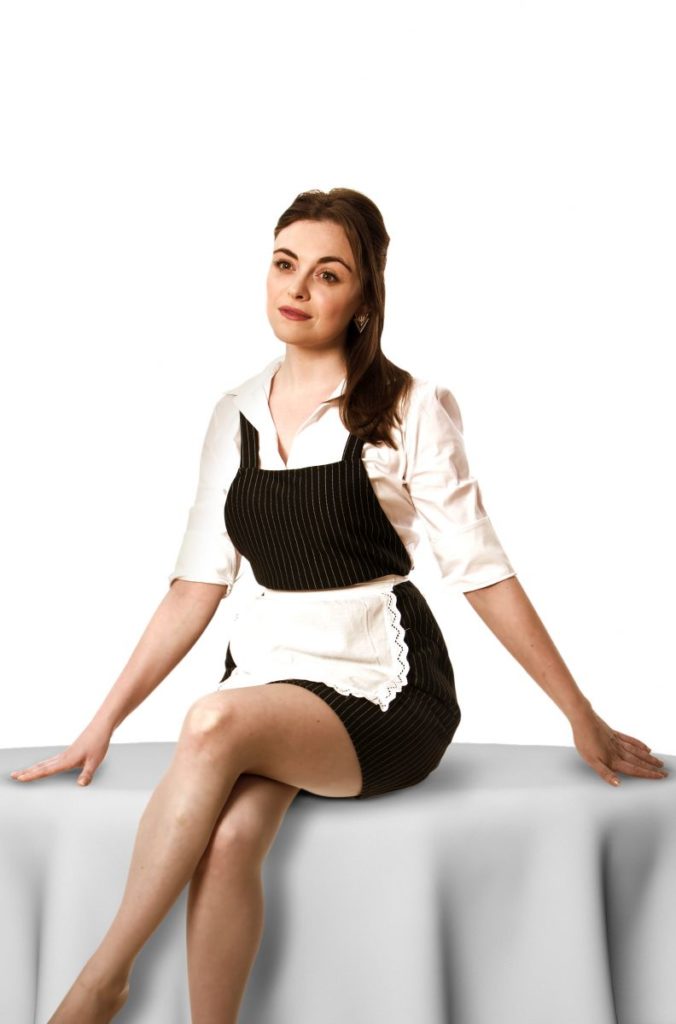 Two of my favourite characters in the musical were Ray Quinn (ex X-Factor 2006 runner up) who plays Glen Guila; Julia Sullivan's boyfriend at the time. He plays a funny New Yorker who indulges in the Wall Street life – Exactly like Leonardo DiCaprio in Wolf of Wall Street). Who has an aggressive money driven lifestyle and plenty of women along the way. (see photo below left)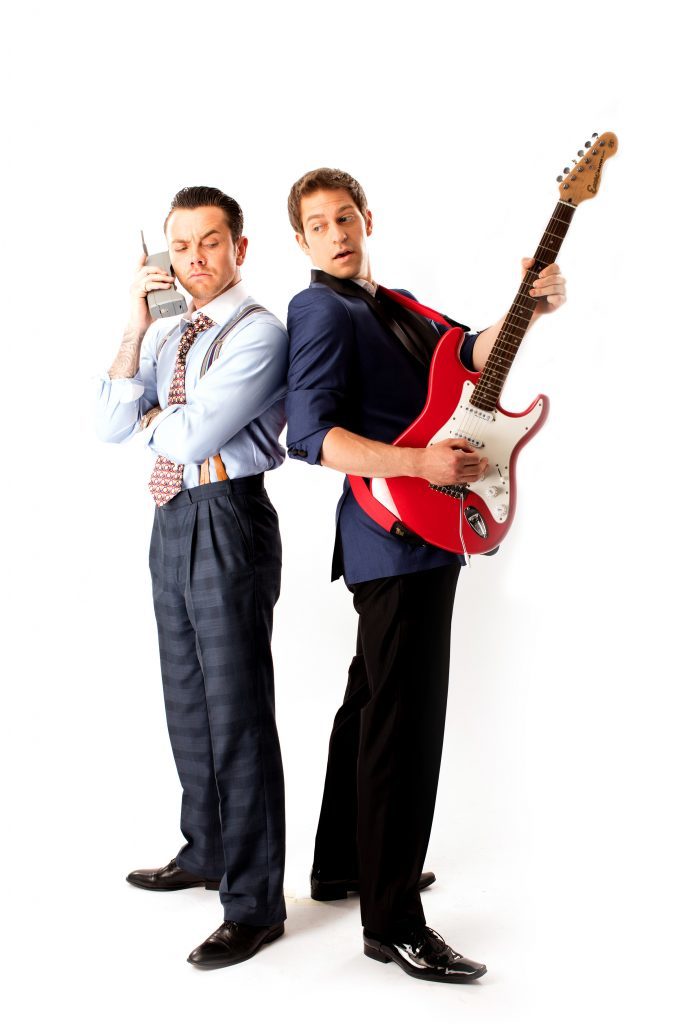 The song "It's all about the Green" is one of my favourites. Robbie Hart also joins in the song and together the dancing and the singing is really a treat! As well as the mountain of dollars thrown everywhere. I must admit I was quite sceptic about Ray Quinn playing this part. Simply, because I haven't heard much of him since his X Factor days from 2006. To be honest I didn't know he was an actor either; my feelings were they have just cast him because of his platform from reality television.
How wrong I was?! Turns out he can actually sing and act and dance. I have been silenced. Go Ray! He also seems to have grown up a lot and enjoyed his portray of Leo's Wolf of Wall Street's character. Plus, that cheeky kind of hot New York laugh.
Another personal favourite was Ruth Madoc (BBC's Hi-de-Hi & Little Britain) who plays Rosie. Robbie Hart's grandmother. She was hilarious! At 74 she has comedy down to a tea! She can also sing, dance and act too. Look out for her back-flip! Wow! For me she was the funniest character with her dark sense of humour, Angie and I were crying with laughter (see photo below)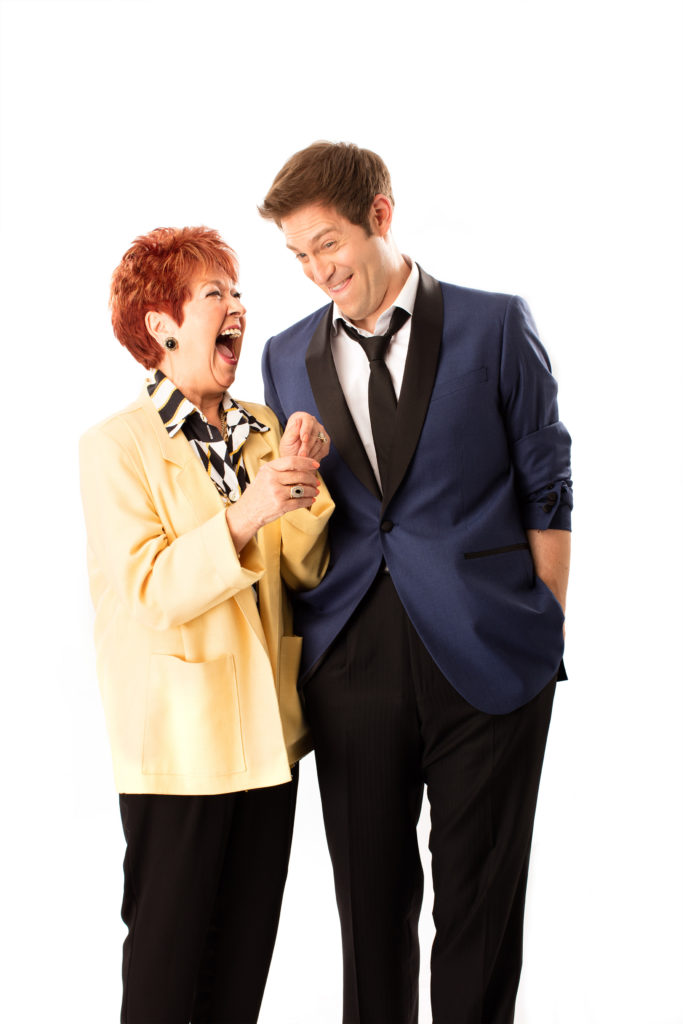 Other talents included Tara Verloop who plays Holly and Hannah Jay-Allen who plays Linda. Both incredible dancers and extremely toned. Makes me want to never look at another cake again!
I love what Hannah wrote in the official production programme "Hannah is excited to be joining the cast of The Wedding Singer and would like to thank her mum for always believing in her" love this comment 🙂
Definitely worth going to watch, a very talented cast and crew. Well done to Nick Winston (Director and Choreographer) you did an excellent job! So much so I ended up not getting the bus home, skipped and danced my way home like 'Singing in the rain'.
The Wedding Singer is only in Manchester for a week (Monday 15th May till Saturday 20th May 2017)
Tickets starts at £20-£45 with a £4 booking fee depending on where you sit and time you book.
Book here click – http://www.atgtickets.com/shows/the-wedding-singer/opera-house-manchester/
They are also touring around the United Kingdom to 11 other theatres.
P.S and yes I do have a little crush on Jon Robyn's too after seeing this 😉