I first saw this production back in 2017 at his premier opening at the Opera House in Manchester. It inspired me to become a reviewer because honestly, the production was magical! As I walked out of the theatre that night I was totally blown away. After touring the world for a number of years and clocking up various special theatre awards last night the production returned to its home Manchester with a mainly new cast and also some returners from the previous (original) tour.
Bat Out Of Hell if you have never seen it before its set in the post-apocalyptic modern world. Where a bunch of kids (orphans) known as 'The Lost' are living on the streets and trying to stay alive. The leader of the gang is called Strat Glenn Adamson who is his first leading role in musical theatre. His love interest Raven Martha Kirby is a young just about to turn 18 years old who wants to get out and discover the world and ends up meeting Strat and falling madly in love. The problem is Raven's father Falco Rob fowler (Original cast member) forbids it and does everything in his power to stop them with his wife Sloane Sharon Sexton (Original cast member) is drawn to this dark underworld to meanwhile trying to support her husband.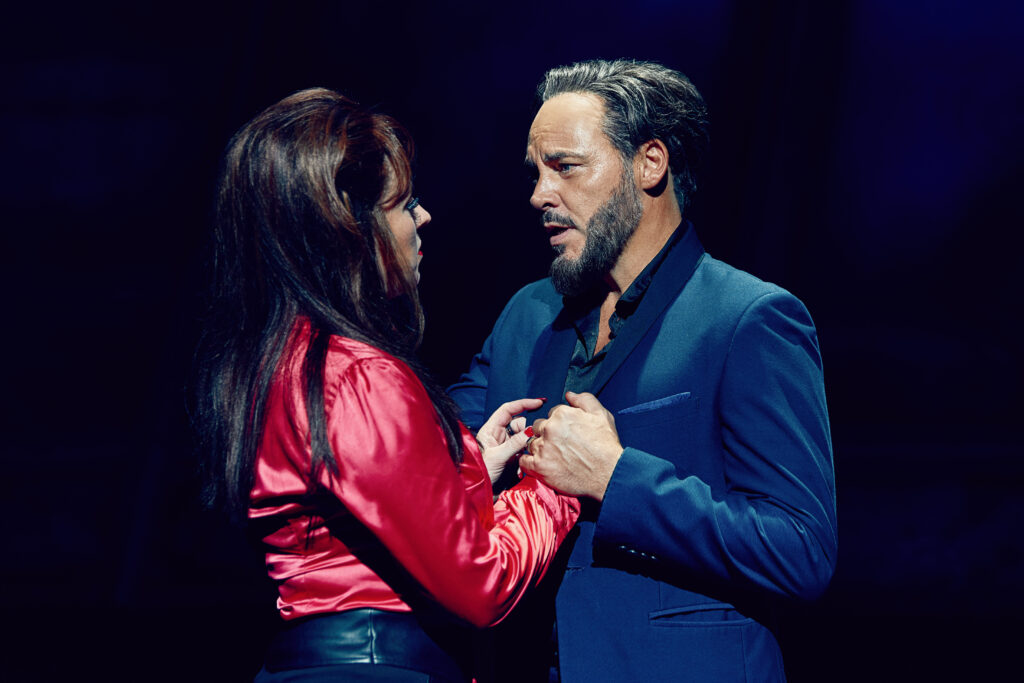 For me, there were six simply outstanding vocalists in this production Strat, Raven, Falco, Sloane, Zahara Joelle Moses and Jaywire James Chisholm all were absolutely amazing and could really hit the high notes in Jim Steinman's and Meatloaf's songs. One of the stand-out songs for me was (For Crying Out Loud) starring Strat and Raven. Wow, both of these young cast members have stunning voices and can really hit the high notes. Both young and innocent, angelic voices could reach the high numbers when they needed to. This production has many power ballads that are very emotional, high octane, and extremely high notes. I honestly don't know how the cast does it, night after night on tour. For a start, you have to be incredibly fit and nurture that voice. I bet there are pots of honey everywhere backstage ha!
Falco and Slone added an extra bit of spice to the entire show. Ravens highly sexed parents provided a few looks away at times especially as I took my mum to see this. (As far as us kids are concerned parents NEVER do it) LOL especially in the first half with the car, need I would say more with the song (Paradise by the Dashboard Light) in all the songs that these two came into to they always added class, experience, and large vocal ranges.
For me, this is apparent when the entire cast comes together especially for the big number like (I'd Do Anything for Love, but I won't do that) Strat and Raven provide the softer vocals and are powerful at the end. Then Falco and Sloane rock in with a completely different tone to the song which works. You can hear the experience in their voices and they are able to hit different notes in the songs some of the younger cast cannot. This is not a criticism just a difference, but they truly bring an immense added value to the group songs (It's all coming back to me now and Dead Ringer for Love)
Another two actors I need to mention are Zahara and Jagwire Joelle Moses and James Chrisholm both beautiful powerful vocals that added in an extra edge to the production. Again they could both hit the high notes and did some beautiful duets together (Two Out of Three Ain't Bad) I really enjoyed their performances. Especially again in the group songs added a firey edge to the songs (Dead Ringer for Love, I'd Do anything for Love, and it's all coming back to me now)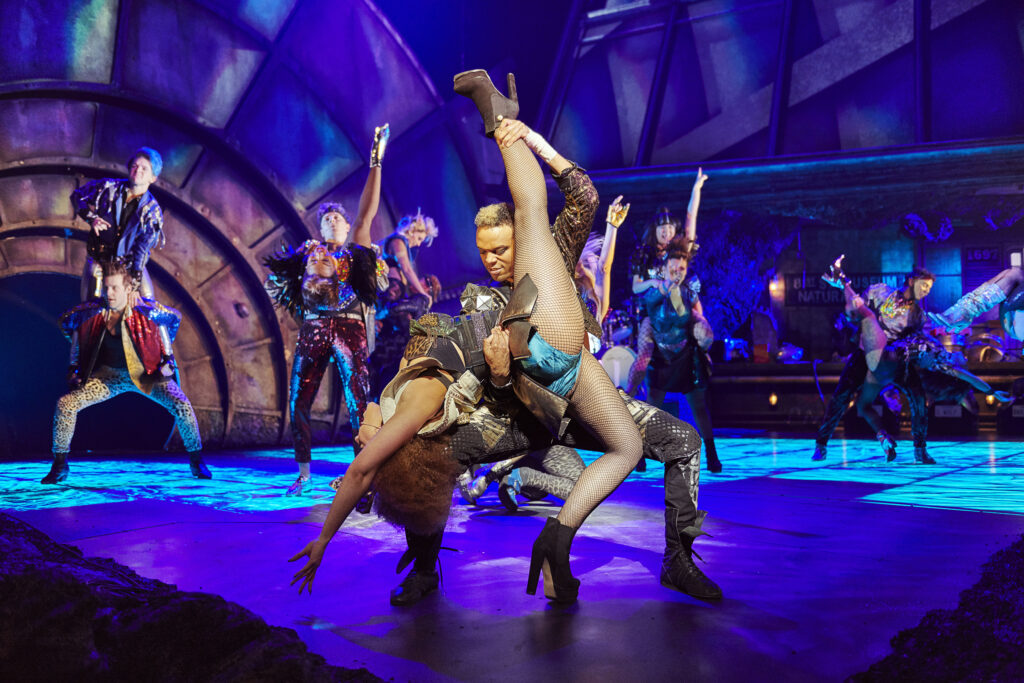 Overall since 2017 the story has changed. I call it a modern-day Romeo and Juliet, set in a science fiction future with some incredible vocals and a powerful cast. After I watched the 2017 version I had heard that 15 million had been sunk into the production by a private investor (Could be a rumour) The version I went to see last night, had been scaled back considerably. The set, lighting, and props. The orchestra arrangements were perfect well done Michael Reed, but I feel that because of other elements the wow factors weren't in the production for me.
Don't get me wrong the acting, music, and vocals were absolutely flawless! Good job David Grindrod CGD. The stage wasn't as big, the cast had been cut by a third, and lots of elements missing from the original (the car which goes into the stage and bats in the ceiling) stuff like that.
Honestly, though considering the cast had been halved, they did an immense job, backing and vocals were spine-tingling some songs (You Took the Words Right Out of My Mouth, Hot Summer Night, It's all coming back to me now, and I'd do anything for love, but I won't do that) I really and thoroughly enjoyed the production.
This is one of those musicals you must see in your lifetime, congratulations cast and creative 4 stars from me.
Oh, and by the way Glenn and Martha 'You smashed those vocals' well done! Believe in yourselves. Lovely to interview you both last week.
Thanks to the Opera House and London for organising the Harley Davidson bike ride outside as we arrived, nice touch! That amazing purring of bikes and petrol really put me in the mood, loved it!
The production is on in Manchester from now until Saturday 2nd October 2021
Go and see it you rockers!
Tickets: HERE