My first experience of Charlie Chaplin and Stan Laurel were watching old films with my Grandad, one of his favourite comedy duos. Their slapstick gags and energy transcended of the screen, so I jumped at the chance to visit the Lowry Theatre in Salford Quays to see the production of 'Charlie and Stan'.
The show is inspired by real life events when the duo set sail on a tramp steamer from Liverpool to New York in 1910, as part of Fred Karno's music hall troupe. On the journey they created routines and shared audiences' appreciation, however as the voyage came to an end they drifted apart.
The show was authentic, charming, and reminiscent – Each punch line was executed beautifully, and the energetic piano score complimented the expressive movements.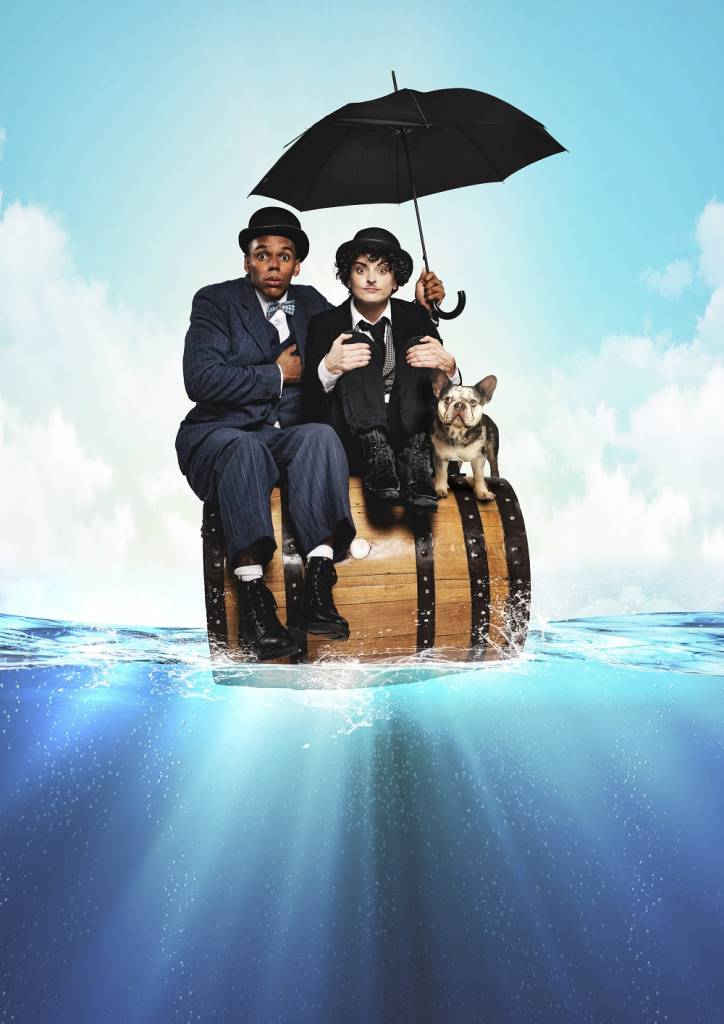 Danielle Bird as Charlie and Jerone Marsh-Reid as Stan do a fantastic job at playing homage to the show business legends, their energy is faultless, and their acting abilities speak for themselves when they win laughs with just a facial expression.
Majority of the show is done through mime with the odd song thrown in for good measure, don't let this fool you though the plot is crystal clear and will make you belly laugh throughout.
The show is overall light-hearted, fun and a little crazy, there was even a hip-hop sequence to my surprise and if this doesn't intrigue you, I don't know what will! I would highly recommend purchasing yourself a ticket.
Review by Joanne O'Donnell
The Production is showing from now until Saturday 18th September 2021
Tickets: HERE