What do I think of when I hear the words Tina Turner Immediately I think stunning powerful voice, the best set of pins in show business and a lady with an exceptional successful and long music career, oh and massive blonde hair!
Some of my favourite songs by her are We don't need another hero, What's love got to do with it, Goldeneye and my favourite song Proud Mary. Last night I attended 'What's love got to do with it' show starring the ridiculously talented Elesha Paul Moses you might recognise her from The Voice and X Factor. 
Last night we went to watch the Manchester leg of the tour at the stunning Bridgewater Hall in Manchester. Elesha and her amazing dancers came on stage looking stunning, I knew the show would be good but this completely exceeded my expectations. Not only does Elesha sound and look like her, she moves like her too. Tina has some very unique and high octane moves and Elesha completely matched her.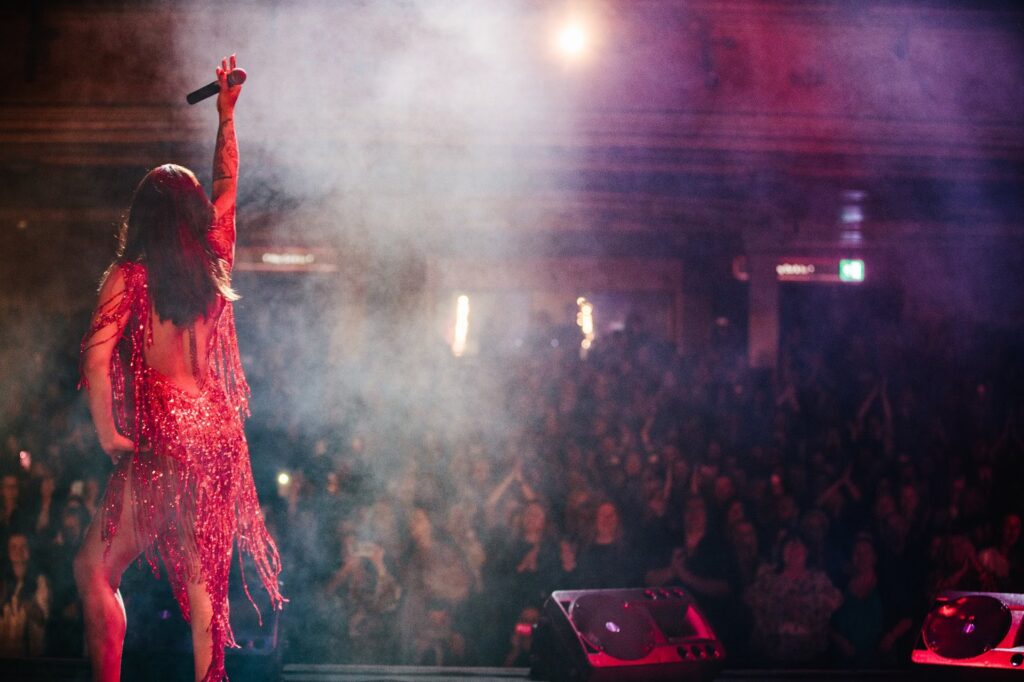 I loved the interaction with the audience too, even having a dance competition with the audience. Picking out David Julian (highly experienced vocal singer) who sat next to my Auntie Janet and asking him to knock a few notes out. Turns out he is really good friends with one of the backing singers on stage Joey who he starred in with Thriller LIVE a few years back. Small world!
The top-notch recreations of the originals use the same musical arrangements used by Tina herself 'Spectacular' applies to all aspects of the production. The sound and vision values of the show – the lighting, choreography and costume changes were all amazing and Elesha and her backing dancers looked stunning. 
And there's Elesha's own personality funny, down to earth, quick witted and able to read an audience quickly and change with the times. Together Tinas back catalogue of all and new Hits (We don't need another hero, Proud Mary, Goldeneye, The Best, Whats Love got to do with it) and many more.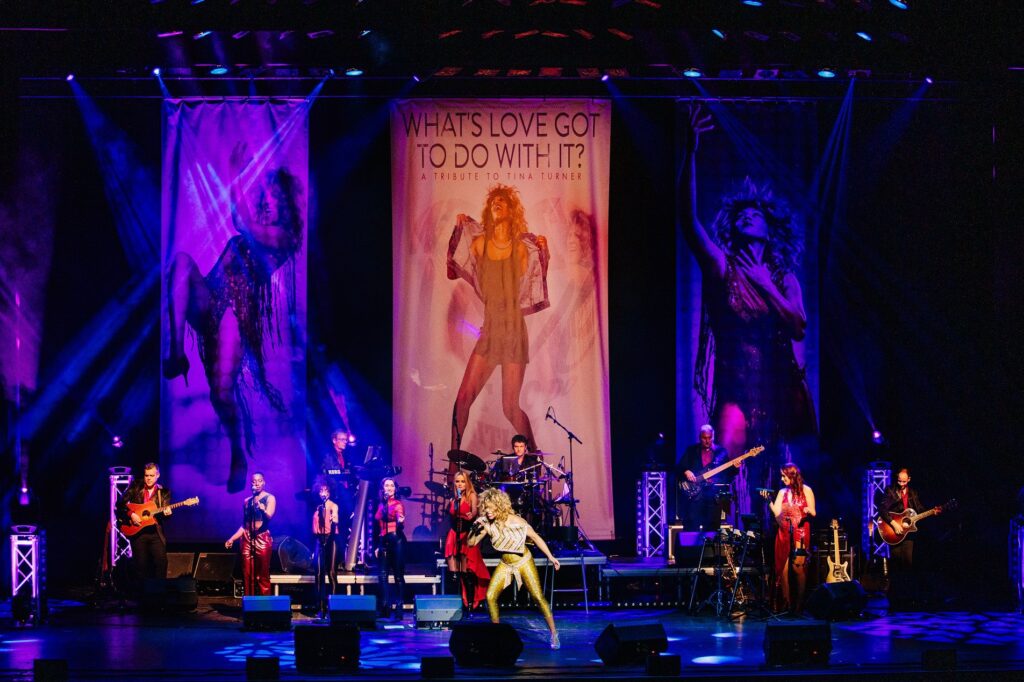 As Tina, Elesha has the audience in the palms of her out-stretched hands. Her energy is astonishing as she belts out rockers and power ballads in a show packed with more than 20 classics.
The first half ends with We Don't Need Another Hero – Elesha sporting a space age costume and you wonder how she will keep up the levels in the second section.
No worries there thanks to a faultless band, backing singers and dancers – the emphasis is on quality entertainment from start to encore.
River Deep – Mountain High and Proud Mary seal a show that any Tina Turner fan should catch. Goldeneye was one of my favourites with Elesha coming out in a beautiful golden dress just like the Bond Film and able to hit the high notes easily. In a stunning Ra Ra dress to finish shaking her bum.
Truly and unforgettable night, this is a must see for a wilding entertaining night which will have you shaking your hips and screaming out Tina lyrics. 
Congratulations cast and creative truly amazing, 5 stars from us!
I absolutely loved the Robert Palmer cover Addicted to Love nice touch! Go and see this while its still on the UK tour.
Thanks to Rhodes Media for the invite.
Tickets: HERE